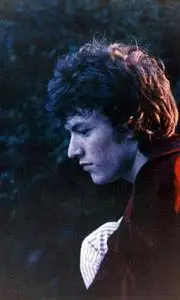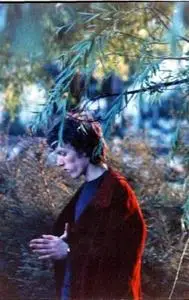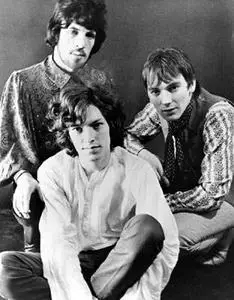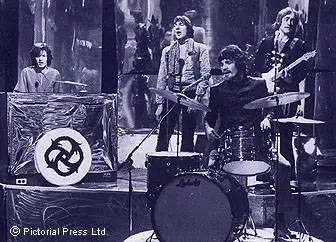 Traffics's debut is one of the more neglected gems of the British psychedelia, probably due to the fact it never scored a hit in America, at least in the format it was released in UK. But it is a masterpiece of songwriting and eclecticism in its own right. Winwood, Capaldi, Mason and Wood created an amazing album of seemingly different influences and approach. Psychedelic keyboards, hard guitar solo a la Cream, British folk and music-hall, jazz paranoia and Indian raga with Winwood's soulful voice make an album that can be enjoyed over and over. Mason gives important musical component with his guitar, bass and sitar, offering one of the best raga moments in rock music, "Utterly Simple", which (in my opinion) beats the Fab Four's "Within You, Without You". Each song has its place on this mature record, but the title track - allegedly drug-influenced imagination - "Dear Mr. Fantasy" (which was to be honoured by such giants as The Grateful Dead on their last official live set "Without a Net" in 1989), beautiful flute ballad "No Face, No Name, No Number", and "Coloured Rain" with distinguished Wood's saxophone, are the highlights. One can notice that the peculiar sound of Traffic, with dominating organ, piano and woodwinds (sax and flute) and with ever diminishing presence of lead guitar and bass guitar, makes it a sort of precursor of the acts like Van Der Graff Generator, albeit coming from different attitude: VDGG were always more avant-garde and "classically" influenced than Traffic, who stuck with an R'n'B, folk and jazz scheme. However, Wood's saxophone at certain moments sounds almost as crazy as Dave Jaxon's!
This is a wonderful album – one of true "proto-progressive" rock albums of the great period 1967- 69 – worth investigating by any serious fan of this genre. (Seyo@progarchives.com)
Song Titles:
1. Heaven Is In Your Mind (4:17)
2. Berkshire Poppies (2:55)
3. House For Everyone (2:02)
4. No Face, No Name, No Number (3:32)
5. Dear Mr. Fantasy (5:39)
6. Dealer (3:11)
7. Utterly Simple (3:19)
8. Coloured Rain (2:43)
9. Hope I Never Find Me There (2:08)
10. Giving To You (4:16)
Rapidshare:
http://rapidshare.de/files/24051706/MF.part1.rar
(95.37 MB)
http://rapidshare.de/files/24054468/MF.part2.rar
(95.37 MB)
http://rapidshare.de/files/24055734/MF.part3.rar
(43.56 MB)
http://rapidshare.de/files/25258313/MF-Cvs.rar
Covers and Lyrics (18.24 MB)
password:
www.AvaxHome.ru
Song Samples at Amazon:
http://tinyurl.com/ra7qj
Much respect flying out to Serial whose generosity on Avax is legendary. Hope you enjoy this one, Serial!
Dear Friends, my apologies for the delays in posting. When I haven't been at work, what little free time I have left has been spent watching the World Cup and taking care of 'Real World' obligations. But, Coming Soon another MFSL from Traffic (their self-titled second release) and more Moody Blues than you can shake a stick at! Also, for you punk and indie rock fans, MFSL from Sonic Youth and The Jam!
R.E.M.'s Reckoning will also be re-posted soon due to its untimely deletion from Rapidshare. And a message to the cowardly person who notified RS:
you can't keep good music down!
Let the fans enjoy the high quality music that they deserve. Is your life so miserable that you can only derive joy from ruining someone else's pleasure? I feel sorry for you. Learn to share, love, and embrace life and you will be a much happier person.
Peace!