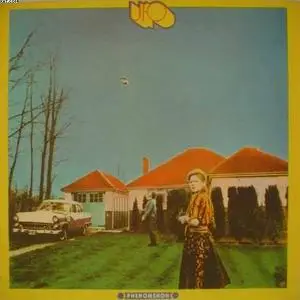 UFO - Lights Out Phenomenon 1977-1974
Rock | APE -> 165Mb | MP3 320kbps -> 460Mb | 3% Recovery info | Rip: CD
In 1974, Bolton left the group; after brief trial runs with ex-Pink Fairies guitarist Larry Wallis and future Whitesnake member Bernie Marsden, former Scorpion Michael Schenker stepped in as a permanent replacement in time to record 1974's Phenomenon, which sported a harder-edged guitar sound. After 1975's Force It and 1976's No Heavy Petting brought UFO increased visibility with American audiences, keyboardist Paul Raymond joined for 1977's Lights Out. However, after 1978's Obsession, Schenker left the group, first to rejoin the Scorpions and later to form his own band. Despite the addition of guitarist Paul Chapman, the next UFO LP, No Place to Run, failed to match the success of its predecessors.
allmusic
Lights Out '1977
Too Hot To Handie
Just Another Suicide
Try Me
Lights Out
Gettin' Ready
Alone Again Or
Electric Phase
Love To Love
Phenomenon '1974
Too Young To Know
Crystal Light
Doctor Doctor
Space Child
Rock Bottom
Oh My
Time On My Hands
Built For Comfort
Lipstick Traces
Queen Of The Deep