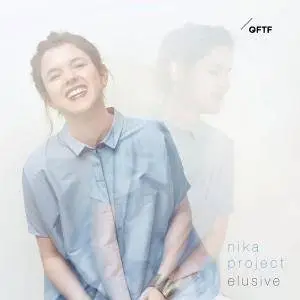 Veronika Griesslehner - Elusive (2017)
Contemporary Jazz, Vocal Jazz | 54:00 min | MP3, 320 kbps | 123 MB
Label: QFTF
Life full of fleeting moments. Time passes by but moments will be remembered, weather good or bad. . Those moments are drawn by our relationships, people we encounter, our loved ones, our lost ones, our hearts. Even when hours, days and years pass by, these melodies are preserved and recall memories of my special moments.
Tracklist:
01. Veronika Griesslehner - Something New
02. Veronika Griesslehner - Cold
03. Veronika Griesslehner - I Guess Your Love Will Remain
04. Veronika Griesslehner - Moving Too Fast
05. Veronika Griesslehner - Time
06. Veronika Griesslehner - Moments
07. Veronika Griesslehner - Highs and Lows
08. Veronika Griesslehner - Deep Green Eyes
09. Veronika Griesslehner - It's Spring Again
10. Veronika Griesslehner - My Dream My Home