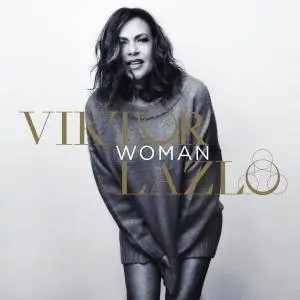 Viktor Lazlo - Woman (2017)
MP3 CBR 320kbps | 00:52:32 | 122.57 Mb | Cover
Pop, Jazz, Electronic | Country: France | Label: Prova Records
A stylish and sensual singer, Sonia Dronier became Viktor Lazlo when Belgian producer Francis Depryck discovered her and put together a package inspired by strong sexuality and black-and-white film. Born in Lorient, France, Dronier spent her college years studying and modeling in Brussels, Belgium. After she spent some time singing backup vocals in Depryck's band Lou & the Hollywood Bananas, the producer rounded up a set of nostalgic and noir-flavored songs and renamed her after a character in the Humphrey Bogart classic Casablanca.
The stylish full-length She began her career in 1985 with a mix of songs sung in French, English, and Spanish. A French-language cover of Julie London's "Cry Me a River" ("Pleurer des Rivières") became a big hit across Europe a year later. In 1987 she hosted the televised broadcast of the Eurovision contest, which was held in Belgium that year. That same year she had another Euro hit with "Breathless," a duet with American singer James Ingram. After a move back to France in 1989 she released a series of successful albums before the ambitious Verso appeared in 1996 with funk and dub influences and a guest appearance from the classic reggae rhythm section of Sly & Robbie. Critical response to the album was so overwhelmingly positive that Dronier claimed interviews promoting the release had focused on her music instead of her clothes for the first time in her career.
Track List:
01. La Dernière Cigarette
02. Promised Land
03. The Loss Of You
04. Debout
05. Bruxelles
06. Être Là
07. Mommy's Boy
08. Lola & Jim
09. The Music Between Us
10. Au Mont De Piété
11. Until Heaven Finds A Way
12. Breathless (feat. Marlon Moore)
13. Canoë Rose (Orchestral Version)
14. Lettre d'un Taulard (from the film Le Fidèle)