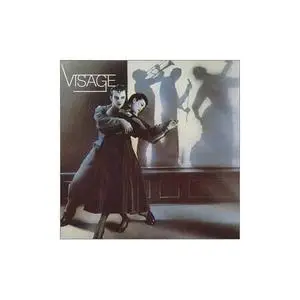 Visage - Visage
Genre: Synth-pop | MP3 VB High Quality | Covers | Label: Polydor | 1980 | 60 Mb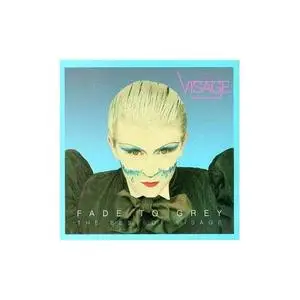 Visage - Fade to Grey: The Best of Visage
Genre: Synth-pop | MP3 VB High Quality | Covers | Label: Polygram Records | 1993 | 82 Mb
Первый раз услышал эту группу у друга на касете в далеких 80-х. Из динамиков доносилось "А-а-а-а-а-а ви фей ту грей", а прекрасный женский голос что-то там говрил по-французски. Запись была не очень хорошего качества и не вся песня (у друга была "Вега" не помню какой модели), так как записал он ее с радио, но в тот момент мне было на все это наплевать. Я как завороженный слушал эту песню и потом еще несколько дней после этого ходил и напевал "А-а-а-а-а-а ви фей ту грей" (все что я запомнил). Только потом через несколько лет (это уже были 90-е), когда эту песню кто-то перепел (выпустил ремикс), я узнал название группы и точное название песни - "Fade to Grey", но все равно, то старое исполнение мне, до сих пор, дороже, чем все новые вместе взятые. К чему это я всё? ….Ах, да, надо будет встретиться с другом, попить пивка и вдариться в воспоминания. Давненько я его не видел. Как? Вы тоже…вы тоже давно не встречались с друзьями детства? Так в чем же дело? Слушаем Visage и звоним друзьям!
Удачи!
С наступающим Рождеством!
ЗЫ: Остальные композиции на любителя
"Fade to Grey: The Best of Visage is a great compilation from the genius of Stave Strange and Visage. All their major hits are included on this collection. Tracks such as the informative yet amazing track tar, the dance friendly fade to grey, the brilliant track mind of a toy and many others. Steve Strange was such a brilliant and odd fellow that people sometimes get distracted by his strange attire and forget the amazing music that he wrote for this ground breaking band."
Tracklist:
Visage
1. Visage
2. Blocks on Blocks
3. Dancer
4. Tar
5. Fade to Grey
6. Malpaso Man
7. Mind of a Toy
8. Moon Over Moscow
9. Visa-Age
10. Steps
+ Mind Of A Toy (Extended)
Fade to Grey: The Best of Visage
1. Fade To Grey
2. Mind Of A Toy
3. Visage
4. We Move (Remix)
5. Tar
6. In The Year 2525
7. The Anvil
8. Night Train
9. Pleasure Boys
10. Damned Don't Cry
11. Love Glove
12. Fade To Gray (Bassheads 7'' Edit)
Download:
Visage - Visage
Visage - Fade to Grey: The Best of Visage