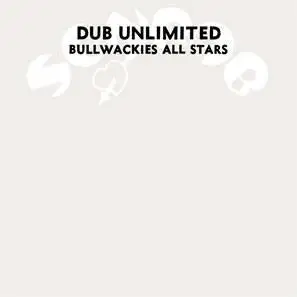 Bullwackies All Stars - Dub Unlimited (2006)
Dub | MP3 320kbps HQ | Covers | 72 MB
Magnificent dub album out originally on the Senrab label in 1976. The selection commemorates a series of brilliant sevens and twelves on labels like City Line and Wackies, and sister labels like Upton, Versatile, and Munchie Jackson's Earth imprint. Core rhythm tracks from Jamaica - Treasure Isle mostly, and then mixed by Tubby - had been worked over at the Sounds Unlimited studio on E 24th Street in Manhattan.
There are few traces of singers, though: the Sylvester Brothers are singled out by the label artwork here. Baba Leslie's Black Horns - next piece to Wayne Jarrett's African Woman - is spun out of the opening track. The Love Joys are like genies in the stunning twin mixes of Disco Reggae. The track Dub Unlimited is John Clarke's Pollution (Unlimited Dub dubs singjay coverage of the Ali-Frazier Thriller In Manilla); Bullwackies Revenge is a version of the Chin Chow rhythm, a tribute to the restaurant next door; the Chosen Brothers' Talk To The Father is represented, and Andrew McCalla's Home By The Sea… But it would be wrong to bog the album down in these details - an all-time great dub LP. (Wackies Music)
Tracklisting:
01. Black Heart Dub
02. Disco Dub
03. Dub To Jah
04. Dub Seasoning
05. Dub Unlimited
06. Bullwackies Revenge
07. Uptown I
08. Hurricane Not I
09. Dubbing Around
10. Unlimited Dub
Total time: 31:21