Göksel Baktagir
Göksel BAKTAGİR (Kanun), Turkey
Born in Kırklareli in 1966, Baktagir began his musical education at the age of eight and graduated from ITU State School of Art for Turkish Music in 1988. During his graduate studies, he was appointed as the Kanun player to State Turkish Music Group of Istanbul. Baktagir, who began composing while a conservatory student, has a hundred and forty vocal and instrumental compositions, recognized with a number of awards. Baktagir has been perfecting "Left hand" technique which is unique to him. He broadened his perspective towards other world music such as new age and jazz and gave concerts with various western jazz groups. His performance with Lawrence "Butch" Morris was released as an album in 1996. His concert in France resulted in another album: "Orient Secret". Since 1998, he has been giving concerts with "Istanbul Sazendeleri" ensemble.
in Turkish:
1966 yılında Kırklarelinde doğdu.Müziğe sekiz yaşında,babası Muzaffer Baktagir'in gözetiminde başladı.1983 yılında girdiği İ.T.Ü. Türk Musikisi Devlet Konservatuarı'ndan 1988'de mezun oldu.Bu okulda bir yıl sonra lisansüstü eğitimine başladı.
             Aynı yıl,Tanburi Necdet Yaşar'ın genel sanat yönetmenliğindeki Kültür Bakanlığı İstanbul Devlet Türk Müziği Topluluğu'nda kanun sanatçısı olarak çalışmaya başladı.Bu tarihlerde dahil olduğu "Necdet Yaşar Ensemble"ile İngiltere, Fransa, Danimarka, Belçika, Hollanda, Almanya, Kanada ve ABD'nin
çeşitli eyaletlerinde konserler verdi.

     Beste çalışmalarına konservatuar öğrenciliği yıllarında başlayan Göksel Baktagir'in, otuzbeşi sözlü ve yüzbeşi enstrümantal olmak üzere 140 civarında beste çalışması bulunmaktadır. Eserlerinin birçoğu T.R.T repertuarına alınmış,"Sazım" adlı Zavil saz semaisi,1990 yılında T.R.T tarafından düzenlenen bir yarışmada ödül kazanmıştır."Tek Kelime"adlı muhayyerkürdi şarkısı,Milliyet gazetesinin düzenlemiş olduğu 1997 yılının en sevilen 10 şarkısı arasına seçildi.
            Baktagir 1984 yılından beri, kanun icrasında diğer tekniklerin yanı sıra özellikle "sol el" için geliştirdiği kendine özgü bir teknik üzerine çalışmalarını sürdürmektedir. Kanun sazı üzerinde, geleneksel icra biçimlerinde günümüzün en önde gelen icracılarından biri olarak kabul edilen sanatçı, temelde bir Türk Musikisi enstrümanı olan sazının bütün imkanlarını ve sınırlarını değerlendirerek, bakış açısını diğer dünya müziklerine doğru genişletmiştir. Bu bağlamda New Age ve Caz gibi türlerde de başarılı örnekler sergilemiş, bazı batılı caz topluluklarıyla konserler vermiştir. 
             Göksel Baktagir'in klasik normlar çerçevesinde bestelemiş bulunduğu saz eserlerinden yirmi tanesini ihtiva eden "Okyanustaki Sesler","Kervansaray-3", "Günlük", "Doğu Rüzgarı", "Okyanustaki Sesler-2(Cananım)","Okyanustaki Sesler-3(Hüzün)" adlarını taşıyan CD ve kaset çalışmaları bulunmaktadır.Baktagir, CNN Türk yapımı," İSTİKLAL MARŞI Belgeseli"nin müziklerini bestelemiştir Sanatçı ayrıca yayınlanmak üzere bir kanun metodu üzerinde çalışmaktadır. Bugüne kadar CD ve kaset olarak yayınlanmış eserlerinin yer aldığı bir nota kitabını da "Okyanustaki Sesler"adıyla yayına hazırlamaktadır.
             İstanbul devlet Türk Müziği Topluluğu'ndaki asli görevinin yanında  müzik çalışmalarını İstanbul Fasıl Topluluğu ve İstanbul Tasavvuf Musikisi (Dergah) Topluluğu'nda da sürdüren Baktagir, geçen yıllar içinde Mimar Sinan Üniversitesi Devlet Konservatuarı'nda öğretim görevlisi olarak hizmet vermiştir. 
            Sanatçı Füsun Baktagir ile evli ve Buğra Can adlı bir çocuk  babasıdır.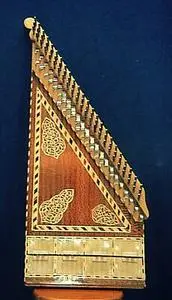 kanun
The Kanun is an oriental zither. In contrast to the related instrument that is played in the Alpine countries this instrument is strung with gut- oder nylon strings. Interestingly the bridge does not stand on the wooden soundboard but on a parchment (drum skin), similar to the banjo. This results in a very characteristic tone.
Göksel Baktagir
1- Goc 5'20''
Sample
2- Dogu Ruzgari 3'10''
Sample
3- Gun Isigi 5'26''
Sample
4- Yagmurla Gelen 5'30''
Sample
5- Sarmasik Duygular 3'10''
Sample
6- Kerbelâ 5'10''
Sample
7- Col 2'40''
Sample
8- Baska Bir Alem 5'15''
Sample
9- Cocuklugum 4'20''
Sample
10- Sir Kapisi 5'00''
Sample
Instruments
Oud …………………….Yurdal Tokcan
Violoncello…………….Emrullah Senguller
Violin……………………Ilker Tekyaygil
Violin……………………Adnan Birol
Violin……………………Cuneyt Coskuner
Violin……………………Erdogan Senyaylar
Violin……………………Baki Kemanci
Ney………………………Eyup Hamis
Bendir…………………..Izzet Kizil
Circle……………………Serdar Bisiren
Drum…………………….Torab Majlesi
Kemança……………….Kemal Caba
Erbane………………….Izzet Kizil
Duduk…………………..Ertan Tekin
Cube…………………….Izzet Kizil
Tabla……………………Izzet Kizil
Tumba………………….Ahmet Ozbilen
Viola…………………….Ibrahim Timsek
Link:
http://rapidshare.de/files/17752647/DoguRuzgari_by_AlTurkKaan.rar.html
Password:
AlTurkKaan
Hi From TURKIYE