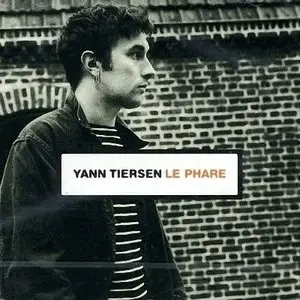 Yann Tiersen - Le Phare (1998)
Genre: Instrumental | APE (Individual Track) | 255 MB | 43,53 min.| Covers
Label: Virgin (France) - Rip: Monkey's Audio - 14 Tracks
Le Phare (English: The Lighthouse) is the third album by French composer Yann Tiersen. This was the album putting him into the limelight, collaborating with distinguished French songwriter Dominique A (who wrote and provided vocals to both Monochrome and Les Bras de mer). Typical of Tiersen's work, violin, mandolin, accordion and piano feature heavily, as well as some more unusual instrumentation including a bicycle wheel, typewriters and saucepans. Three songs from this album, La Dispute, La Noyee and Sur le fil were used later for Tiersen's soundtrack for the film Le Fabuleux Destin d'Amélie Poulain.
Wikipedia
>>
YouTube
Tracklist
01. Le quartier
02. La rupture
03. Monochrome
04. La dispute
05. L'arrivée sur l'ile
06. La noyée
07. Le fromveur
08. L'homme aux bras ballants
09. Sur le fil
10. Les jours heureux
11. La crise
12. Les bras de mer
13. La chute
14. L'effondrement