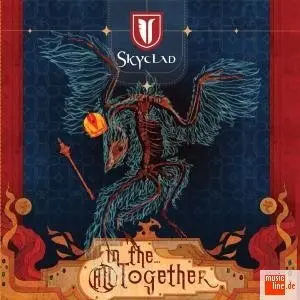 SKYCLAD - IN THE… ALL TOGETHER
Folk Metal | 1CD | mp3 192kbps | tracks :10 | Year: 2009 | 47.9 Mb
UK folk-metal pioneers SKYCLAD´s new album.

Skyclad are a British heavy metal band with heavy folk influences in their music. They are considered one of the pioneers of folk metal. The etymology behind the term "skyclad" comes from a pagan/wiccan term for ritual nudity, in which rituals are performed with the participants metaphorically clad only by the sky, as a sign of equality. The name alludes both to the bands' religious leanings and to their social beliefs, as set out in the song "Skyclad" on their first album.

One interesting feature of many Skyclad albums are short tracks, often intros or outros, that experiment with different styles of music, or different instruments. These include spoken word tracks (such as 'Tunnel Visionaries', which parodies the famous opening paragraph of The War of the Worlds), and tracks using instruments such as the bagpipes, trumpet and a bodhran not normally found within the bands repertoire.
Style : Folk Metal
Country: United Kingdom
Format: mp3,192kbps
Track list:
01. Words Upon The Street 4:03
02. Still Small Beer 3:01
03. The Well-Travelled Man 3:59
04. Black Summer Rain 3:24
05. Babakoto 3:25
06. Hit List 4:12
07. Superculture 2:44
08. Which Is Why 3:29
09. Modern Minds 3:06
10.In The… All Together 3:25
Links:
http://hotfile.com/dl/5213125/60a17cc/SkyC2009byRZK.rar.html
http://rapidshare.com/files/242131311/SkyC2009byRZK.rar.html
mirrors are welcome!

Enjoy!