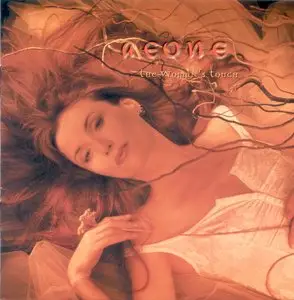 Aeone - The Woman's Touch (1999)
Ethereal Vocal Trance | EAC-Rip | FLAC, NO CUE, NO LOG | CD-Covers | 504 MB | 1999
Label: Angleterre | Language: English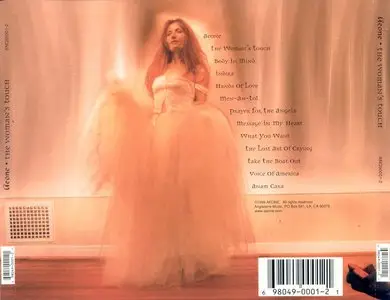 Tracklist:
01 - Aeone
02 - The Woman's Touch
03 - Body in Mind
04 - Indira
05 - Hands of Love
06 - Men-an-Tol
07 - Prayer for the Angels
08 - Message in My Heart
09 - What You Want
10 - The Lost Art of Crying
11 - Take the Boat Out
12 - Voice of America
13 - Anam Cara
About the Artist:
Aeone (pronounced ay-own) (born Vikki Watson, 1959, Liss, Hampshire) is a British singer-songwriter, who now lives in Los Angeles, California. Her music has been classified as new age, folk or world music. She has released four albums, one of which was an internet only release. Early in her career, as Vikki, she represented the United Kingdom in the 1985 Eurovision Song Contest.
Aeone, the artist is known for her ethereal vocals who evolves intrinsic femininity
from the ancient Celtic into contemporary vibrancy.
Last summer, Aeone brought her unique vocal sound to the score of TNT's 4-hour Emmy-nominated mini-series,
"The Mists of Avalon". Her haunting and beautifully crafted vocals ranged from mystical etherea to emotional
pagan keening and can be heard
throughout this epic tale.. The score and Aeone's voice can be heard on the soundtrack available in stores now
on the Varese Sarabande label. The soundtrack also includes the haunting song,
"I Will Remember You Still" - produced and performed by Aeone - inspired by both the legendsof Avalon and Lee Holdridge's moving score.
As well as releasing her own albums, British-born Aeone's work has been used on both film and tv including
Witchblade, "Brother Sun, Sister Moon" Discovery, Santa Barbara. Her music has been recorded by artists such
as Rick Springfield and Shari Belafonte. Aeone was also the voice of "Tanya" for American Tail cd.
More recently she has moved into scoring, writing the music for "Spy Girls" promo and pilot for Universal/USA Team Knight Rider
spin-off and has been particularly successful in movie trailers, her work includes The Messenger, John Q, Behind Enemy Lines,
The Shipping News, Enough, Life or Something Like It, Showtime, Rat Race, Finding Forrester, Saving Silverman, Lucky Numbers,
Lovers of the Arctic Circle, One Night at McCool's, At First Sight, Down to Earth, Instinct and Disturbing Behavior.
Over the past year, her music has also been pivotal to the campaign to regenerate the Etowah River in Canton, Georgia.
Editorial Reviews[Amazon]:
Artist of the Month; If someone could put a voice on femininity and power this is the lady. Aeone exudes passion & mystery.
Product Description;
Music as an awakening - Aeone is multi level-listening. Clear ethereal vocals rise above full ambient grooves.
Contrasting dulcimer and Uillean pipes and other woody instruments lie in lush and cinematic tracks with a touch
of the ancient Celtic. Hypnotic and sensual - the unfolding of the nature of a woman in all her many guises - Aeone
takes you through the journey of her life in a tapestry of story, voice, sound and rhythm,
from which you may not return the same - or then again ……