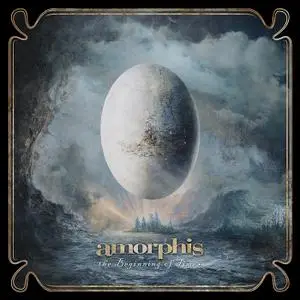 Amorphis - The Beginning Of Times (2011) [Limited Edition]
Finland | MP3 CBR 320 Kbps | 149 MB
Melodic Heavy Metal/Rock | Label : Nuclear Blast
Being in the game for more than 20 years successful melancholic dark rock/metal masters AMORPHIS still manage to surprise, to delight and to step up to their status. With their tenth studio album »The Beginning Of Times« these Finns prove once more that there is no other band if it comes to amazing, natural sounding melodies, deep emotions and a bit of unique sonic darkness - powerfully performed with some more really heavy parts this time around. This album will be your soundtrack for both cosy summer nights as well as the following fall and winter season! The central character of the new songs is the iconic hero of Finnish mythology, Väinämöinen, whose tale has been masterfully retold by lyricist Pekka Kainulainen. The new album definitely marks AMORPHIS' most challenging release so far in terms of both music and lyrics. It comprises 12 songs with a total length of 54 minutes. In addition, the first edition digipack will include the bonus track "Heart's Song". "The Beginning Of Times" was produced by the band; vocals were recorded under the guidance of Marco Hietala (NIGHTWISH, TAROT) in his home studio in Kuopio. Like its predecessors, the album was mixed by Mikko Karmila. Its cover artwork shows Travis Smith's magnificent interpretation of the mythological birth of the world from a goldeneye's egg.
Tracklist:
1. Battle for Light
2. Mermaid
3. My Enemy
4. You I Need
5. Song of the Sage
6. Three Words
7. Reformation
8. Soothsayer
9. On a Stranded Shore
10. Escape
11. Crack in a Stone
12. Beginning of Time
13. Heart's Song (Bonus Track)
Total playing time 58:49