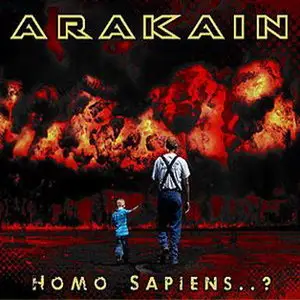 Arakain - Homo Sapiens..? (2011)
Mp3 | 320 Kbps | 116 MB | Czech Republic
Power/Thrash Metal
Homo Sapiens CD ..? is a continuation of successful albums Restart. The songs are built on the firm base with a superstructure of melodic expression, characteristic for a wide range of Honza Toužimský. The songs that are uncompromising cogently points in three minutes they can sweep the listener, sometimes tips over into fragile part arrangements in the arcades, you'd expect at Arakain. Let the song of Homo Sapiens, Forsage, Strážnej anděl or Babylon and further proof!
Track List:
1. Marat
2. Forsage
3. Zádrhell
4. Lysohlávky
5. Homo Sapiens
6. Nikdy se nevzdávej
7. Archa
8. Strážnej andìl
9. Pokání
10. Valèík In The Sky
11. Babylon
12. Èas
Total playing time 51:54