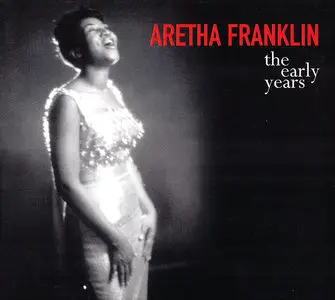 Aretha Franklin - The Early Years (2008)
EAC | FLAC | Image (Cue&Log) ~ 355 Mb | Mp3 (CBR320) ~ 150 Mb | Scans included
R&B, Soul, Gospel, Soul-Jazz | Label: Blue Label/SPV | # SPV 305712 CD | 00:56:30
These days she's known as the Queen of Soul, and indeed has been since she came to the fore belting out such well known hits as 'Respect', 'Chain Of Fools' and 'Say A Little Prayer' in the late '60s, scoring no less than ten Top 10 hits over an 18-month period from 1967-68.

The rarely heard but strikingly effective recordings on 'The Early Years' come from a period when Franklin was signed to Columbia Records and offer a unique insight into the development of this amazing artist. Unlike SPV's companion piece, 'Aretha Sings The Blues', which as the title implies concentrates on a selection of blues-based recordings, 'The Early Years' is notable for the range of styles, from pop, blues, jazz, gospel and soul, that the young Franklin was able to instil into her music with the air of a seasoned veteran.

There is much to revel in within the intriguing selection. The rousing 'Muddy Water' displays traits of the awesome power for which she would eventually become famous, whereas the sweeter refrain of 'Mockingbird' shows a fine grasp of the pop sound of the day. Dinah Washington's 'Soulville' shows a jazzier side to the young Franklin's array of talents, whilst the simply stunning 'Nobody Knows The Way I Feel This Morning' proves she could have been just as effective as a blues singer had she not found her own inner soul.

The one thing that is more than evident on 'The Early Years' is that Aretha Franklin was born to be star. There's a maturity that runs throughout the 18 tracks contained herein, all recorded mind whilst Franklin was still in her late teens and early '20s, and an assuredness to her awesome delivery that somehow lets you know that you're in the presence of burgeoning greatness. The Queen of Soul was never a more fitting title.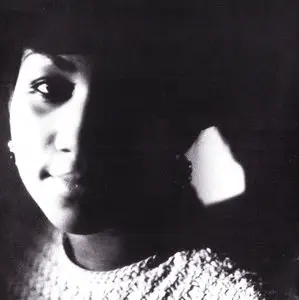 Tracklist:
01. This Bitter Earth (04:35)
02. Without The One You Love (03:35)
03. Cry Like A Baby (02:11)
04. Trouble In Mind (02:54)
05. Muddy Water (02:23)
06. Walk On By (02:48)
07. Skylark (02:52)
08. Drinking Again (03:29)
09. Evil Gal Blues (02:41)
10. Laughing On The Outside (03:12)
11. God Bless The Child (03:02)
12. Take A Look (02:40)
13. Nobody Knows The Way I Feel This Morning (05:12)
14. I Wonder (Where Are You Tonight) (03:20)
15. Mockingbird (02:48)
16. Sweet Bitter Love (02:58)
17. Soulville (02:26)
18. Try A Little Tenderness (03:13)
Exact Audio Copy V1.0 beta 3 from 29. August 2011

Отчёт EAC об извлечении, выполненном 11. мая 2013, 17:58

Aretha Franklin / The Early Years

Дисковод: Optiarc DVD RW AD-7700S Adapter: 1 ID: 0

Режим чтения : Достоверность
Использование точного потока : Да
Отключение кэша аудио : Да
Использование указателей C2 : Нет

Коррекция смещения при чтении : 48
Способность читать области Lead-in и Lead-out : Нет
Заполнение пропущенных сэмплов тишиной : Да
Удаление блоков с тишиной в начале и конце : Нет
При вычислениях CRC использовались нулевые сэмплы : Да
Интерфейс : Встроенный Win32-интерфейс для Win NT/2000

Выходной формат : Пользовательский кодировщик
Выбранный битрейт : 128 kBit/s
Качество : Высокий
Добавление ID3-тега : Нет
Утилита сжатия : C:\Program Files (x86)\Exact Audio Copy\Flac\flac.exe
Дополнительные параметры : -V -8 %source%


TOC извлечённого CD

Трек | Старт | Длительность | Начальный сектор | Конечный сектор
––––––––––––––––––––––––––––––––––-
1 | 0:00.00 | 4:35.67 | 0 | 20691
2 | 4:35.67 | 3:35.72 | 20692 | 36888
3 | 8:11.64 | 2:11.49 | 36889 | 46762
4 | 10:23.38 | 2:54.72 | 46763 | 59884
5 | 13:18.35 | 2:23.38 | 59885 | 70647
6 | 15:41.73 | 2:48.37 | 70648 | 83284
7 | 18:30.35 | 2:52.39 | 83285 | 96223
8 | 21:22.74 | 3:29.44 | 96224 | 111942
9 | 24:52.43 | 2:41.46 | 111943 | 124063
10 | 27:34.14 | 3:12.59 | 124064 | 138522
11 | 30:46.73 | 3:02.13 | 138523 | 152185
12 | 33:49.11 | 2:40.66 | 152186 | 164251
13 | 36:30.02 | 5:12.32 | 164252 | 187683
14 | 41:42.34 | 3:20.50 | 187684 | 202733
15 | 45:03.09 | 2:48.33 | 202734 | 215366
16 | 47:51.42 | 2:58.08 | 215367 | 228724
17 | 50:49.50 | 2:26.44 | 228725 | 239718
18 | 53:16.19 | 3:13.31 | 239719 | 254224


Характеристики диапазона извлечения и сообщения об ошибках

Выбранный диапазон

Имя файла J:\FLACи\Aretha Franklin - The Early Years (2008)\Aretha Franklin - The Early Years.wav

Пиковый уровень 100.0 %
Скорость извлечения 4.7 X
Качество диапазона 100.0 %
CRC теста B12FBFC6
CRC копии B12FBFC6
Копирование… OK

Ошибок не произошло


AccurateRip: сводка

Трек 1 отсутствует в базе данных
Трек 2 отсутствует в базе данных
Трек 3 отсутствует в базе данных
Трек 4 отсутствует в базе данных
Трек 5 отсутствует в базе данных
Трек 6 отсутствует в базе данных
Трек 7 отсутствует в базе данных
Трек 8 отсутствует в базе данных
Трек 9 отсутствует в базе данных
Трек 10 отсутствует в базе данных
Трек 11 отсутствует в базе данных
Трек 12 отсутствует в базе данных
Трек 13 отсутствует в базе данных
Трек 14 отсутствует в базе данных
Трек 15 отсутствует в базе данных
Трек 16 отсутствует в базе данных
Трек 17 отсутствует в базе данных
Трек 18 отсутствует в базе данных

Ни одного трека нет в базе AccurateRip

Конец отчёта

==== Контрольная сумма отчёта 28200937494AFF0C151887735B78BE07470D8659B37DF3104D5D781C043FBAAB ====
[CUETools log; Date: 21.01.2015 21:58:17; Version: 2.1.4]
[CTDB TOCID: McxVq2LmFfs.ubLzABvDD7eGbZE-] found.
Track | CTDB Status
1 | (1/1) Accurately ripped
2 | (1/1) Accurately ripped
3 | (1/1) Accurately ripped
4 | (1/1) Accurately ripped
5 | (1/1) Accurately ripped
6 | (1/1) Accurately ripped
7 | (1/1) Accurately ripped
8 | (1/1) Accurately ripped
9 | (1/1) Accurately ripped
10 | (1/1) Accurately ripped
11 | (1/1) Accurately ripped
12 | (1/1) Accurately ripped
13 | (1/1) Accurately ripped
14 | (1/1) Accurately ripped
15 | (1/1) Accurately ripped
16 | (1/1) Accurately ripped
17 | (1/1) Accurately ripped
18 | (1/1) Accurately ripped
[AccurateRip ID: 00252310-01ecce90-f30d3d12] found.
Track [ CRC | V2 ] Status
01 [c6d49d9c|217324aa] (0+2/2) Accurately ripped
02 [0b1e9951|b8dc5205] (0+2/2) Accurately ripped
03 [9b37e8f4|3c4347ee] (0+2/2) Accurately ripped
04 [4e1aa8b5|177b24d8] (0+2/2) Accurately ripped
05 [da7ad23c|3d07c0fa] (0+2/2) Accurately ripped
06 [3b45fb74|30200a15] (0+2/2) Accurately ripped
07 [a5d7c708|4bc66f57] (0+2/2) Accurately ripped
08 [e3398ec6|2634c2ab] (0+2/2) Accurately ripped
09 [d199fe10|c0505008] (0+2/2) Accurately ripped
10 [75ed8df5|e5e74731] (0+2/2) Accurately ripped
11 [0da6500a|2191fcf5] (0+2/2) Accurately ripped
12 [1236bd03|92d389fc] (0+2/2) Accurately ripped
13 [8b7b7866|46ce9248] (0+2/2) Accurately ripped
14 [6002e339|a2c2f786] (0+2/2) Accurately ripped
15 [cb3d150b|c448c03f] (0+2/2) Accurately ripped
16 [1a807537|84028fcb] (0+2/2) Accurately ripped
17 [82a1fd7c|8a17e399] (0+2/2) Accurately ripped
18 [8d8d2389|d8ff9bf9] (0+2/2) Accurately ripped

Track Peak [ CRC32 ] [W/O NULL] [ LOG ]
– 99,9 [B12FBFC6] [89CD890F] CRC32
01 99,9 [68648EED] [F2EEEBA7]
02 99,3 [2B25A410] [B9150B74]
03 99,9 [F338EFA1] [F72B9ABE]
04 99,9 [2FA52123] [E9FE0EFD]
05 99,9 [71CB77F4] [F9E62181]
06 99,9 [40FE2E99] [BEA2A2B2]
07 99,9 [FFADF0B0] [0696322E]
08 99,9 [D83419B3] [A6F6CCB0]
09 99,9 [D969A908] [614690A6]
10 99,9 [143C1365] [1564DCAD]
11 99,9 [DA2827F2] [34C94BFB]
12 99,9 [0869FE30] [0F567B5F]
13 99,9 [201C0E03] [59FC2C3B]
14 99,9 [27B430B9] [12E4AD61]
15 99,9 [4B7E64FE] [95A92DD3]
16 99,9 [BDC108BC] [E77A1C81]
17 99,9 [AFFC8152] [652E6B51]
18 99,9 [4C998BF6] [0151ACFD]
foobar2000 1.2 / Dynamic Range Meter 1.1.1
log date: 2015-01-21 21:52:41

––––––––––––––––––––––––––––––––––––––––
Analyzed: Aretha Franklin / The Early Years
––––––––––––––––––––––––––––––––––––––––

DR Peak RMS Duration Track
––––––––––––––––––––––––––––––––––––––––
DR10 0.00 dB -13.11 dB 4:36 01-This Bitter Earth
DR13 -0.06 dB -16.80 dB 3:36 02-Without The One You Love
DR10 0.00 dB -11.81 dB 2:12 03-Cry Like A Baby
DR11 0.00 dB -13.42 dB 2:55 04-Trouble In Mind
DR11 0.00 dB -12.24 dB 2:24 05-Muddy Water
DR12 0.00 dB -13.33 dB 2:48 06-Walk On By
DR11 0.00 dB -13.76 dB 2:53 07-Skylark
DR10 0.00 dB -12.73 dB 3:30 08-Drinking Again
DR10 0.00 dB -10.60 dB 2:42 09-Evil Gal Blues
DR10 0.00 dB -13.04 dB 3:13 10-Laughing On The Outside
DR11 0.00 dB -14.10 dB 3:02 11-God Bless The Child
DR10 0.00 dB -13.11 dB 2:41 12-Take A Look
DR9 0.00 dB -9.94 dB 5:12 13-Nobody Knows The Way I Feel This Morning
DR10 0.00 dB -12.04 dB 3:21 14-I Wonder (Where Are You Tonight)
DR12 0.00 dB -14.59 dB 2:48 15-Mockingbird
DR9 0.00 dB -13.08 dB 2:58 16-Sweet Bitter Love
DR11 0.00 dB -13.66 dB 2:27 17-Soulville
DR12 0.00 dB -15.44 dB 3:13 18-Try A Little Tenderness
––––––––––––––––––––––––––––––––––––––––

Number of tracks: 18
Official DR value: DR11

Samplerate: 44100 Hz
Channels: 2
Bits per sample: 16
Bitrate: 827 kbps
Codec: FLAC
================================================================================