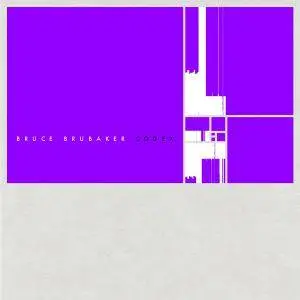 Bruce Brubaker - Codex (2018)
Classical | 51:52 min | WEB FLAC (tracks) | 155 MB
Label: InFiné
On Codex, American pianist Bruce Brubaker sets up a clash (or a discussion) between Terry Riley's Keyboard Study No. 2 (1965) and the Codex Faenza, a 15th century manuscript considered to be one of the very first collections of keyboard music. By putting forth the work of the performer/creator above that of the composer, this back-andforth takes the listener on a journey that is at once timeless and eminently current. Over six centuries ago, at the dawn of the 15th century, unknown scribes – authentic artists or inspired copyists, that we do not know – collected over fifty vocal compositions, some from the previous century. Liturgical or secular, anonymous or bearing the imprint of the Ars nova's most famous French and Italian composers (Jacopo da Bologna, Francesco Landini, Guillaume de Machaut, Pierre des Molins…), these works were transcribed on two parallel staves, which was unusual at the time and indicate that they were intended for keyboard. Thus the Codex Faenza – named after the Ravenna-adjacent town where it is kept – created circa 1420 and rediscovered in the 1930s, became an object of fascination for harpsichordists, organists and pianists the world over, as one of the oldest keyboard scores to have survived.
Tracklist:
01. Bruce Brubaker - Constantia
02. Bruce Brubaker - Riley Keyboard Study 2 (Brubaker Version 1)
03. Bruce Brubaker - Indescort
04. Bruce Brubaker - Che pena questa
05. Bruce Brubaker - Riley Keyboard Study 2 (Brubaker Version 2)
06. Bruce Brubaker - Hont paur
07. Bruce Brubaker - Riley Keyboard Study 2 (Brubaker Version 3)
08. Bruce Brubaker - J'aime la biauté
09. Bruce Brubaker - Tūpes
10. Bruce Brubaker - Riley Keyboard Study 2 (Brubaker Version 4)
11. Bruce Brubaker - Jour mour lanie
12. Bruce Brubaker - Elas mon cuer
13. Bruce Brubaker - Riley Keyboard Study 2 (Brubaker Version 5)
14. Bruce Brubaker - Bel fiore dança
15. Bruce Brubaker - De tout flors
16. Bruce Brubaker - Riley Keyboard Study 2 (Brubaker Version 6)
17. Bruce Brubaker - J'ay grant espoir
fooCDtect - foobar2000 + auCDtect, baralgin.

auCDtect: CD records authenticity detector, version 0.8.2
Copyright © 2004 Oleg Berngardt. All rights reserved.
Copyright © 2004 Alexander Djourik. All rights reserved.

mode: 0

===========================================
Track: 02. Bruce Brubaker - Riley Keyboard Study 2 (Brubaker Version 1)

Processing file: [02. Bruce Brubaker - Riley Keyboard Study 2 (Brubaker Version 1).aucdtect]
Detected average hi-boundary frequency: 2.017355e+004 Hz
Detected average lo-boundary frequency: 1.192891e+004 Hz
Detected average hi-cut frequency: 2.049402e+004 Hz
Detected average lo-cut frequency: 4.939062e+003 Hz
Maximum probablis boundary frequency: 2.189100e+004 Hz
Coefficient of nonlinearity of a phase: 1.513133e+000
First order smothness: 4.406365e-001
Second order smothness: 6.266830e-001

––––––––––––––––––––––––––––––
This track looks like CDDA with probability 100%

===========================================
Track: 03. Bruce Brubaker - Indescort

Processing file: [03. Bruce Brubaker - Indescort.aucdtect]
Detected average hi-boundary frequency: 2.017519e+004 Hz
Detected average lo-boundary frequency: 1.107911e+004 Hz
Detected average hi-cut frequency: 2.040998e+004 Hz
Detected average lo-cut frequency: 3.991844e+003 Hz
Maximum probablis boundary frequency: 2.189100e+004 Hz
Coefficient of nonlinearity of a phase: 1.453900e+000
First order smothness: 4.471959e-001
Second order smothness: 6.321923e-001

––––––––––––––––––––––––––––––
This track looks like CDDA with probability 85%

===========================================
Track: 01. Bruce Brubaker - Constantia

Processing file: [01. Bruce Brubaker - Constantia.aucdtect]
Detected average hi-boundary frequency: 2.023510e+004 Hz
Detected average lo-boundary frequency: 1.114403e+004 Hz
Detected average hi-cut frequency: 2.036228e+004 Hz
Detected average lo-cut frequency: 5.107234e+003 Hz
Maximum probablis boundary frequency: 2.189100e+004 Hz
Coefficient of nonlinearity of a phase: 7.573248e-001
First order smothness: 4.913011e-001
Second order smothness: 6.274584e-001

––––––––––––––––––––––––––––––
This track looks like CDDA with probability 49%

===========================================
Track: 04. Bruce Brubaker - Che pena questa

Processing file: [04. Bruce Brubaker - Che pena questa.aucdtect]
Detected average hi-boundary frequency: 2.024163e+004 Hz
Detected average lo-boundary frequency: 1.220274e+004 Hz
Detected average hi-cut frequency: 1.981958e+004 Hz
Detected average lo-cut frequency: 8.655471e+003 Hz
Maximum probablis boundary frequency: 2.189100e+004 Hz
Coefficient of nonlinearity of a phase: 3.362199e-001
First order smothness: 5.818594e-001
Second order smothness: 5.800454e-001

––––––––––––––––––––––––––––––
This track looks like MPEG with probability 90%

===========================================
Track: 05. Bruce Brubaker - Riley Keyboard Study 2 (Brubaker Version 2)

Processing file: [05. Bruce Brubaker - Riley Keyboard Study 2 (Brubaker Version 2).aucdtect]
Detected average hi-boundary frequency: 2.015496e+004 Hz
Detected average lo-boundary frequency: 1.226716e+004 Hz
Detected average hi-cut frequency: 2.035484e+004 Hz
Detected average lo-cut frequency: 5.852794e+003 Hz
Maximum probablis boundary frequency: 2.189100e+004 Hz
Coefficient of nonlinearity of a phase: 1.552101e+000
First order smothness: 3.886076e-001
Second order smothness: 6.341772e-001

––––––––––––––––––––––––––––––
This track looks like CDDA with probability 100%

===========================================
Track: 06. Bruce Brubaker - Hont paur

Processing file: [06. Bruce Brubaker - Hont paur.aucdtect]
Detected average hi-boundary frequency: 2.027974e+004 Hz
Detected average lo-boundary frequency: 1.082646e+004 Hz
Detected average hi-cut frequency: 2.033419e+004 Hz
Detected average lo-cut frequency: 4.620276e+003 Hz
Maximum probablis boundary frequency: 2.189100e+004 Hz
Coefficient of nonlinearity of a phase: 5.252812e-001
First order smothness: 4.843093e-001
Second order smothness: 6.169524e-001

––––––––––––––––––––––––––––––
This track looks like MPEG with probability 89%

===========================================
Track: 07. Bruce Brubaker - Riley Keyboard Study 2 (Brubaker Version 3)

Processing file: [07. Bruce Brubaker - Riley Keyboard Study 2 (Brubaker Version 3).aucdtect]
Detected average hi-boundary frequency: 2.025025e+004 Hz
Detected average lo-boundary frequency: 1.260281e+004 Hz
Detected average hi-cut frequency: 2.031369e+004 Hz
Detected average lo-cut frequency: 4.210002e+003 Hz
Maximum probablis boundary frequency: 2.189100e+004 Hz
Coefficient of nonlinearity of a phase: 1.429001e+000
First order smothness: 3.590392e-001
Second order smothness: 6.683523e-001

––––––––––––––––––––––––––––––
This track looks like CDDA with probability 54%

===========================================
Track: 08. Bruce Brubaker - J'aime la biauté

Processing file: [08. Bruce Brubaker - J'aime la biauté.aucdtect]
Detected average hi-boundary frequency: 2.019046e+004 Hz
Detected average lo-boundary frequency: 1.112475e+004 Hz
Detected average hi-cut frequency: 2.030307e+004 Hz
Detected average lo-cut frequency: 3.559407e+003 Hz
Maximum probablis boundary frequency: 2.189100e+004 Hz
Coefficient of nonlinearity of a phase: 1.637889e+000
First order smothness: 4.446178e-001
Second order smothness: 6.302652e-001

––––––––––––––––––––––––––––––
This track looks like CDDA with probability 92%

===========================================
Track: 09. Bruce Brubaker - Tūpes

Processing file: [09. Bruce Brubaker - Tūpes.aucdtect]
Detected average hi-boundary frequency: 2.034029e+004 Hz
Detected average lo-boundary frequency: 1.294523e+004 Hz
Detected average hi-cut frequency: 1.986960e+004 Hz
Detected average lo-cut frequency: 1.004723e+004 Hz
Maximum probablis boundary frequency: 2.189100e+004 Hz
Coefficient of nonlinearity of a phase: 3.249534e-001
First order smothness: 5.516862e-001
Second order smothness: 6.275660e-001

––––––––––––––––––––––––––––––
This track looks like MPEG with probability 100%

===========================================
Track: 10. Bruce Brubaker - Riley Keyboard Study 2 (Brubaker Version 4)

Processing file: [10. Bruce Brubaker - Riley Keyboard Study 2 (Brubaker Version 4).aucdtect]
Detected average hi-boundary frequency: 2.031549e+004 Hz
Detected average lo-boundary frequency: 1.273378e+004 Hz
Detected average hi-cut frequency: 2.016757e+004 Hz
Detected average lo-cut frequency: 5.444833e+003 Hz
Maximum probablis boundary frequency: 2.189100e+004 Hz
Coefficient of nonlinearity of a phase: 6.404303e-001
First order smothness: 4.265997e-001
Second order smothness: 5.570891e-001

––––––––––––––––––––––––––––––
This track looks like CDDA with probability 54%

===========================================
Track: 11. Bruce Brubaker - Jour mour lanie

Processing file: [11. Bruce Brubaker - Jour mour lanie.aucdtect]
Detected average hi-boundary frequency: 2.027242e+004 Hz
Detected average lo-boundary frequency: 1.086539e+004 Hz
Detected average hi-cut frequency: 2.025177e+004 Hz
Detected average lo-cut frequency: 6.716501e+003 Hz
Maximum probablis boundary frequency: 2.189100e+004 Hz
Coefficient of nonlinearity of a phase: 5.221398e-001
First order smothness: 5.443787e-001
Second order smothness: 6.000000e-001

––––––––––––––––––––––––––––––
This track looks like MPEG with probability 80%

===========================================
Track: 12. Bruce Brubaker - Elas mon cuer

Processing file: [12. Bruce Brubaker - Elas mon cuer.aucdtect]
Detected average hi-boundary frequency: 2.022821e+004 Hz
Detected average lo-boundary frequency: 1.107259e+004 Hz
Detected average hi-cut frequency: 2.033731e+004 Hz
Detected average lo-cut frequency: 4.075930e+003 Hz
Maximum probablis boundary frequency: 2.189100e+004 Hz
Coefficient of nonlinearity of a phase: 1.256100e+000
First order smothness: 4.761459e-001
Second order smothness: 6.145931e-001

––––––––––––––––––––––––––––––
This track looks like CDDA with probability 62%

===========================================
Track: 13. Bruce Brubaker - Riley Keyboard Study 2 (Brubaker Version 5)

Processing file: [13. Bruce Brubaker - Riley Keyboard Study 2 (Brubaker Version 5).aucdtect]
Detected average hi-boundary frequency: 2.019541e+004 Hz
Detected average lo-boundary frequency: 1.101014e+004 Hz
Detected average hi-cut frequency: 2.028904e+004 Hz
Detected average lo-cut frequency: 5.098522e+003 Hz
Maximum probablis boundary frequency: 2.189100e+004 Hz
Coefficient of nonlinearity of a phase: 1.318528e+000
First order smothness: 5.048860e-001
Second order smothness: 5.798046e-001

––––––––––––––––––––––––––––––
This track looks like CDDA with probability 94%

===========================================
Track: 14. Bruce Brubaker - Bel fiore dança

Processing file: [14. Bruce Brubaker - Bel fiore dança.aucdtect]
Detected average hi-boundary frequency: 2.021964e+004 Hz
Detected average lo-boundary frequency: 1.285745e+004 Hz
Detected average hi-cut frequency: 1.993394e+004 Hz
Detected average lo-cut frequency: 9.420311e+003 Hz
Maximum probablis boundary frequency: 2.189100e+004 Hz
Coefficient of nonlinearity of a phase: 8.631935e-001
First order smothness: 5.651613e-001
Second order smothness: 5.858065e-001

––––––––––––––––––––––––––––––
This track looks like CDDA with probability 43%

===========================================
Track: 15. Bruce Brubaker - De tout flors

Processing file: [15. Bruce Brubaker - De tout flors.aucdtect]
Detected average hi-boundary frequency: 2.022118e+004 Hz
Detected average lo-boundary frequency: 1.086280e+004 Hz
Detected average hi-cut frequency: 2.036192e+004 Hz
Detected average lo-cut frequency: 4.719285e+003 Hz
Maximum probablis boundary frequency: 2.189100e+004 Hz
Coefficient of nonlinearity of a phase: 1.330229e+000
First order smothness: 4.662651e-001
Second order smothness: 6.343373e-001

––––––––––––––––––––––––––––––
This track looks like CDDA with probability 58%

===========================================
Track: 16. Bruce Brubaker - Riley Keyboard Study 2 (Brubaker Version 6)

Processing file: [16. Bruce Brubaker - Riley Keyboard Study 2 (Brubaker Version 6).aucdtect]
Detected average hi-boundary frequency: 2.021816e+004 Hz
Detected average lo-boundary frequency: 1.198510e+004 Hz
Detected average hi-cut frequency: 2.026958e+004 Hz
Detected average lo-cut frequency: 5.678611e+003 Hz
Maximum probablis boundary frequency: 2.189100e+004 Hz
Coefficient of nonlinearity of a phase: 7.855179e-001
First order smothness: 4.418796e-001
Second order smothness: 5.952185e-001

––––––––––––––––––––––––––––––
This track looks like CDDA with probability 76%

===========================================
Track: 17. Bruce Brubaker - J'ay grant espoir

Processing file: [17. Bruce Brubaker - J'ay grant espoir.aucdtect]
Detected average hi-boundary frequency: 2.028725e+004 Hz
Detected average lo-boundary frequency: 1.132476e+004 Hz
Detected average hi-cut frequency: 2.042904e+004 Hz
Detected average lo-cut frequency: 3.926523e+003 Hz
Maximum probablis boundary frequency: 2.189100e+004 Hz
Coefficient of nonlinearity of a phase: 1.475515e+000
First order smothness: 4.370119e-001
Second order smothness: 6.288625e-001

––––––––––––––––––––––––––––––
This track looks like CDDA with probability 76%

===========================================