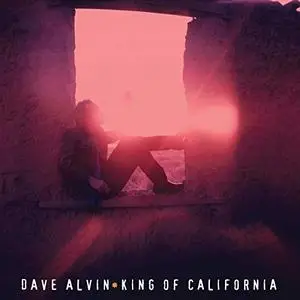 Dave Alvin - King Of California (25th Anniversary Edition) (1994/2019)
WEB FLAC (Tracks) - 368 MB | Cover | MP3 CBR 320 kbps - 153 MB | 01:05:46
Country, Americana, Singer-Songwriter | Label: Craft Recordings
From the time the Blasters began making waves on the California rock scene, the standard line always was that Dave Alvin was the group's great songwriter and Phil Alvin was the great singer. And when Dave launched his solo career in 1987, he was frequently saddled with the criticism that he wasn't much of a vocalist compared to his brother. While dozens of blues and roots rock performers have built solid careers without singing any better than Dave Alvin, it's true that on Romeo's Escape and Blue Blvd his rough, flinty voice lacked the natural grace and projection of Phil's work with the Blasters. But on 1994's King of California, Alvin recorded a few new songs alongside a stack of classics from his back catalog (and some well-chosen covers) with a small acoustic combo backing him up. Suddenly freed from having to shout over a high-powered rock band, Alvin proved on this release just how good of a vocalist he really was. While Alvin's natural instrument still shows certain limitations on King of California, when allowed to play with the nooks and crannies of his voice he reveals a subtle but dramatic sense of phrasing and a marvelous feel for the characters he created; he's still no Al Green, but as a musical storyteller he's mighty impressive. Of course, it helps that he has a bunch of superb songs to work with here, including "Barn Burning," "Fourth of July," "Border Radio," and "Little Honey," and that the great Greg Leisz is on hand to anchor the band, produce the sessions, and play marvelous slide guitar. While King of California was often lumped in with the then-fashionable unplugged craze, in retrospect it was the album where Dave Alvin's abilities as a performer began to catch up with his gifts as a songwriter, pointing the way for his later albums Blackjack David and Public Domain.
TRACKLIST
01. King Of California
02. Barn Burning
03. Fourth Of July
04. Goodbye Again
05. East Texas Blues
06. Every Night About This Time
07. Bus Station
08. Mother Earth
09. Blue Wing
10. Little Honey
11. (I Won't Be) Leaving
12. What Am I Worth
13. Border Radio
14. Riverbed Rag
15. The Cuckoo
16. Kern River
–––––––––––-
DON'T MODIFY THIS FILE
–––––––––––-
PERFORMER: auCDtect Task Manager, ver. 1.6.0 RC1 build 1.6.0.1
Copyright © 2008-2010 y-soft. All rights reserved
http://y-soft.org
ANALYZER: auCDtect: CD records authenticity detector, version 0.8.2
Copyright © 2004 Oleg Berngardt. All rights reserved.
Copyright © 2004 Alexander Djourik. All rights reserved.
FILE: 16. Dave Alvin - Kern River.flac
Size: 21171110 Hash: CB4AF0DDADB5CBAE3AC582641BE394B4 Accuracy: -m0
Conclusion: CDDA 100%
Signature: A915DF27D87377C93DE3896635035A51FC668598
FILE: 15. Dave Alvin - The Cuckoo.flac
Size: 25810625 Hash: 520551020EE65A4226B3E4D68E54F91D Accuracy: -m0
Conclusion: CDDA 100%
Signature: 7C835A4FD38622CB09E8FAADF3E3F115943D1B11
FILE: 14. Dave Alvin - Riverbed Rag.flac
Size: 19497217 Hash: 219C98FED3405CDC1E8E7128D85C9D90 Accuracy: -m0
Conclusion: CDDA 100%
Signature: 5C8A46D7FED1D54B85052E1F603759284C9255DD
FILE: 13. Dave Alvin - Border Radio.flac
Size: 20371875 Hash: A0604F19A5DA315C9F01A2A05BB5D9A1 Accuracy: -m0
Conclusion: CDDA 100%
Signature: 328536D26A3A0637A00D10F19FFA3C276FCFA51D
FILE: 12. Dave Alvin - What Am I Worth.flac
Size: 21247444 Hash: DC115583A3D4E0BDAAD65D01A859DC57 Accuracy: -m0
Conclusion: CDDA 100%
Signature: E8424264255FBAF537F2A42DCA4A1C375A117BFF
FILE: 11. Dave Alvin - (I Won't Be) Leaving.flac
Size: 26245533 Hash: FBB9E50A7C97A7AE6FF6C735A4DC9377 Accuracy: -m0
Conclusion: CDDA 100%
Signature: F3CB3146392154C9FE8FD8F4707F910DB2E954CF
FILE: 10. Dave Alvin - Little Honey.flac
Size: 31330142 Hash: 05F3E58D34EAC8709D9501614F564782 Accuracy: -m0
Conclusion: CDDA 100%
Signature: DA51DD2E91ED7E6912897DE37586344DE28E7BD5
FILE: 09. Dave Alvin - Blue Wing.flac
Size: 21356354 Hash: BBB145B71EE136E2A5EC9E7505C03D2D Accuracy: -m0
Conclusion: CDDA 100%
Signature: F4DC016170148918CD8F3B657919DABAA67FACA3
FILE: 08. Dave Alvin - Mother Earth.flac
Size: 22683757 Hash: 3F045EABC02331084837C967F5B103D0 Accuracy: -m0
Conclusion: CDDA 100%
Signature: CEF01668BAC2BE821A29848B7AA0F5976D92B997
FILE: 07. Dave Alvin - Bus Station.flac
Size: 23296060 Hash: FBC0B2728A26BB7622E9D61FBB4F7054 Accuracy: -m0
Conclusion: CDDA 100%
Signature: DCC48790A45493A71ABDD568CBCCCAAE7C0E5D64
FILE: 06. Dave Alvin - Every Night About This Time.flac
Size: 25384773 Hash: F3243CB2585A38FDD836E0AF7B3EE8D1 Accuracy: -m0
Conclusion: CDDA 100%
Signature: C7F646C41A48BBFE95B2C2EE4EBE6AB8EF350CD2
FILE: 05. Dave Alvin - East Texas Blues.flac
Size: 22397891 Hash: 038066746A23CC02CE516C618AD80E1A Accuracy: -m0
Conclusion: CDDA 99%
Signature: 6911F5B24983E9CD9316AAF468BC94FAF1F13BF7
FILE: 04. Dave Alvin - Goodbye Again.flac
Size: 25715870 Hash: 059117A3D41C9DE6749318BF54D23E72 Accuracy: -m0
Conclusion: CDDA 100%
Signature: 527F02417AB891E3346530A20EBC97F8ABCBD7C5
FILE: 03. Dave Alvin - Fourth Of July.flac
Size: 27993140 Hash: 18C9CDFF529B2D433C26C35ABA77C97F Accuracy: -m0
Conclusion: CDDA 100%
Signature: 915C78B30BEA4F9D5756C798F5323C11F5858B40
FILE: 02. Dave Alvin - Barn Burning.flac
Size: 23281155 Hash: 56502A2BE9D1D8FB1D4DAB3793258082 Accuracy: -m0
Conclusion: CDDA 100%
Signature: 509A4F82FB220B1D315C19653E6B2A592AE9F5DD
FILE: 01. Dave Alvin - King Of California.flac
Size: 28203709 Hash: A4EA7AEE6E11F24C245DC3BCEFCE342F Accuracy: -m0
Conclusion: CDDA 100%
Signature: F5157264169FC680A53C1851FA258539138DB98A
All thanks go to the original releaser