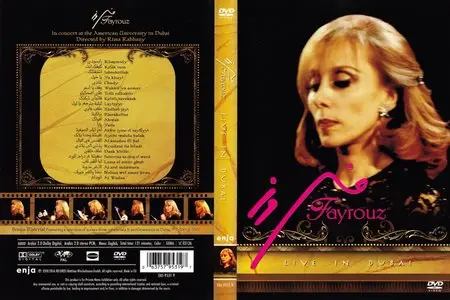 Fayrouz - Live In Dubai (2008)
DVD5 | Video: PAL 720x576 (4:3) | Audio: DD 2.0, PCM Stereo | 3.9 Gb | Scans | Time: 131 mins
Enja Records | ENJ-9531 9
Word Music, Arabic Music, Lebanese Music
This stunning concert fimed at the American University in Dubai features the talented Lebanese singer Fayrouz (literally means "turquoise"). Fayrouz is an international superstar and is regarded as the 'first lady of arabic singing'. DVD features bonus Material Featuring a selection of scenes from rehearsals and performances in Dubai, 1997, 2001 and 2002.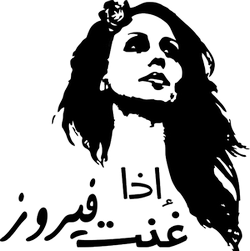 Track Listing
01. Rhapsody
02. Kitak inta
03. Ishtaktillak
04. Ya khayl
05. Chady
06. Wakkif ya asmar
07. Tolli edhakilo
08. Keltili tarektak
09. Layliyyi
10. Malhab jayt
11. Marakebna
12. Ahwak
13. Yara
14. Akhir tyam el sayfiyyi
15. Aychi wahda balak
16. Al koudsu fil bal
17. Roudani tla btladi
18. Daak khilki
19. Sahretna aa draj el ward
20. Lama el amar ghab
21. Al ard mdawara
22. Nehna wel amar jiran
23. Al Wadaa
Bonus Material
Featuring a Selection of Scenes from rehearsals & performances in Dubai 1997, 2001 & 2002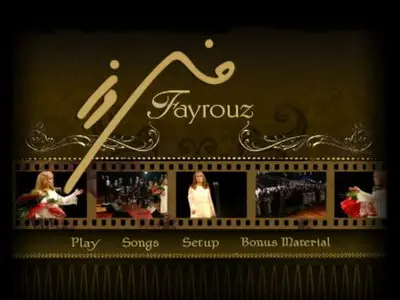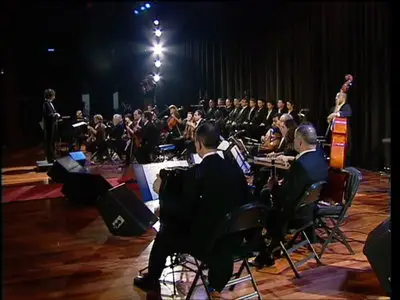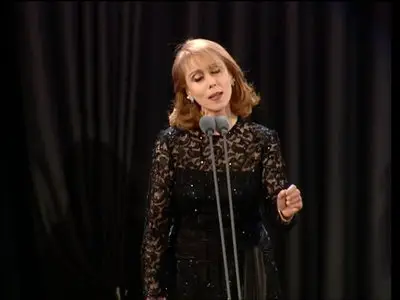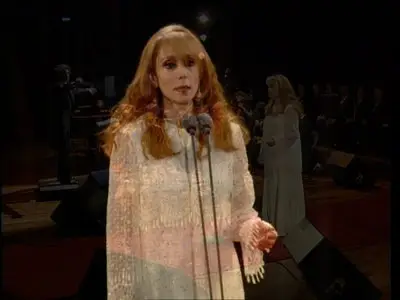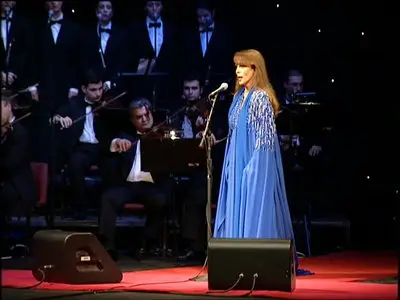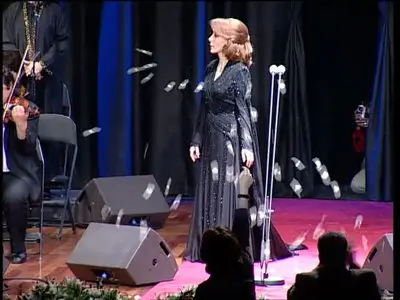 Enabled regions: 1, 2, 3, 4, 5, 6, 7, 8

VTS_01 :
Play Length: 01:27:33
Video: PAL 4:3 (720x576) VBR
Audio:
Arabic, AC3, 2/0 (L,R) ch, 224 kbps, Delay 0 mSec
Arabic, LPCM, Delay = 207 mSec


VTS_02 :
Play Length: 00:43:39
Video: PAL 4:3 (720x576) VBR
Audio:
English, AC3, 2/0 (L,R) ch, 224 kbps, Delay 0 mSec


VTS_03 :
Play Length: 00:01:01
Video: PAL 4:3 (720x576) VBR
Audio:
English, AC3, 2/0 (L,R) ch, 192 kbps, Delay 0 mSec
Many thanks to the original uploader: YWM1957