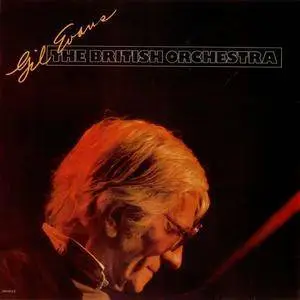 Gil Evans - The British Orchestra (1983)
Jazz, Post Bop, Big Band | MP3 320 kbps CBR | 46 min | 107 MB
Label: Mole Jazz | Rel: 1983
Although the 13-piece ensemble heard on this CD is comprised mostly of English players, somehow it still sounds like the Gil Evans Orchestra. Evans travelled to England to lead the all-star group in 1983 and altoist Chris Hunter would eventually join Evans's U.S. outfit. Other impressive soloists include John Surman on baritone and soprano and Stan Sulzmann on tenor and soprano while guitarist Ray Russell is showcased on Jimi Hendrix's "Little Wing." The four selections (which also include "Hotel Me," "London" and Thelonious Monk's "Friday the 13th") tend to be a bit overlong but the spirit and enthusiasm of the players (who sound thrilled to be working with Evans) make this a worthy set.
Tracklist:
1. Hotel Me
2. Friday The 13th
3. London
4. Little Wing
Personnel:
Gil Evans - piano & electric piano
Guy Barker, Miles Evans, Henry Lowther - trumpets
Malcolm Griffiths, Rick Taylor - trombone & bass trombone
John Surman - baritone & soprano saxophone, flute
Chris Hunter - alto & soprano saxophone, flute
Stan Sulzmann - tenor & soprano saxophone, flute
Don Weller - tenor & soprano saxophone
John Taylor - keyboards
Ray Russell - guitar
Mo Foster - electric bass