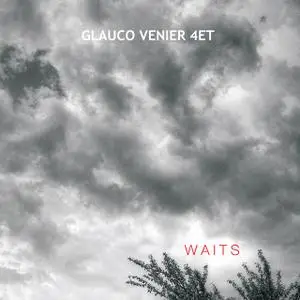 Glauco Venier 4tet - Waits (2013)
WEB | FLAC (tracks) - 415 MB | MP3 (CBR 320 kbps) - 176 MB | 01:07:55
Genre: Contemporary Jazz | Label: Artesuono
A qualche tempo le canzoni di Tom Waits suscitino l'interesse di alcuni jazzisti italiani e no (basti pensare, tra gli altri, a Diana Krall, Serena Spedicato e Laura Fedele). Tra questi il pianista friulano Glauco Venier che ha dato alle stampe un CD con ben 15 tracce estrapolate dal repertorio waitsiano di oltre un ventennio (dall'album The Heart of Saturday night del 1974 a Mule Variation del 1999).
L'opera omnia del cantautore americano, che possiede forti umori jazz - per quella profonda commistione di elementi caratteriali tipici della musica afroamericana dei primordi, per quell'essere intimamente pragmatica, per quel calore acustico, per quella sensazione del "qui ed ora" che traspare dai dischi, per imprevedibilità - ben si presta all'interpretazione di chi suona musica improvvisata di origine americana. Ma interpretare è un'arte complessa, può significare scavare e sezionare, selezionare e scartare, enfatizzare e occultare (e poco altro ancora).
Se si cercassero le barcollanti immagini watsiane, le fumose ambientazioni notturne di personaggi allo sbando, la disarmante bellezza delle ballate cantate con voce immacolatamente roca, le descrizioni epiche di un'America alterata (dai sentimenti, dall'alienazione alle mode dominanti, dalla malinconia), nel disco del Glauco Venier 4et non si troverebbero. Dentro un percorso che tenta di catturare, almeno in parte, lo spirito dei brani originali, Venier, che esclude dal gioco musicale la componente vocale (fondamentale) e quella testuale (necessaria), concentra gli arrangiamenti intorno ad una o più caratteristiche -insite nel modello di riferimento- esclusivamente funzionali (temi, armonie e background).
Il progetto prende corpo in senso tutto strumentale. Si concretizzano improbabili tanghi ("Tango Till They Are Sore"), leziosi esempi di anacronistico hard bop con forti accenti soul jazz ("Way Down in the Hole"), evocazioni apologetiche in salsa latina del mito neworleansiano e delle marching brass band ("I Wish I Was in New Orleans"), richiami al gospel ("In the Neighborhood"). Non mancano nemmeno brani esplicitamente neoboppistici ("Just the Right Bullets") o più mainstream ("Stright to the Top" , "Please Call Me Baby") a conferire quel carattere di consuetà metodicità espressiva al progetto. In Waits il progressivo allontanamento dalla matrice originale - che non è di per sé un male - provoca un logoramento parziale della componente melodica prototipica e una conseguente perdita percettiva dei temi. La cantabilità dei temi waitsiani, che non è sicuramente facile da rendere pienamente, per le continue micro variazioni - funzionali al testo - che l'autore americano inserisce nelle diverse strofe delle canzoni su un canovaccio melodico, viene sovente messa in ombra dalle improvvisazioni. Conseguentemente si ha la sensazione che sia l'estemporaneità a prevalere sugli elementi tematici.
Per fortuna Waits si arricchisce anche di alcune riuscite ballads, le quali valorizzano ampiamente sia la benevolenza che l'incanto delle melodie originali. Esempi fortunati sono "Ruby's Arms" (in piano solo), "Lonely" e "In the Neighborhood" ovvero, lente meditazioni su temi toccanti. Queste ballads arrivano a scavare dolcemente nell'intimo umore di quelle enormi canzoni, al punto che Glauco Venier, trattandole con rispetto, riesce ad attingerne l'essenza direttamente dalla fonte: la fonte del peccato originale della musica di Tom Waits, che conduce prima nel mondo dei disperati e poi in un universo di salvifica e inclassificabile bellezza.
Track List:
01. Frank's Theme 5:21
02. San Diego Serenade 5:33
03. Tango Till They Are Sore 3:45
04. Lonely 6:51
05. Just The Right Bullets 7:03
06. Ruby's Arms 2:39
07. Way Down In The Hole 2:57
08. Tom Traubert's Blues 7:54
09. In The Neighborhood 5:11
10. Good Old World 4:25
11. I Wish I Was In New Orleans 3:54
12. Picture in A Frame 1:37
13. Straight To The Top 3:57
14. Please Call Me Baby 5:17
15. Innocent When You Dream 1:36
Personnel:
Glauco Venier (piano)
Flavio Davanzo (tromba e flicorno)
Alessandro Turchet (contrabbasso)
Luca Colussi (batteria).
–––––––––––-
DON'T MODIFY THIS FILE
–––––––––––-
PERFORMER: auCDtect Task Manager, ver. 1.6.0 RC1 build 1.6.0.1
Copyright © 2008-2010 y-soft. All rights reserved
http://y-soft.org
ANALYZER: auCDtect: CD records authenticity detector, version 0.8.2
Copyright © 2004 Oleg Berngardt. All rights reserved.
Copyright © 2004 Alexander Djourik. All rights reserved.
FILE: 1 Frank's Theme.flac
Size: 34296810 Hash: CCB34D324E9C6C99B9104FBB6B4D6CD3 Accuracy: -m0
Conclusion: CDDA 100%
Signature: 90D6F44BC6C62691E8BC1AD1D7E69C469501CED4
FILE: 10 Good Old World.flac
Size: 25405616 Hash: 0ADF025ACAC24B3BF1EEF17749A2F441 Accuracy: -m0
Conclusion: CDDA 100%
Signature: E06597A74CD68034CB97176BF80595091AED3A12
FILE: 11 I Wish I Was in New Orleans.flac
Size: 24080503 Hash: 0D8B92CFC0000E7CEECA1C65AA665D13 Accuracy: -m0
Conclusion: CDDA 100%
Signature: 15F0C5E9F1F45AB3081566203BF6B0B1CD0B3E8D
FILE: 12 Picture in a Frame.flac
Size: 9715939 Hash: 253A6B550FF06D9E652FABC575532805 Accuracy: -m0
Conclusion: CDDA 100%
Signature: C4FFC2AA478D942E2ABC2206A429446000363271
FILE: 13 Straight to the Top.flac
Size: 24936637 Hash: F9C6183608F4FBCAE3FD61F87D658A30 Accuracy: -m0
Conclusion: CDDA 99%
Signature: 161240F18F56962797BE2EAB37F864875AE5F0F5
FILE: 14 Please Call Me Baby.flac
Size: 35055831 Hash: 61F4051E7D7B5520AEE1DFED0AAB77F9 Accuracy: -m0
Conclusion: CDDA 100%
Signature: 9CCD670F59E13754551BBA6200D99B4384152AB7
FILE: 15 Innocent When You Dream.flac
Size: 5256759 Hash: BA989404EF2918A84FB9D04785AA2D73 Accuracy: -m0
Conclusion: MPEG 89%
Signature: 1A9C5828AC191E28C7F7657DA2B0C739FBF561DB
FILE: 2 San Diego Serenade.flac
Size: 34235456 Hash: 4F83DE172EEE0552C2A10DCE9C6DA432 Accuracy: -m0
Conclusion: CDDA 100%
Signature: 578FA46DE50200D4749FB28EB74C5AD2F1D0B946
FILE: 3 Tango Till They Are Sore.flac
Size: 22673036 Hash: 34B1CECB8EC8112B69188F4FAE68B3D5 Accuracy: -m0
Conclusion: CDDA 100%
Signature: C9D8EF9B92DAC4743FCC1D2840B0EA7E756E11CC
FILE: 4 Lonely.flac
Size: 33924084 Hash: EE30B96B23AAB0704492BC74E8C8C932 Accuracy: -m0
Conclusion: CDDA 100%
Signature: 9D6AB8F24C2E996613F5635EADE00AB742ADEC60
FILE: 5 Just the Right Bullets.flac
Size: 46910418 Hash: A93F2314ABA7CC3FC5FF17962B579814 Accuracy: -m0
Conclusion: CDDA 100%
Signature: 84B8E7618DAF806325B29B8B7F5EB4B938961513
FILE: 6 Ruby's Arms.flac
Size: 8929793 Hash: F2202C0D9C80B37B7CB8232A05987C76 Accuracy: -m0
Conclusion: MPEG 90%
Signature: FC42A28B063C86E037F25ECC4B8FDBD5766435F5
FILE: 7 Way Down in the Hole.flac
Size: 19168569 Hash: C21DCF79F95E9921FC9685BB7B5BF116 Accuracy: -m0
Conclusion: CDDA 100%
Signature: 266CE5ACC73E58685326640410845115DF130E61
FILE: 8 Tom Traubert's Blues.flac
Size: 44057429 Hash: 9DDE2E0A7BACB301111DB5DB0CB7D643 Accuracy: -m0
Conclusion: CDDA 100%
Signature: D5F71ED727BE687ADFE9BC66193186CD793ECD61
FILE: 9 In the Neighborhood.flac
Size: 27442878 Hash: 0F2F63E41EDFF14299CA4211EED78818 Accuracy: -m0
Conclusion: CDDA 100%
Signature: 19A9D1CE340BC7F07D21AFE051C6C3117721480C
Download: