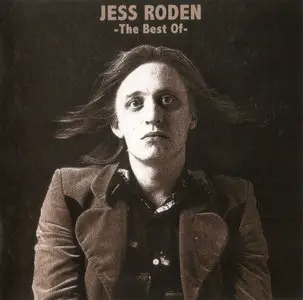 Jess Roden - The Best Of (2009)
EAC | FLAC | Image (Cue&Log) ~ 495 Mb | Mp3 (CBR320) ~ 184 Mb | Scans included
Rock, Soul, Soft Rock | Label: Lemon Records | # CD LEM 126 | Time: 01:17:28
Roden was singer with the Alan Bown Set ('60s) and Bronco ('70s) before going solo on the Island label. Only two Roden albums have ever been available on CD anywhere in the world. This CD picks the best of his six albums for Island and is the first best of on either vinyl or CD. Roden has sung/played on albums by Robert Palmer, Paul Kossoff, John Martyn, Mott the Hoople and Jim Capaldi and came from the same West Midlands music scene as Led Zeppelin. He stepped into the late Jim Morrison s shoes when remaining Doors became the Butts Band and worked with legendary New Orleans producer Allen Toussaint.
Jess Roden was a journeyman British rock singer who caught lots of breaks, it's just that none of them were particularly lucky. He sang background in the studios and fronted various bands before playing with Keef Hartley, yet never went anywhere; sang for Robbie Krieger and John Densmore's post-Doors project the Butts Band, which also stalled; then he had a solo career on Island which is compiled on this quite good 2009 Lemon collection. Equal parts Rod Stewart and Paul Rodgers, Roden had a powerful bluesy growl made for rockers like "The Ballad of Big Sally" - and his cover of Randy Newman's "You Can Leave Your Hat On" trumps Joe Cocker's latter-day version - but he also sounds just as comfortable on softer material like "Blowin'" and the terrific Boz Scaggs-styled soft rock of "In Me Tonight." That track is an indication of how Roden got softer, slicker, and also somewhat funkier - if funk is nothing but loping basslines and wah-wah guitars - as the '70s came to the close. He still negotiated these turns quite well, and these are good, period soft rock, but Roden sounds alive on the earliest cuts, when he still had the chance of breaking through toward the blues-rock big time.



Review by Stephen Thomas Erlewine, Allmusic.com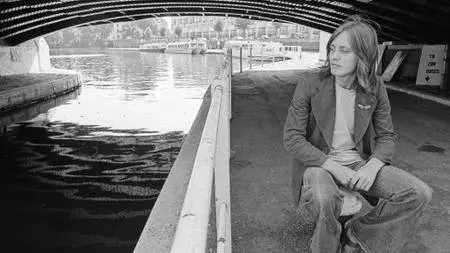 Tracklist:
01. Ballad Of Big Sally (05:44)
02. Blowin' (03:27)
03. You Can Leave Your Hat On (04:04)
04. Stonechaser (05:33)
05. Reason To Change (03:05)
06. Woman Across The Water (04:13)
07. In A Circle (05:33)
08. Trouble In The Mind (04:08)
09. Me And Crystal Eye (04:13)
10. In Me Tonight (04:36)
11. Can't Get Next To You (07:00)
12. What The Hell (04:57)
13. I'm On A Winner With You (03:20)
14. Deeper In Love (02:58)
15. Lonely Avenue (03:37)
16. If You Change Your Mind (03:17)
17. Jump Mama (04:02)
18. All Night Long (03:33)
Exact Audio Copy V0.99 prebeta 4 from 23. January 2008

Отчёт EAC об извлечении, выполненном 22. февраля 2012, 18:51

Jess Roden / The Best Of (Lemon, 2009)

Дисковод: HL-DT-STDVDRAM GH20LS10 Adapter: 3 ID: 1

Режим чтения : Достоверность
Использование точного потока : Да
Отключение кэша аудио : Да
Использование указателей C2 : Нет

Коррекция смещения при чтении : 667
Способность читать области Lead-in и Lead-out : Нет
Заполнение пропущенных сэмплов тишиной : Да
Удаление блоков с тишиной в начале и конце : Нет
При вычислениях CRC использовались нулевые сэмплы : Да
Интерфейс : Встроенный Win32-интерфейс для Win NT/2000

Выходной формат : Внутренние WAV-операции
Формат сэмплов : 44.100 Гц; 16 бит; стерео


TOC извлечённого CD

Трек | Старт | Длительность | Начальный сектор | Конечный сектор
––––––––––––––––––––––––––––––––––-
1 | 0:00.00 | 5:44.26 | 0 | 25825
2 | 5:44.26 | 3:27.47 | 25826 | 41397
3 | 9:11.73 | 4:04.45 | 41398 | 59742
4 | 13:16.43 | 5:33.64 | 59743 | 84781
5 | 18:50.32 | 3:05.11 | 84782 | 98667
6 | 21:55.43 | 4:13.24 | 98668 | 117666
7 | 26:08.67 | 5:33.50 | 117667 | 142691
8 | 31:42.42 | 4:08.02 | 142692 | 161293
9 | 35:50.44 | 4:13.59 | 161294 | 180327
10 | 40:04.28 | 4:36.62 | 180328 | 201089
11 | 44:41.15 | 7:00.03 | 201090 | 232592
12 | 51:41.18 | 4:57.12 | 232593 | 254879
13 | 56:38.30 | 3:20.15 | 254880 | 269894
14 | 59:58.45 | 2:58.42 | 269895 | 283286
15 | 62:57.12 | 3:37.43 | 283287 | 299604
16 | 66:34.55 | 3:17.52 | 299605 | 314431
17 | 69:52.32 | 4:02.21 | 314432 | 332602
18 | 73:54.53 | 3:33.74 | 332603 | 348651


Характеристики диапазона извлечения и сообщения об ошибках

Выбранный диапазон

Имя файла D:\Lossless\Jess Roden - The Best Of - 2009\Jess Roden - The Best Of (Lemon, 2009).wav

Пиковый уровень 100.0 %
Качество диапазона 100.0 %
CRC теста 32B02A3A
CRC копии 32B02A3A
Копирование… OK

Ошибок не произошло


AccurateRip: сводка

Трек 1 нет в базе данных
Трек 2 нет в базе данных
Трек 3 нет в базе данных
Трек 4 нет в базе данных
Трек 5 нет в базе данных
Трек 6 нет в базе данных
Трек 7 нет в базе данных
Трек 8 нет в базе данных
Трек 9 нет в базе данных
Трек 10 нет в базе данных
Трек 11 нет в базе данных
Трек 12 нет в базе данных
Трек 13 нет в базе данных
Трек 14 нет в базе данных
Трек 15 нет в базе данных
Трек 16 нет в базе данных
Трек 17 нет в базе данных
Трек 18 нет в базе данных

Ни одного трека нет в базе AccurateRip

Конец отчёта
[CUETools log; Date: 17.03.2017 18:57:46; Version: 2.1.4]
[CTDB TOCID: dEHLEux.0l_N8MIKtIEsjJq1mPw-] found.
Track | CTDB Status
1 | (2/2) Accurately ripped
2 | (2/2) Accurately ripped
3 | (2/2) Accurately ripped
4 | (2/2) Accurately ripped
5 | (2/2) Accurately ripped
6 | (2/2) Accurately ripped
7 | (2/2) Accurately ripped
8 | (2/2) Accurately ripped
9 | (2/2) Accurately ripped
10 | (2/2) Accurately ripped
11 | (2/2) Accurately ripped
12 | (2/2) Accurately ripped
13 | (2/2) Accurately ripped
14 | (2/2) Accurately ripped
15 | (2/2) Accurately ripped
16 | (2/2) Accurately ripped
17 | (2/2) Accurately ripped
18 | (2/2) Accurately ripped
[AccurateRip ID: 0034a25b-02ba056b-fa122812] found.
Track [ CRC | V2 ] Status
01 [3f095a96|cbce34f6] (0+4/4) Accurately ripped
02 [a7124f7f|0f09d672] (0+3/3) Accurately ripped
03 [aebce089|d0bc223c] (0+4/4) Accurately ripped
04 [4d9f687b|777791f5] (0+3/3) Accurately ripped
05 [f8663cfd|a71001bd] (0+4/4) Accurately ripped
06 [f223da9e|1e99def6] (0+3/3) Accurately ripped
07 [a313fd68|47d683b5] (0+3/3) Accurately ripped
08 [06764321|131e42ff] (0+4/4) Accurately ripped
09 [818d4f64|a6e700ee] (0+3/3) Accurately ripped
10 [a063d331|89919a94] (0+3/3) Accurately ripped
11 [1c8cc45a|36ac5f86] (0+3/3) Accurately ripped
12 [acbe5f62|571f863c] (0+3/3) Accurately ripped
13 [9bace8b6|6a15ebb1] (0+4/4) Accurately ripped
14 [ac87565a|828bbd2a] (0+3/3) Accurately ripped
15 [f33738a5|1d2e37b1] (0+4/4) Accurately ripped
16 [f6c4ff58|6ed40fac] (0+3/3) Accurately ripped
17 [0377a044|a02d87f4] (0+4/4) Accurately ripped
18 [060c4679|5615ac9f] (0+3/3) Accurately ripped

Track Peak [ CRC32 ] [W/O NULL] [ LOG ]
– 100,0 [32B02A3A] [E2CE5F3F] CRC32
01 100,0 [0D576F25] [05A60CF8]
02 99,9 [54038C8F] [A594DD60]
03 99,9 [F1B29C22] [820BED69]
04 100,0 [18E37C68] [5569AB4C]
05 99,9 [5F2206F3] [3C08C441]
06 99,9 [D4B61A2B] [09D32BEB]
07 99,9 [E93E04A4] [6325EED6]
08 100,0 [0A1EF66D] [972EA0AD]
09 100,0 [359D70EB] [228EA9CA]
10 99,9 [D70755C3] [A474C141]
11 99,9 [2377748B] [5008215D]
12 99,9 [2EF2CF8D] [A463462D]
13 99,9 [CA73DEF2] [F73950CC]
14 100,0 [E0EDDA49] [CE4A8949]
15 99,9 [2C45DCC2] [4E84C01E]
16 99,9 [657F8CFC] [6C6FE1B8]
17 99,9 [7E93BA6C] [CFF09DC7]
18 99,9 [87254D02] [81732B19]
foobar2000 1.2 / Dynamic Range Meter 1.1.1
log date: 2017-03-17 20:40:15

––––––––––––––––––––––––––––––––––––––––
Analyzed: Jess Roden / The Best Of (Lemon, 2009)
––––––––––––––––––––––––––––––––––––––––

DR Peak RMS Duration Track
––––––––––––––––––––––––––––––––––––––––
DR12 0.00 dB -13.55 dB 5:44 01-Ballad Of Big Sally
DR12 0.00 dB -13.52 dB 3:28 02-Blowin'
DR12 0.00 dB -13.47 dB 4:05 03-You Can Leave Your Hat On
DR12 0.00 dB -14.35 dB 5:34 04-Stonechaser
DR13 0.00 dB -14.27 dB 3:05 05-Reason To Change
DR11 0.00 dB -12.97 dB 4:13 06-Woman Across The Water
DR11 0.00 dB -13.68 dB 5:34 07-In A Circle
DR12 0.00 dB -14.07 dB 4:08 08-Trouble In The Mind
DR11 0.00 dB -13.07 dB 4:14 09-Me And Crystal Eye
DR10 0.00 dB -13.15 dB 4:37 10-In Me Tonight
DR11 0.00 dB -13.82 dB 7:00 11-Can't Get Next To You
DR12 0.00 dB -14.17 dB 4:57 12-What The Hell
DR11 0.00 dB -12.98 dB 3:20 13-I'm On A Winner With You
DR11 0.00 dB -12.80 dB 2:59 14-Deeper In Love
DR11 0.00 dB -13.57 dB 3:38 15-Lonely Avenue
DR10 0.00 dB -11.96 dB 3:18 16-If You Change Your Mind
DR12 0.00 dB -13.75 dB 4:02 17-Jump Mama
DR11 0.00 dB -12.71 dB 3:34 18-All Night Long
––––––––––––––––––––––––––––––––––––––––

Number of tracks: 18
Official DR value: DR11

Samplerate: 44100 Hz
Channels: 2
Bits per sample: 16