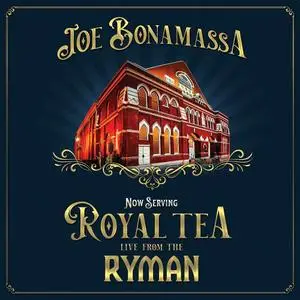 Muse - Drones World Tour 2018 (2020))
TS: MPEG4 (H264) 1280x720, 50fps | Dolby AC3 48000Hz, 2ch, 448kbps
Alternative Rock | 01:25:19 | ~ 8.31 Gb
'Now Serving: Royal Tea - Live From The Ryman' is an incredible live concert, Bonamassa's final show of 2020, at the legendary Ryman Auditorium in Nashville, Tennessee. The special show includes tracks from his critically acclaimed 2020 album, 'Royal Tea'.
Joe Bonamassa - Now Serving: Royal Tea Live From The Ryman (2021):
Tracklist:
Intro With Jeff Daniels
When One Door Opens
Royal Tea
High Class Girl
Lookout Man!
Why Does It Take So Long To Say Goodbye
A Conversation With Alice
I Didn't Think She Would Do it
Beyond The Silence
Lonely Boy
Cradle Rock
Walk In My Shadows
A New Day Yesterday/ Starship Trooper - Wurm
Credits
Audience Members
Disc Label: Joe Bonamassa - Now Serving
Disc Size: 22,412,777,753 bytes
Protection: AACS
BDInfo: 0.7.5.5
Notes:
BDINFO HOME:
Cinema Squid (old)
http://www.cinemasquid.com/blu-ray/tools/bdinfo
UniqProject GitHub (new)
https://github.com/UniqProject/BDInfo
INCLUDES FORUMS REPORT FOR:
AVS Forum Blu-ray Audio and Video Specifications Thread
http://www.avsforum.com/avs-vb/showthread.php?t=1155731
WARNING: Report is incomplete because: Scan has not been run.
********************
PLAYLIST: 00001.MPLS
********************
<–- BEGIN FORUMS PASTE –->

                                                                                                                Total   Video                                             
Title                                                           Codec   Length  Movie Size      Disc Size       Bitrate Bitrate Main Audio Track                          Secondary Audio Track
-----                                                           ------  ------- --------------  --------------  ------- ------- ------------------                        ---------------------
00001.MPLS                                                      AVC     1:35:20 0               22,412,777,753  0.00    0.00    LPCM 2.0 2304Kbps (48kHz/24-bit)          DD AC3 5.1 448Kbps



DISC INFO:

Disc Label:     Joe Bonamassa - Now Serving
Disc Size:      22,412,777,753 bytes
Protection:     AACS
BDInfo:         0.7.5.5

PLAYLIST REPORT:

Name:                   00001.MPLS
Length:                 1:35:20.381 (h:m:s.ms)
Size:                   0 bytes
Total Bitrate:          0.00 Mbps

VIDEO:

Codec                   Bitrate             Description     
-----                   -------             -----------     
MPEG-4 AVC Video        0 kbps              1080p / 23.976 fps / 16:9 / High Profile 4.1

AUDIO:

Codec                           Language        Bitrate         Description     
-----                           --------        -------         -----------     
LPCM Audio                      English         2304 kbps       2.0 / 48 kHz /  2304 kbps / 24-bit
Dolby Digital Audio             English         448 kbps        5.1 / 48 kHz /   448 kbps / DN -31dB
DTS-HD Master Audio             English         0 kbps          5.1 / 48 kHz / 24-bit (DTS Core: 5.1 / 48 kHz /  1509 kbps / 24-bit)

FILES:

Name            Time In         Length          Size            Total Bitrate   
----            -------         ------          ----            -------------   
00000.M2TS      0:00:00.000     1:35:20.381     0               0               

CHAPTERS:

Number          Time In         Length          Avg Video Rate  Max 1-Sec Rate  Max 1-Sec Time  Max 5-Sec Rate  Max 5-Sec Time  Max 10Sec Rate  Max 10Sec Time  Avg Frame Size  Max Frame Size  Max Frame Time  
------          -------         ------          --------------  --------------  --------------  --------------  --------------  --------------  --------------  --------------  --------------  --------------  
1               0:00:00.000     0:00:01.001     0 kbps          0 kbps          00:00:00.000    0 kbps          00:00:00.000    0 kbps          00:00:00.000    0 bytes         0 bytes         00:00:00.000    
2               0:00:01.001     0:04:21.094     0 kbps          0 kbps          00:00:00.000    0 kbps          00:00:00.000    0 kbps          00:00:00.000    0 bytes         0 bytes         00:00:00.000    
3               0:04:22.095     0:07:55.558     0 kbps          0 kbps          00:00:00.000    0 kbps          00:00:00.000    0 kbps          00:00:00.000    0 bytes         0 bytes         00:00:00.000    
4               0:12:17.653     0:04:41.364     0 kbps          0 kbps          00:00:00.000    0 kbps          00:00:00.000    0 kbps          00:00:00.000    0 bytes         0 bytes         00:00:00.000    
5               0:16:59.018     0:05:46.345     0 kbps          0 kbps          00:00:00.000    0 kbps          00:00:00.000    0 kbps          00:00:00.000    0 bytes         0 bytes         00:00:00.000    
6               0:22:45.363     0:06:55.081     0 kbps          0 kbps          00:00:00.000    0 kbps          00:00:00.000    0 kbps          00:00:00.000    0 bytes         0 bytes         00:00:00.000    
7               0:29:40.445     0:09:37.577     0 kbps          0 kbps          00:00:00.000    0 kbps          00:00:00.000    0 kbps          00:00:00.000    0 bytes         0 bytes         00:00:00.000    
8               0:39:18.022     0:07:38.791     0 kbps          0 kbps          00:00:00.000    0 kbps          00:00:00.000    0 kbps          00:00:00.000    0 bytes         0 bytes         00:00:00.000    
9               0:46:56.814     0:04:38.111     0 kbps          0 kbps          00:00:00.000    0 kbps          00:00:00.000    0 kbps          00:00:00.000    0 bytes         0 bytes         00:00:00.000    
10              0:51:34.925     0:07:10.930     0 kbps          0 kbps          00:00:00.000    0 kbps          00:00:00.000    0 kbps          00:00:00.000    0 bytes         0 bytes         00:00:00.000    
11              0:58:45.855     0:06:34.394     0 kbps          0 kbps          00:00:00.000    0 kbps          00:00:00.000    0 kbps          00:00:00.000    0 bytes         0 bytes         00:00:00.000    
12              1:05:20.249     0:05:17.984     0 kbps          0 kbps          00:00:00.000    0 kbps          00:00:00.000    0 kbps          00:00:00.000    0 bytes         0 bytes         00:00:00.000    
13              1:10:38.234     0:04:32.689     0 kbps          0 kbps          00:00:00.000    0 kbps          00:00:00.000    0 kbps          00:00:00.000    0 bytes         0 bytes         00:00:00.000    
14              1:15:10.923     0:08:44.941     0 kbps          0 kbps          00:00:00.000    0 kbps          00:00:00.000    0 kbps          00:00:00.000    0 bytes         0 bytes         00:00:00.000    
15              1:23:55.864     0:02:18.388     0 kbps          0 kbps          00:00:00.000    0 kbps          00:00:00.000    0 kbps          00:00:00.000    0 bytes         0 bytes         00:00:00.000    
16              1:26:14.252     0:09:06.128     0 kbps          0 kbps          00:00:00.000    0 kbps          00:00:00.000    0 kbps          00:00:00.000    0 bytes         0 bytes         00:00:00.000    

STREAM DIAGNOSTICS:

File            PID             Type            Codec           Language                Seconds                 Bitrate                 Bytes           Packets         
----            ---             ----            -----           --------                --------------          --------------          -------------   -----           
00000.M2TS      4113 (0x1011)   0x1B            AVC                                     0                       0                       0               0               
00000.M2TS      4352 (0x1100)   0x80            LPCM            eng (English)           0                       0                       0               0               
00000.M2TS      4353 (0x1101)   0x81            AC3             eng (English)           0                       0                       0               0               
00000.M2TS      4354 (0x1102)   0x86            DTS-HD MA       eng (English)           0                       0                       0               0               


<–– END FORUMS PASTE ––>
QUICK SUMMARY:
Disc Label: Joe Bonamassa - Now Serving
Disc Size: 22,412,777,753 bytes
Protection: AACS
Playlist: 00001.MPLS
Size: 0 bytes
Length: 1:35:20.381
Total Bitrate: 0.00 Mbps
Video: MPEG-4 AVC Video / 0 kbps / 1080p / 23.976 fps / 16:9 / High Profile 4.1
Audio: English / LPCM Audio / 2.0 / 48 kHz / 2304 kbps / 24-bit
Audio: English / Dolby Digital Audio / 5.1 / 48 kHz / 448 kbps / DN -31dB
Audio: English / DTS-HD Master Audio / 5.1 / 48 kHz / 24-bit (DTS Core: 5.1 / 48 kHz / 1509 kbps / 24-bit)
********************
PLAYLIST: 00002.MPLS
********************
<–- BEGIN FORUMS PASTE –->

                                                                                                                Total   Video                                             
Title                                                           Codec   Length  Movie Size      Disc Size       Bitrate Bitrate Main Audio Track                          Secondary Audio Track
-----                                                           ------  ------- --------------  --------------  ------- ------- ------------------                        ---------------------
00002.MPLS                                                      AVC     0:04:00 0               22,412,777,753  0.00    0.00    LPCM 2.0 2304Kbps (48kHz/24-bit)          LPCM 2.0 2304Kbps (48kHz/24-bit)



DISC INFO:

Disc Label:     Joe Bonamassa - Now Serving
Disc Size:      22,412,777,753 bytes
Protection:     AACS
BDInfo:         0.7.5.5

PLAYLIST REPORT:

Name:                   00002.MPLS
Length:                 0:04:00.240 (h:m:s.ms)
Size:                   0 bytes
Total Bitrate:          0.00 Mbps

VIDEO:

Codec                   Bitrate             Description     
-----                   -------             -----------     
MPEG-4 AVC Video        0 kbps              1080p / 23.976 fps / 16:9 / High Profile 4.1

AUDIO:

Codec                           Language        Bitrate         Description     
-----                           --------        -------         -----------     
LPCM Audio                      English         2304 kbps       2.0 / 48 kHz /  2304 kbps / 24-bit
LPCM Audio                      English         2304 kbps       2.0 / 48 kHz /  2304 kbps / 24-bit
LPCM Audio                      English         2304 kbps       2.0 / 48 kHz /  2304 kbps / 24-bit

FILES:

Name            Time In         Length          Size            Total Bitrate   
----            -------         ------          ----            -------------   
00003.M2TS      0:00:00.000     0:04:00.240     0               0               

CHAPTERS:

Number          Time In         Length          Avg Video Rate  Max 1-Sec Rate  Max 1-Sec Time  Max 5-Sec Rate  Max 5-Sec Time  Max 10Sec Rate  Max 10Sec Time  Avg Frame Size  Max Frame Size  Max Frame Time  
------          -------         ------          --------------  --------------  --------------  --------------  --------------  --------------  --------------  --------------  --------------  --------------  
1               0:00:00.000     0:04:00.240     0 kbps          0 kbps          00:00:00.000    0 kbps          00:00:00.000    0 kbps          00:00:00.000    0 bytes         0 bytes         00:00:00.000    

STREAM DIAGNOSTICS:

File            PID             Type            Codec           Language                Seconds                 Bitrate                 Bytes           Packets         
----            ---             ----            -----           --------                --------------          --------------          -------------   -----           
00003.M2TS      4113 (0x1011)   0x1B            AVC                                     0             			  		  		  	 			   		  	   		  		  		 		   	 			   			  	  			     	 			   		 		   			  				           0                       0               0               
00003.M2TS      4352 (0x1100)   0x80            LPCM            eng (English)           0                       0                       0               0               
00003.M2TS      4353 (0x1101)   0x80            LPCM            eng (English)           0                       0                       0               0               
00003.M2TS      4354 (0x1102)   0x80            LPCM            eng (English)           0                       0                       0               0               


<–– END FORUMS PASTE ––>
QUICK SUMMARY:
Disc Label: Joe Bonamassa - Now Serving
Disc Size: 22,412,777,753 bytes
Protection: AACS
Playlist: 00002.MPLS
Size: 0 bytes
Length: 0:04:00.240
Total Bitrate: 0.00 Mbps
Video: MPEG-4 AVC Video / 0 kbps / 1080p / 23.976 fps / 16:9 / High Profile 4.1
Audio: English / LPCM Audio / 2.0 / 48 kHz / 2304 kbps / 24-bit
Audio: English / LPCM Audio / 2.0 / 48 kHz / 2304 kbps / 24-bit
Audio: English / LPCM Audio / 2.0 / 48 kHz / 2304 kbps / 24-bit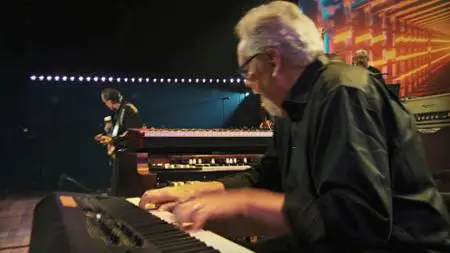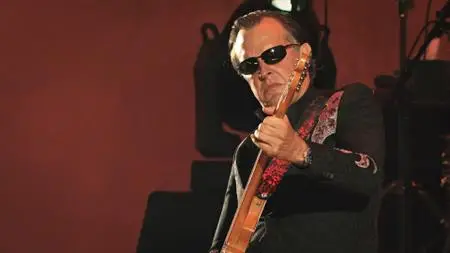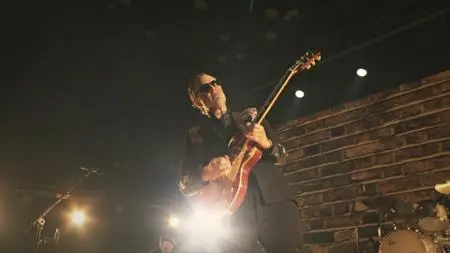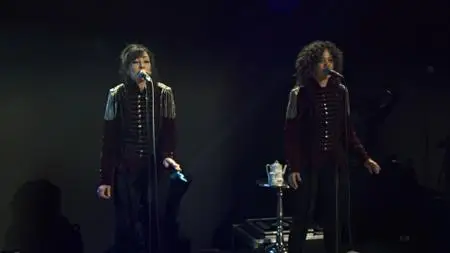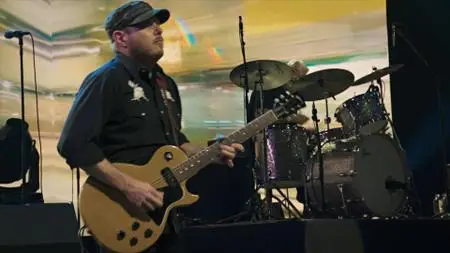 All thanks go to the original releaser
Joe Bonamassa
in my Blog
Download Joe Bonamassa - Now Serving: Royal Tea Live From The Ryman (2021):