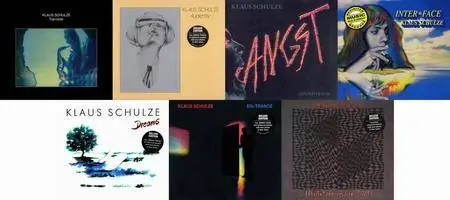 Klaus Schulze - 7 Albums (1981-1990) [Deluxe Editions 2005-2006]
EAC Rip | FLAC (image+.cue+log) - 3,98 GB | Covers - 346 MB
Genre: Electronic, Berlin School | RAR 3% Rec. | Label: SPV/Revisited Records
Klaus Schulze, one of the most illustrious exponents of the kraut-electronic musical current, was born on the 4th of August 1947, right in Berlin, the heart of the entire action. He has also used the alias Richard Wahnfried. He was briefly a member of the electronic band Tangerine Dream as well as cofounding Ash Ra Tempel before a pioneering and prolific solo career of 40+ albums (totalling 110+ CDs) in 30+ years.
In 1969, Klaus Schulze was the drummer of one of the early incarnations of Tangerine Dream for their debut album Electronic Meditation. In 1970 he left this group to form Ash Ra Tempel with Manuel Göttsching. In 1971, he chose again to leave a newly-formed group after only one album, this time to mount a solo career.
In 1972, Schulze released his debut album Irrlicht with organ and a recording of an orchestra filtered almost beyond recognition. Despite the lack of synthesizers, this proto-ambient work is regarded as a milestone in electronic music. The follow up, Cyborg, was similar but added the EMS Synthi A synthesizer. Some highlights of his early career are Moondawn (1976), Mirage (1977) and Dune (1979). He often took aspects of German culture and history as a starting point in his compositions, particularly on his album "X" (the title signifying it was his tenth album) in 1978 which was subtitled 'Six Musical Biographies,' including such notables as Ludwig II of Bavaria, Friedrich Nietzsche, and Wilhelm Friedemann Bach. His use of the pseudonym Richard Wahnfried indicates his interest in Richard Wagner, which also informs other albums of his music, notably Timewind.
Throughout the 1970s he worked mostly in an improvised musical style similar to the above-mentioned Tangerine Dream, albeit with lighter sequencer lines and a more introspective, cosmic edge to pieces that also tended to develop more gradually and were of a longer duration, sometimes in excess of 30 minutes.
Klaus Schulze had a more eclectic sound than other electronic artists of the time. Often he would make use of non-electronic sounds such as acoustic guitar and a male operatic voice in Blackdance, or a cello in Dune and Trancefer. Schulze developed a Minimoog technique that sounds uncannily like an electric guitar, which is quite impressive in concert.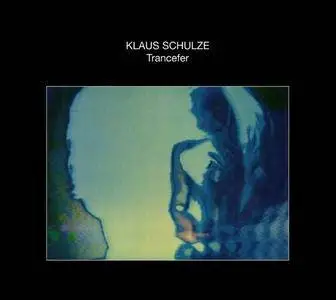 Klaus Schulze - Trancefer (1981) [Deluxe Edition 2006]
EAC Rip | FLAC (image+.cue+log) - 502 MB | Covers - 22 MB
Genre: Electronic, Berlin School | RAR 3% Rec. | Label: SPV/Revisited Records (SPV 305502 CD)
Tracklist:
01. A Few Minutes After Trancefer
02. Silent Running
03. A Few Minutes After Trancefer (version 33 Halfspeed, Bonus track)
04. Silent Running (Version 45, Bonus track)
Total time:
01:15:03
Exact Audio Copy V0.99 prebeta 4 from 23. January 2008

Отчёт EAC об извлечении, выполненном 7. июля 2011, 19:00

Klaus Schulze / Trancefer [SPV 305502 CD · REV 071]

Дисковод: TSSTcorpCD/DVDW SH-S183A Adapter: 4 ID: 1

Режим чтения : Достоверность
Использование точного потока : Да
Отключение кэша аудио : Да
Использование указателей C2 : Нет

Коррекция смещения при чтении : 6
Способность читать области Lead-in и Lead-out : Нет
Заполнение пропущенных сэмплов тишиной : Да
Удаление блоков с тишиной в начале и конце : Нет
При вычислениях CRC использовались нулевые сэмплы : Да
Интерфейс : Встроенный Win32-интерфейс для Win NT/2000

Выходной формат : Внутренние WAV-операции
Формат сэмплов : 44.100 Гц; 16 бит; стерео


TOC извлечённого CD

Трек | Старт | Длительность | Начальный сектор | Конечный сектор
––––––––––––––––––––––––––––––––––-
1 | 0:00.00 | 18:22.59 | 0 | 82708
2 | 18:22.59 | 19:09.05 | 82709 | 168888
3 | 37:31.64 | 18:24.20 | 168889 | 251708
4 | 55:56.09 | 19:07.04 | 251709 | 337737


Характеристики диапазона извлечения и сообщения об ошибках

Выбранный диапазон

Имя файла D:\TEMP\Klaus Schulze - 1981 - Trancefer [SPV 305502 CD · REV 071].wav

Пиковый уровень 95.8 %
Качество диапазона 100.0 %
CRC теста 07ABBD29
CRC копии 07ABBD29
Копирование… OK

Ошибок не произошло


AccurateRip: сводка

Трек 1 точное извлечение (доверие 8) [EF013AE8]
Трек 2 точное извлечение (доверие 8) [EA734B0C]
Трек 3 точное извлечение (доверие 8) [D8D0BE0D]
Трек 4 точное извлечение (доверие 8) [2399397A]

Все треки извлечены точно

Конец отчёта
[CUETools log; Date: 26.09.2017 15:01:09; Version: 2.1.4]
[CTDB TOCID: EhUpvUe4iw21RATs9S6YxDEqgn8-] found.
Track | CTDB Status
1 | (19/20) Accurately ripped
2 | (19/20) Accurately ripped
3 | (19/20) Accurately ripped
4 | (19/20) Accurately ripped
[AccurateRip ID: 000cd555-003362bc-27119704] found.
Track [ CRC | V2 ] Status
01 [ef013ae8|406d0fd2] (13+18/35) Accurately ripped
02 [ea734b0c|2d8b10ae] (13+18/34) Accurately ripped
03 [d8d0be0d|4e3359b6] (13+17/33) Accurately ripped
04 [2399397a|9832f56d] (13+17/34) Accurately ripped
Offsetted by 6:
01 [c7f0dba0] (00/35) No match (V2 was not tested)
02 [ef6aaab2] (00/34) No match (V2 was not tested)
03 [d4ae1e55] (00/33) No match (V2 was not tested)
04 [22473006] (00/34) No match (V2 was not tested)

Track Peak [ CRC32 ] [W/O NULL] [ LOG ]
– 95,8 [07ABBD29] [7B08E551] CRC32
01 95,8 [A1D5B7E7] [C639A5BA]
02 91,1 [C3301B4C] [A4EB81FA]
03 94,8 [3D4125DC] [A183CE04]
04 87,6 [F9BCA596] [03A86D32]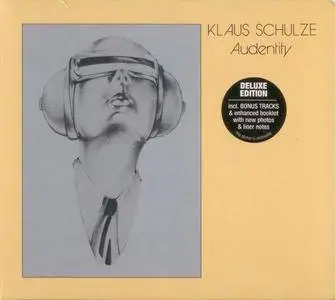 Klaus Schulze - Audentity (1983) [Deluxe Edition 2005]
EAC Rip | FLAC (image+.cue+log) - 1 GB | Covers - 49 MB
Genre: Electronic, Berlin School | RAR 3% Rec. | Label: SPV/Revisited Records (SPV 089-304132 DCD)
CD 1 Tracklist:
01. Cellistica
02. Spielglocken
03. Sebastian im Traum
Total time:
01:14:29
CD 2 Tracklist:
01. Tango-Saty
02. Amourage
03. Opheylissem
04. Gem (Bonus track)
05. Tiptoe on the Misty Mountain Tops (Bonus track)
06. Sink or Swim (Bonus track)
07. At the Angle of an Angel (Bonus track)
08. Of White Nights (Bonus track)
Total time:
01:19:48
Exact Audio Copy V0.99 prebeta 4 from 23. January 2008

Отчёт EAC об извлечении, выполненном 12. апреля 2008, 19:53

Klaus Schulze / Audentity Deluxe Edition CD 1

Дисковод: LITE-ON DVDRW SHW-16H5S Adapter: 1 ID: 0

Режим чтения : Достоверность
Использование точного потока : Да
Отключение кэша аудио : Да
Использование указателей C2 : Нет

Коррекция смещения при чтении : 6
Способность читать области Lead-in и Lead-out : Нет
Заполнение пропущенных сэмплов тишиной : Да
Удаление блоков с тишиной в начале и конце : Нет
При вычислениях CRC использовались нулевые сэмплы : Да
Интерфейс : Встроенный Win32-интерфейс для Win NT/2000

Выходной формат : Внутренние WAV-операции
Формат сэмплов : 44.100 Гц; 16 бит; стерео


TOC извлечённого CD

Трек | Старт | Длительность | Начальный сектор | Конечный сектор
––––––––––––––––––––––––––––––––––-
1 | 0:00.00 | 24:35.62 | 0 | 110686
2 | 24:35.62 | 21:32.12 | 110687 | 207598
3 | 46:07.74 | 28:21.38 | 207599 | 335211


Характеристики диапазона извлечения и сообщения об ошибках

Выбранный диапазон

Имя файла E:\Klaus Schulze - Audentity Deluxe Edition CD 1.wav

Пиковый уровень 81.2 %
Качество диапазона 100.0 %
CRC теста 2741AF56
CRC копии 2741AF56
Копирование… OK

Ошибок не произошло


AccurateRip: сводка

Трек 1 точное извлечение (доверие 3) [FD4AC1FB]
Трек 2 точное извлечение (доверие 3) [439F5CE8]
Трек 3 точное извлечение (доверие 3) [5DA661B7]

Все треки извлечены точно

Конец отчёта
[CUETools log; Date: 26.09.2017 14:57:57; Version: 2.1.4]
[CTDB TOCID: uPTf5jsj3zvm5Sgrlt60HGHbbE0-] found.
Track | CTDB Status
1 | (20/20) Accurately ripped
2 | (20/20) Accurately ripped
3 | (20/20) Accurately ripped
[AccurateRip ID: 0009f8ba-0021573c-2d117503] found.
Track [ CRC | V2 ] Status
01 [fd4ac1fb|132bfb6f] (20+19/39) Accurately ripped
02 [439f5ce8|7ea1cc5d] (20+19/39) Accurately ripped
03 [5da661b7|cd7bd03c] (20+19/39) Accurately ripped
Offsetted by -30:
01 [6fc30513] (00/39) No match (V2 was not tested)
02 [d796ae56] (00/39) No match (V2 was not tested)
03 [4b272e9b] (00/39) No match (V2 was not tested)
Offsetted by -24:
01 [58de2adb] (00/39) No match (V2 was not tested)
02 [b9fed140] (00/39) No match (V2 was not tested)
03 [820d6c07] (00/39) No match (V2 was not tested)

Track Peak [ CRC32 ] [W/O NULL] [ LOG ]
– 81,2 [2741AF56] [D8F8ED41] CRC32
01 75,8 [62E1EAD6] [B463019E]
02 81,2 [6DFF6709] [A4AB11B4]
03 75,8 [6A4796C0] [B223DB40]
Exact Audio Copy V0.99 prebeta 4 from 23. January 2008

Отчёт EAC об извлечении, выполненном 12. апреля 2008, 21:07

Klaus Schulze / Audentity Deluxe Edition CD 2

Дисковод: LITE-ON DVDRW SHW-16H5S Adapter: 1 ID: 0

Режим чтения : Достоверность
Использование точного потока : Да
Отключение кэша аудио : Да
Использование указателей C2 : Нет

Коррекция смещения при чтении : 6
Способность читать области Lead-in и Lead-out : Нет
Заполнение пропущенных сэмплов тишиной : Да
Удаление блоков с тишиной в начале и конце : Нет
При вычислениях CRC использовались нулевые сэмплы : Да
Интерфейс : Встроенный Win32-интерфейс для Win NT/2000

Выходной формат : Внутренние WAV-операции
Формат сэмплов : 44.100 Гц; 16 бит; стерео


TOC извлечённого CD

Трек | Старт | Длительность | Начальный сектор | Конечный сектор
––––––––––––––––––––––––––––––––––-
1 | 0:00.00 | 5:47.60 | 0 | 26084
2 | 5:47.60 | 10:37.08 | 26085 | 73867
3 | 16:24.68 | 5:11.52 | 73868 | 97244
4 | 21:36.45 | 11:41.08 | 97245 | 149827
5 | 33:17.53 | 14:43.36 | 149828 | 216088
6 | 48:01.14 | 10:01.11 | 216089 | 261174
7 | 58:02.25 | 15:44.25 | 261175 | 331999
8 | 73:46.50 | 6:00.72 | 332000 | 359071


Характеристики диапазона извлечения и сообщения об ошибках

Выбранный диапазон

Имя файла E:\Klaus Schulze - Audentity Deluxe Edition CD 2.wav

Пиковый уровень 95.5 %
Качество диапазона 100.0 %
CRC теста 23B7233B
CRC копии 23B7233B
Копирование… OK

Ошибок не произошло


AccurateRip: сводка

Трек 1 точное извлечение (доверие 3) [C13986F0]
Трек 2 точное извлечение (доверие 3) [1348355A]
Трек 3 точное извлечение (доверие 3) [B6D423A2]
Трек 4 точное извлечение (доверие 3) [A792EF87]
Трек 5 точное извлечение (доверие 3) [1DF7381A]
Трек 6 точное извлечение (доверие 3) [DF04FA24]
Трек 7 точное извлечение (доверие 3) [B543CA26]
Трек 8 точное извлечение (доверие 3) [5F9A1A42]

Все треки извлечены точно

Конец отчёта
[CUETools log; Date: 26.09.2017 14:58:28; Version: 2.1.4]
[CTDB TOCID: bDz6.7K6Qmg66APjuXyTXxB9t.Y-] found.
Track | CTDB Status
1 | (18/18) Accurately ripped
2 | (18/18) Accurately ripped
3 | (18/18) Accurately ripped
4 | (18/18) Accurately ripped
5 | (18/18) Accurately ripped
6 | (18/18) Accurately ripped
7 | (17/18) Accurately ripped
8 | (18/18) Accurately ripped
[AccurateRip ID: 00171f62-009f0fee-9312b308] found.
Track [ CRC | V2 ] Status
01 [c13986f0|9cd57fea] (20+19/39) Accurately ripped
02 [1348355a|817b94d9] (18+19/37) Accurately ripped
03 [b6d423a2|9c3194d4] (19+19/38) Accurately ripped
04 [a792ef87|eef2971c] (20+18/38) Accurately ripped
05 [1df7381a|69a6ba65] (20+18/38) Accurately ripped
06 [df04fa24|ec80ac3b] (20+18/38) Accurately ripped
07 [b543ca26|f810889b] (20+18/38) Accurately ripped
08 [5f9a1a42|90809096] (20+18/38) Accurately ripped
Offsetted by -24:
01 [7dc4bc7c] (00/39) No match (V2 was not tested)
02 [d1228e97] (00/37) No match (V2 was not tested)
03 [7583ed26] (00/38) No match (V2 was not tested)
04 [5f535c35] (00/38) No match (V2 was not tested)
05 [96a4db4a] (00/38) No match (V2 was not tested)
06 [eb64a26d] (00/38) No match (V2 was not tested)
07 [4a1c9337] (00/38) No match (V2 was not tested)
08 [0fc30f13] (00/38) No match (V2 was not tested)

Track Peak [ CRC32 ] [W/O NULL] [ LOG ]
– 95,5 [23B7233B] [371AAB3E] CRC32
01 95,5 [C1D80AE5] [430CAB5B]
02 80,3 [154E58A2] [4D0A74C8]
03 95,5 [E6EDC833] [492386A4]
04 93,5 [47BD13B9] [CB7BC3AA]
05 95,2 [0D588ABE] [7CDD6B59]
06 94,7 [F6C9BC74] [DEE36EEF]
07 95,3 [47BD711A] [9811232F]
08 95,1 [377395D9] [FD5C4364]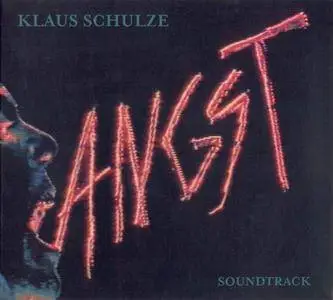 Klaus Schulze - Angst (1984) [Deluxe Edition 2005]
EAC Rip | FLAC (image+.cue+log) - 428 MB | Covers - 14 MB
Genre: Electronic, Berlin School | RAR 3% Rec. | Label: SPV/Revisited Records (SPV 304812 CD)
Tracklist:
01. Freeze
02. Pain
03. Memory
04. Surrender
05. Beyond
06. Silent Survivor (Bonus track)
Total time:
01:12:07
Exact Audio Copy V0.99 prebeta 4 from 23. January 2008

Отчёт EAC об извлечении, выполненном 25. апреля 2008, 14:04

Klaus Schulze / Angst

Дисковод: PIONEER DVD-RW DVR-212D Adapter: 4 ID: 0

Режим чтения : Достоверность
Использование точного потока : Да
Отключение кэша аудио : Да
Использование указателей C2 : Нет

Коррекция смещения при чтении : 48
Способность читать области Lead-in и Lead-out : Нет
Заполнение пропущенных сэмплов тишиной : Да
Удаление блоков с тишиной в начале и конце : Нет
При вычислениях CRC использовались нулевые сэмплы : Да
Интерфейс : Встроенный Win32-интерфейс для Win NT/2000

Выходной формат : Пользовательский кодировщик
Выбранный битрейт : 768 kBit/s
Качество : Высокий
Добавление ID3-тэга : Нет
Утилита сжатия : C:\Program Files\Exact Audio Copy\FLAC\FLAC.EXE
Дополнительные параметры : -6 -V -T "ARTIST=%a" -T "TITLE=%t" -T "ALBUM=%g" -T "DATE=%y" -T "TRACKNUMBER=%n" -T "GENRE=%m" -T "COMMENT=%e" %s -o %d


TOC извлечённого CD

Трек | Старт | Длительность | Начальный сектор | Конечный сектор
––––––––––––––––––––––––––––––––––-
1 | 0:00.00 | 6:42.20 | 0 | 30169
2 | 6:42.20 | 9:43.14 | 30170 | 73908
3 | 16:25.34 | 4:53.58 | 73909 | 95941
4 | 21:19.17 | 8:47.04 | 95942 | 135470
5 | 30:06.21 | 10:19.51 | 135471 | 181946
6 | 40:25.72 | 31:40.50 | 181947 | 324496


Характеристики диапазона извлечения и сообщения об ошибках

Выбранный диапазон

Имя файла E:\MUSIK\instrumental\K\Klaus Schulze\Klaus Schulze - Angst (Deluxe Edition)0\Klaus Schulze - Angst (Deluxe Edition).wav

Пиковый уровень 88.0 %
Качество диапазона 100.0 %
CRC теста 8D3B4FFC
CRC копии 8D3B4FFC
Копирование… OK

Ошибок не произошло


AccurateRip: сводка

Трек 1 точность не определена (достоверность 1) [A411F55D], AccurateRip вернул [D2E94F3D]
Трек 2 точность не определена (достоверность 1) [CEC9B1D2], AccurateRip вернул [2653AAE0]
Трек 3 точность не определена (достоверность 1) [0F79BB7B], AccurateRip вернул [A884560B]
Трек 4 точность не определена (достоверность 1) [ED0706BF], AccurateRip вернул [853BDC66]
Трек 5 точность не определена (достоверность 1) [1BDE9A57], AccurateRip вернул [83EC5944]
Трек 6 точность не определена (достоверность 1) [148160D2], AccurateRip вернул [610D5166]

Ни один трек не прошёл проверки на точность
В вашей базе может быть иной вариант штамповки диска

Конец отчёта
[CUETools log; Date: 26.09.2017 14:57:16; Version: 2.1.4]
[CTDB TOCID: A9IPNT_RNrSKQ0vIxUA9.jgG4YA-] found.
Track | CTDB Status
1 | (12/13) Accurately ripped
2 | (12/13) Accurately ripped
3 | (12/13) Accurately ripped
4 | (12/13) Accurately ripped
5 | (12/13) Accurately ripped
6 | (12/13) Accurately ripped
[AccurateRip ID: 000cd8d0-0047d030-4e10e606] found.
Track [ CRC | V2 ] Status
01 [a411f55d|483a47c4] (11+07/18) Accurately ripped
02 [cec9b1d2|adb9f71f] (11+07/18) Accurately ripped
03 [0f79bb7b|a8fd8c39] (11+07/18) Accurately ripped
04 [ed0706bf|8afd2904] (11+07/18) Accurately ripped
05 [1bde9a57|14c2d4a5] (11+07/18) Accurately ripped
06 [148160d2|9d025aac] (11+06/17) Accurately ripped

Track Peak [ CRC32 ] [W/O NULL] [ LOG ]
– 88,0 [8D3B4FFC] [A40089CB] CRC32
01 66,7 [6D8131F2] [AC8E6E2D]
02 79,5 [C86CD9F3] [6F972A0C]
03 57,6 [296C4D1A] [5C8F7BA3]
04 62,7 [C2F744E0] [1169DCD6]
05 82,1 [83C02120] [12216CF5]
06 88,0 [3D4AE6C3] [62D4DCC6]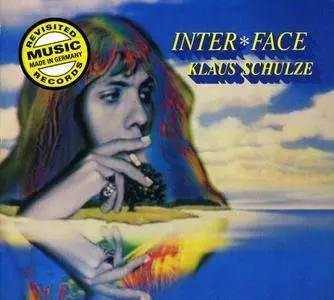 Klaus Schulze - Inter Face (1985) [Deluxe Edition 2006]
EAC Rip | FLAC (image+.cue+log) - 482 MB | Covers - 105 MB
Genre: Electronic, Berlin School | RAR 3% Rec. | Label: SPV/Revisited Records (SPV 305262 CD)
Tracklist:
01. On the Edge
02. Colours in the Darkness
03. The Beat Planante
04. Inter*Face
05. The Real Colours in the Darkness (Bonus track)
06. Nichtarische Arie (A Not So Hidden Track, Bonus track)
Total time:
01:15:18
Exact Audio Copy V0.99 prebeta 4 from 23. January 2008

EAC extraction logfile from 6. January 2009, 10:32

Klaus Schulze / Inter*Face

Used drive : TEAC CD-W540E Adapter: 1 ID: 1

Read mode : Secure
Utilize accurate stream : Yes
Defeat audio cache : Yes
Make use of C2 pointers : No

Read offset correction : 686
Overread into Lead-In and Lead-Out : No
Fill up missing offset samples with silence : Yes
Delete leading and trailing silent blocks : No
Null samples used in CRC calculations : Yes
Used interface : Native Win32 interface for Win NT & 2000

Used output format : Internal WAV Routines
Sample format : 44.100 Hz; 16 Bit; Stereo


TOC of the extracted CD

Track | Start | Length | Start sector | End sector
––––––––––––––––––––––––––––-
1 | 0:00.00 | 7:58.38 | 0 | 35887
2 | 7:58.38 | 9:13.39 | 35888 | 77401
3 | 17:12.02 | 7:24.36 | 77402 | 110737
4 | 24:36.38 | 24:51.71 | 110738 | 222633
5 | 49:28.34 | 12:02.08 | 222634 | 276791
6 | 61:30.42 | 13:47.56 | 276792 | 338872


Range status and errors

Selected range

Filename D:\EAC\Klaus Schulze - Inter Face.wav

Peak level 100.0 %
Range quality 100.0 %
Test CRC F8332D7A
Copy CRC F8332D7A
Copy OK

No errors occurred


AccurateRip summary

Track 1 accurately ripped (confidence 5) [623F887B]
Track 2 accurately ripped (confidence 5) [DCF3294F]
Track 3 accurately ripped (confidence 5) [01F10573]
Track 4 accurately ripped (confidence 5) [4083330F]
Track 5 accurately ripped (confidence 5) [C96754F1]
Track 6 accurately ripped (confidence 4) [34DE0FF9]

All tracks accurately ripped

End of status report
[CUETools log; Date: 26.09.2017 14:59:58; Version: 2.1.4]
[CTDB TOCID: wnTp0tGx06U_wZOYQWtku8GitWs-] found.
Track | CTDB Status
1 | (20/21) Accurately ripped
2 | (20/21) Accurately ripped
3 | (20/21) Accurately ripped
4 | (19/21) Accurately ripped
5 | (20/21) Accurately ripped
6 | (20/21) Accurately ripped
[AccurateRip ID: 001035b7-0059eb68-5011a606] found.
Track [ CRC | V2 ] Status
01 [623f887b|556cb694] (10+09/19) Accurately ripped
02 [dcf3294f|753728b0] (10+09/19) Accurately ripped
03 [01f10573|680ff1f0] (10+09/19) Accurately ripped
04 [4083330f|60a27cf2] (10+09/19) Accurately ripped
05 [c96754f1|31e5d379] (10+08/18) Accurately ripped
06 [34de0ff9|9e06a5c4] (09+08/17) Accurately ripped

Track Peak [ CRC32 ] [W/O NULL] [ LOG ]
– 100,0 [F8332D7A] [9D568039] CRC32
01 98,0 [3CEB76A1] [68A05242]
02 98,0 [59CD4BC8] [DF438C70]
03 100,0 [A83D64C6] [D9D20979]
04 98,0 [5ABD9C8A] [2604A08B]
05 97,4 [E13C31C2] [1F654A28]
06 97,8 [05789997] [5D45892C]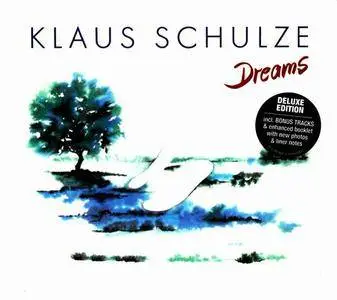 Klaus Schulze - Dreams (1986) [Deluxe Edition 2005]
EAC Rip | FLAC (image+.cue+log) - 490 MB | Covers - 55 MB
Genre: Electronic, Berlin School | RAR 3% Rec. | Label: SPV/Revisited Records (SPV 085-304052 CD)
Tracklist:
01. A Classical Move
02. Five To Four
03. Dreams
04. Flexible
05. Klaustrophony
06. Constellation Andromeda (Bonus track)
Total time:
01:19:01
Exact Audio Copy V0.99 prebeta 4 from 23. January 2008

EAC extraction logfile from 3. November 2008, 21:32

Klaus Schulze / Dreams

Used drive : PIONEER DVD-RW DVR-212D Adapter: 4 ID: 0

Read mode : Secure
Utilize accurate stream : Yes
Defeat audio cache : Yes
Make use of C2 pointers : No

Read offset correction : 48
Overread into Lead-In and Lead-Out : No
Fill up missing offset samples with silence : Yes
Delete leading and trailing silent blocks : No
Null samples used in CRC calculations : Yes
Used interface : Native Win32 interface for Win NT & 2000

Used output format : Internal WAV Routines
Sample format : 44.100 Hz; 16 Bit; Stereo


TOC of the extracted CD

Track | Start | Length | Start sector | End sector
––––––––––––––––––––––––––––-
1 | 0:00.00 | 9:31.04 | 0 | 42828
2 | 9:31.04 | 7:50.13 | 42829 | 78091
3 | 17:21.17 | 9:14.00 | 78092 | 119641
4 | 26:35.17 | 4:06.21 | 119642 | 138112
5 | 30:41.38 | 24:27.14 | 138113 | 248151
6 | 55:08.52 | 23:52.14 | 248152 | 355565


Range status and errors

Selected range

Filename D:\Klaus Schulze - Dreams\Klaus Schulze - Dreams.wav

Peak level 100.0 %
Range quality 99.9 %
Test CRC D1FF9B16
Copy CRC D1FF9B16
Copy OK

No errors occurred


AccurateRip summary

Track 1 accurately ripped (confidence 1) [10DBA654]
Track 2 accurately ripped (confidence 1) [78C4BF18]
Track 3 accurately ripped (confidence 1) [EC08417F]
Track 4 accurately ripped (confidence 1) [C5906204]
Track 5 accurately ripped (confidence 1) [EAF92E1B]
Track 6 accurately ripped (confidence 1) [1ED4FCB5]

All tracks accurately ripped

End of status report
[CUETools log; Date: 26.09.2017 14:58:55; Version: 2.1.4]
[CTDB TOCID: Lok0snWTw6HPp7E1RG3UzF2B3WA-] found.
Track | CTDB Status
1 | (10/11) Accurately ripped
2 | (10/11) Accurately ripped
3 | (10/11) Accurately ripped
4 | (10/11) Accurately ripped
5 | (10/11) Accurately ripped
6 | (10/11) Accurately ripped
[AccurateRip ID: 000efd7a-00536b3e-46128406] found.
Track [ CRC | V2 ] Status
01 [10dba654|3f37162e] (14+12/26) Accurately ripped
02 [78c4bf18|463e41a8] (14+12/26) Accurately ripped
03 [ec08417f|376be8b0] (14+12/26) Accurately ripped
04 [c5906204|2f1d99f3] (14+12/26) Accurately ripped
05 [eaf92e1b|3ea98fcd] (14+11/25) Accurately ripped
06 [1ed4fcb5|beea1a1b] (14+12/26) Accurately ripped

Track Peak [ CRC32 ] [W/O NULL] [ LOG ]
– 99,9 [D1FF9B16] [83AB0D92] CRC32
01 99,9 [AF38294A] [A3FF8E68]
02 89,1 [84BA6E56] [F858DD75]
03 93,8 [EB0F7920] [882555C5]
04 99,9 [60BE2021] [5A506B62]
05 99,9 [1BD177BD] [A51225A3]
06 99,9 [A30C6E81] [AE007732]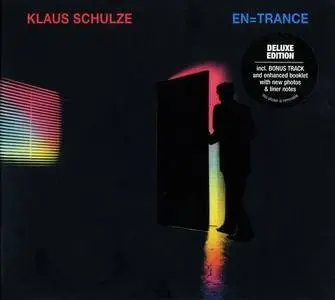 Klaus Schulze - En=Trance (1988) [Deluxe Edition 2005]
EAC Rip | FLAC (image+.cue+log) - 623 MB | Covers - 63 MB
Genre: Electronic, Berlin School | RAR 3% Rec. | Label: SPV/Revisited Records (SPV 085-304092 CD)
Tracklist:
01. En=Trance
02. Alpha Numerique
03. FM Delight
04. Velvet System
05. Elvish Sequencer (Bonus track)
Total time:
01:18:50
Exact Audio Copy V0.99 prebeta 4 from 23. January 2008

EAC extraction logfile from 5. January 2009, 22:47

Klaus Schulze / En=Trance

Used drive : TEAC CD-W540E Adapter: 1 ID: 1

Read mode : Secure
Utilize accurate stream : Yes
Defeat audio cache : Yes
Make use of C2 pointers : No

Read offset correction : 686
Overread into Lead-In and Lead-Out : No
Fill up missing offset samples with silence : Yes
Delete leading and trailing silent blocks : No
Null samples used in CRC calculations : Yes
Used interface : Native Win32 interface for Win NT & 2000

Used output format : Internal WAV Routines
Sample format : 44.100 Hz; 16 Bit; Stereo


TOC of the extracted CD

Track | Start | Length | Start sector | End sector
––––––––––––––––––––––––––––-
1 | 0:00.00 | 18:55.69 | 0 | 85193
2 | 18:55.69 | 16:32.26 | 85194 | 159619
3 | 35:28.20 | 17:28.69 | 159620 | 238288
4 | 52:57.14 | 17:49.40 | 238289 | 318503
5 | 70:46.54 | 8:02.63 | 318504 | 354716


Range status and errors

Selected range

Filename D:\EAC\Klaus Schulze - En=Trance.wav

Peak level 98.9 %
Range quality 100.0 %
Test CRC EEA6ED07
Copy CRC EEA6ED07
Copy OK

No errors occurred


AccurateRip summary

Track 1 accurately ripped (confidence 3) [DBE48E5F]
Track 2 accurately ripped (confidence 3) [9A0D6764]
Track 3 accurately ripped (confidence 3) [349EA9CD]
Track 4 accurately ripped (confidence 3) [4D52A7F5]
Track 5 accurately ripped (confidence 3) [07247C7C]

All tracks accurately ripped

End of status report
[CUETools log; Date: 26.09.2017 14:59:21; Version: 2.1.4]
[CTDB TOCID: uKJJ3a72nxV7l9BsChZdcTCoFU4-] found.
Track | CTDB Status
1 | (19/21) Accurately ripped
2 | (19/21) Accurately ripped
3 | (19/21) Accurately ripped
4 | (19/21) Accurately ripped
5 | (19/21) Accurately ripped
[AccurateRip ID: 0011a4e4-005139db-3a127905] found.
Track [ CRC | V2 ] Status
01 [dbe48e5f|c4ef1242] (09+10/19) Accurately ripped
02 [9a0d6764|91287c2f] (09+10/19) Accurately ripped
03 [349ea9cd|f4dd23f6] (08+10/18) Accurately ripped
04 [4d52a7f5|c5a9e07b] (09+10/19) Accurately ripped
05 [07247c7c|ba91bf4d] (08+09/17) Accurately ripped

Track Peak [ CRC32 ] [W/O NULL] [ LOG ]
– 98,9 [EEA6ED07] [48FC67EB] CRC32
01 98,9 [7812CEDC] [670A5944]
02 98,9 [F5FBDF4D] [0DFF26B6]
03 66,5 [E11867C5] [FE4EB67A]
04 66,5 [48B55C3C] [B1AB1C8E]
05 98,9 [A4A5BC3F] [4DC2629E]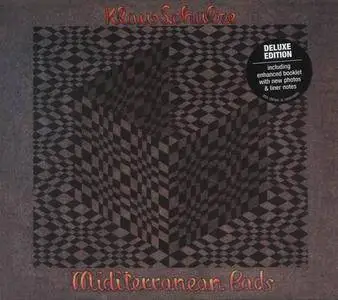 Klaus Schulze - Miditerranean Pads (1990) [Deluxe Edition 2005]
EAC Rip | FLAC (image+.cue+log) - 460 MB | Covers - 38 MB
Genre: Electronic, Berlin School | RAR 3% Rec. | Label: SPV/Revisited Records (SPV 085-304142 CD)
Tracklist:
01. Decent Changes
02. Mediterranean Pads
03. Percussion Planante
Total time:
01:11:59
Exact Audio Copy V0.99 prebeta 4 from 23. January 2008

Отчёт EAC об извлечении, выполненном 29. марта 2008, 17:42

Klaus Schulze / Miditerranean Pads (deluxe edition)

Дисковод: PIONEER DVD-RW DVR-212D Adapter: 4 ID: 0

Режим чтения : Достоверность
Использование точного потока : Да
Отключение кэша аудио : Да
Использование указателей C2 : Нет

Коррекция смещения при чтении : 48
Способность читать области Lead-in и Lead-out : Нет
Заполнение пропущенных сэмплов тишиной : Да
Удаление блоков с тишиной в начале и конце : Нет
При вычислениях CRC использовались нулевые сэмплы : Да
Интерфейс : Встроенный Win32-интерфейс для Win NT/2000

Выходной формат : Пользовательский кодировщик
Выбранный битрейт : 768 kBit/s
Качество : Высокий
Добавление ID3-тэга : Нет
Утилита сжатия : C:\Program Files\Exact Audio Copy\FLAC\FLAC.EXE
Дополнительные параметры : -6 -V -T "ARTIST=%a" -T "TITLE=%t" -T "ALBUM=%g" -T "DATE=%y" -T "TRACKNUMBER=%n" -T "GENRE=%m" -T "COMMENT=%e" %s -o %d


TOC извлечённого CD

Трек | Старт | Длительность | Начальный сектор | Конечный сектор
––––––––––––––––––––––––––––––––––-
1 | 0:00.00 | 32:38.66 | 0 | 146915
2 | 32:38.66 | 14:15.63 | 146916 | 211103
3 | 46:54.54 | 25:04.10 | 211104 | 323913


Характеристики диапазона извлечения и сообщения об ошибках

Выбранный диапазон

Имя файла C:\Documents and Settings\al\Мои документы\Новая папка (2)\Percussion Planante.wav

Пиковый уровень 99.0 %
Качество диапазона 100.0 %
CRC теста 1935A9CF
CRC копии 1935A9CF
Копирование… OK

Ошибок не произошло


AccurateRip: сводка

Трек 1 нет в базе данных
Трек 2 нет в базе данных
Трек 3 нет в базе данных

Ни одного трека нет в базе AccurateRip

Конец отчёта
[CUETools log; Date: 26.09.2017 15:00:37; Version: 2.1.4]
[CTDB TOCID: 6cy44pk9rpiaQujBi8QhH1jgsQo-] found.
Track | CTDB Status
1 | (12/13) Accurately ripped
2 | (12/13) Accurately ripped
3 | (12/13) Accurately ripped
[AccurateRip ID: 000a67ce-0021ead1-2310de03] found.
Track [ CRC | V2 ] Status
01 [c0a4c4f0|67069f89] (09+13/22) Accurately ripped
02 [8dcaca78|431524e1] (09+13/22) Accurately ripped
03 [897dbb3a|9ba172d5] (09+13/22) Accurately ripped

Track Peak [ CRC32 ] [W/O NULL] [ LOG ]
– 99,0 [1935A9CF] [CF60C11E] CRC32
01 90,9 [1CB10206] [44303E1A]
02 99,0 [ED634C40] [AF5AC151]
03 99,0 [8C07C0AE] [5D985DCB]
Thanks to
spAceLover, asergeys, Witaly70