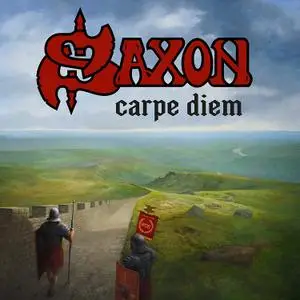 Saxon - Carpe Diem (2022)
United Kingdom | MP3 CBR 320 Kbps | 101 MB
NWOBHM, Heavy Metal | Label : Silver Lining Music
Life hath no fury like a legend in full roar… and on February 4th, 2022, Saxon show just that to the world when they release their 23rd studio album, Carpe Diem, through Silver Lining Music, serving notice to anyone who ever felt otherwise that they remain both vanguards and masters of British Metal. Comprised of 10 titanic tracks bristling with steel-clad riffery and proud intent, the Barnsely (UK) born band draw on a variety of ingredients from their career to forge what is their most dynamic release in many a year. Produced by Andy Sneap (Judas Priest, Exodus, Accept and Priest guitarist) at Backstage Recording Studios in Derbyshire with Byford and Sneap mixing and mastering, Carpe Diem strikes the ear as one of the most essential British metal statements of the last few years and not lacking in pace or bite, an album which will ignite the joy in stalwart supporters and attract a whole new legion to the Saxon fold.
Tracklist:
1. Carpe Diem (Seize the Day)
2. Age of Steam
3. The Pilgrimage
4. Dambusters
5. Remember the Fallen
6. Super Nova
7. Lady in Gray
8. All for One
9. Black Is the Night
10. Living on the Limit
Total playing time 44:19