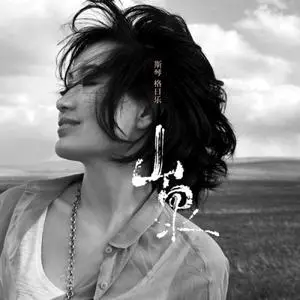 [斯琴格日乐] Siqin Gerile - Mountains Spring (2012)
MP3 320 kbps | 00:46:03 min | Cover included | 107 mb
Genre: Chinese pop, Folk, Rock
Siqin Gerile, Mongolian means "light of wisdom", Mongolian famous singer. Siqin Geer was a lyricist, composer, arranger, producer, performer, singer, etc. The style transformation was partial and still contained ethnic elements. The sound and texture of Siqin Geer music, as well as the vocal characteristics of singing the long and high notes of the Mongolian.
Tracklist:
01 - Grassland, Grassland 05:26
02 - Defend 03:17
03 - The Bride 03:49
04 - Go to the Mongolian Steppe 04:04
05 - The Liquor Song 03:09
06 - Black Satin Sleeveless Jacket 04:40
07 - Mountains Spring 04:47
08 - That's It Life Was 05:26
09 - Braun Sadness 04:05
10 - Stand Up to Laugh 04:01
11 - When I Was Homesick 03:19