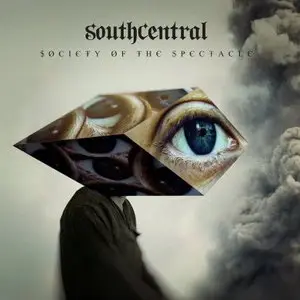 South Central - Society Of The Spectacle (2011)
MP3 213kbit av. | 47:45 min | 76.3 MB
Label: Egregore | Genre: Electronic, Electro
Having spent much of the past two years orchestrating stadium-sized crowds to lose their marbles whilst touring the world as the lead support for The Prodigy and Pendulum, South Central are now back on home soil and readying themselves for the release of their much-anticipated LP Society Of The Spectacle . Having given the world it s first taster in October 2010 with their single Demons , the duo now present The Day I Die , the lead single from the forthcoming album and another indication that this is an act destined for big things. Chances are you ve encountered the Brighton-based duo by now. Whether you picked up on their string of single/EP releases in 2007-2008 on labels such as Young Turks/XL, Regal and Holiphonic, or maybe through one of their numerous mind-melting remixes for acts as varied as Metronomy, The Maccabees, Crystal Method, Place To Bury Strangers or their infamous bootleg of The Klaxons (classic alert!). But almost certainly you will know them for their increasingly in-demand live show, which has been their primary focus over the past two years. In just the last year, as well as completing their touring with Pendulum and The Prodigy, they ve DJ d to Rage Against The Machine s Finsbury Park crowd, headlined clubs such as The Social (Fr), Razzmatazz (Sp) and Loonyland (Ger), and wrapped up things after Iron Maiden s Sonisphere set. That 2-year hiatus from releasing music has been anything but a break! If those bookings sound a little disparate, they make perfect sense in South Central s world. The duo are, after all, pretty much the only true dance/rock crossover act going, a band that blend elements of both seamlessly and retain an unmatched knack at riling up crowds from both camps. They re the closest thing dance music has to punk rock. The Day I Die only underlines this as Rob and Keith laugh in the face of genres; successfully merging the rib-cage-shaking bass-wobble of dubstep with euphoric trance stabs, tough breaks and as close to a pop vocal hook that South Central have ever sung. It s unsurprising that this has already become a real fans favourite. This is South Central s closest moment to a crossover single so far and with a video to die for (!) and a heavy hitting remix package from The Toxic Avenger, Rhythm Masters, Qemists, Baxen and a rare rework from The Prodigy (the only other recent remix by them was for Jay-Z!), it makes it all the more juicier.
Tracklist:
01. Nu Control 4:45
02. The Day I Die 4:25
03. Bionic 4:35
04. Demons 3:33
05. S.O.S 3:45
06. No Way Back 3:45
07. The Fourth Way 4:13
08. Paris In The Twentieth Century 3:16
09. Anima 4:22
10. Crawl (Feat. Gary Numan) 4:26
11. Society Of The Spectacle 3:18
12. The Moth (Feat. A Place To Bury Strangers) 3:22