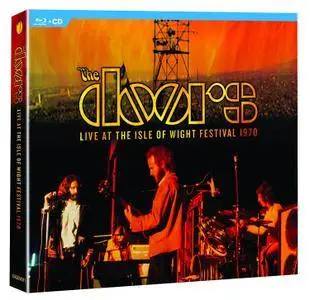 The Doors - Live At The Isle Of Wight Festival 1970 (2018)
Blu-ray: MPEG-4 AVC 1080i, 29,970 fps, 16:9, High Profile 4.1
LPCM 2.0, 96 kHz, 4608 kbps, 24-bit / DTS-HD MA 5.1, 96 kHz, 6654 kbps, 24-bit
DVD9: NTSC 16:9 (720x480) VBR | Dolby AC3 48000Hz, stereo, 224kbps
DTS 48000Hz, 6ch, 1510kbps / Dolby AC3 48000Hz, 6ch, 448kbps
Rock | 01:06:28 + 00:18:10 | ~ 21.11 or 7.97 Gb
August, 1970: With Jim Morrison's ongoing Miami obscenity trial casting an ominous shadow over the band, The Doors flew to England to play the Isle of Wight Festival. Waiting for them at "The Last Great Festival" were over 600,000 fans who had already torn down the barriers, crashed the gates, and enjoyed performances by the world's top acts such as Jimi Hendrix, The Who, Miles Davis and Joni Mitchell. The Doors took the stage at 2 am, playing with the weight of the trial on their backs, and showed fans they still had the magic that had propelled them to the top during the Summer of Love. "We played with a controlled fury and Jim was in fine vocal form," said Doors organist Ray Manzarek. "He sang for all he was worth, but moved nary a muscle. Dionysus had been shackled." Less than a year later, The Doors were no more. Here, for the very first time, is the last Doors concert ever filmed…
The Doors - Live At The Isle Of Wight Festival 1970 (2018)):
Tracklist:
01. Roadhouse Blues
02. Backdoor Man
03. Break on Through (To The Other Side)
04. When The Music's Over
05. Ship of Fools
06. Light My Fire
07. The End (medley): Across The Sea/Away in India/Crossroads Blues/Wake Up
· "This is the End" Featurette (1080i; 00:18:10)
Disc Title: The Doors Live at the Isle of Wight Festival 1970 1080i Blu-ray AVC DTS-HD MA 5.1
Disc Size: 21 564 741 740 bytes
Protection: AACS
BD-Java: No
BDInfo: 0.5.8
Notes:
BDINFO HOME:
Cinema Squid
http://www.cinemasquid.com/blu-ray/tools/bdinfo
INCLUDES FORUMS REPORT FOR:
AVS Forum Blu-ray Audio and Video Specifications Thread
http://www.avsforum.com/avs-vb/showthread.php?t=1155731
WARNING: Report is incomplete because: Scan has not been run.
********************
PLAYLIST: 00000.MPLS
********************
<–- BEGIN FORUMS PASTE –->

                                                                                                                Total   Video                                             
Title                                                           Codec   Length  Movie Size      Disc Size       Bitrate Bitrate Main Audio Track                          Secondary Audio Track
-----                                                           ------  ------- --------------  --------------  ------- ------- ------------------                        ---------------------
00000.MPLS                                                      AVC     1:06:28 0               21 564 741 740  0,00    0,00    LPCM 2.0 4608Kbps (96kHz/24-bit)          DTS-HD Master 5.1 (96kHz/24-bit)



DISC INFO:

Disc Title:     The Doors Live at the Isle of Wight Festival 1970 1080i Blu-ray AVC DTS-HD MA 5.1
Disc Size:      21 564 741 740 bytes
Protection:     AACS
BD-Java:        No
BDInfo:         0.5.8

PLAYLIST REPORT:

Name:                   00000.MPLS
Length:                 1:06:28.017 (h:m:s.ms)
Size:                   0 bytes
Total Bitrate:          0,00 Mbps

VIDEO:

Codec                   Bitrate             Description     
-----                   -------             -----------     
MPEG-4 AVC Video        0 kbps              1080i / 29,970 fps / 16:9 / High Profile 4.1

AUDIO:

Codec                           Language        Bitrate         Description     
-----                           --------        -------         -----------     
LPCM Audio                      English         4608 kbps       2.0 / 96 kHz / 4608 kbps / 24-bit
DTS-HD Master Audio             English         0 kbps          5.1 / 96 kHz / 24-bit (DTS Core: 5.1 / 48 kHz / 1509 kbps / 24-bit)

FILES:

Name            Time In         Length          Size            Total Bitrate   
----            -------         ------          ----            -------------   
00000.M2TS      0:00:00.000     1:06:27.016     0               0               
00300.M2TS      1:06:27.016     0:00:01.000     0               0               

CHAPTERS:

Number          Time In         Length          Avg Video Rate  Max 1-Sec Rate  Max 1-Sec Time  Max 5-Sec Rate  Max 5-Sec Time  Max 10Sec Rate  Max 10Sec Time  Avg Frame Size  Max Frame Size  Max Frame Time  
------          -------         ------          --------------  --------------  --------------  --------------  --------------  --------------  --------------  --------------  --------------  --------------  
1               0:00:00.000     0:05:08.474     0 kbps          0 kbps          00:00:00.000    0 kbps          00:00:00.000    0 kbps          00:00:00.000    0 bytes         0 bytes         00:00:00.000    
2               0:05:08.474     0:00:15.415     0 kbps          0 kbps          00:00:00.000    0 kbps          00:00:00.000    0 kbps          00:00:00.000    0 bytes         0 bytes         00:00:00.000    
3               0:05:23.890     0:04:16.089     0 kbps          0 kbps          00:00:00.000    0 kbps          00:00:00.000    0 kbps          00:00:00.000    0 bytes         0 bytes         00:00:00.000    
4               0:09:39.979     0:04:47.020     0 kbps          0 kbps          00:00:00.000    0 kbps          00:00:00.000    0 kbps          00:00:00.000    0 bytes         0 bytes         00:00:00.000    
5               0:14:26.999     0:13:27.006     0 kbps          0 kbps          00:00:00.000    0 kbps          00:00:00.000    0 kbps          00:00:00.000    0 bytes         0 bytes         00:00:00.000    
6               0:27:54.005     0:07:18.971     0 kbps          0 kbps          00:00:00.000    0 kbps          00:00:00.000    0 kbps          00:00:00.000    0 bytes         0 bytes         00:00:00.000    
7               0:35:12.977     0:13:48.027     0 kbps          0 kbps          00:00:00.000    0 kbps          00:00:00.000    0 kbps          00:00:00.000    0 bytes         0 bytes         00:00:00.000    
8               0:49:01.004     0:17:26.011     0 kbps          0 kbps          00:00:00.000    0 kbps          00:00:00.000    0 kbps          00:00:00.000    0 bytes         0 bytes         00:00:00.000    
9               1:06:27.016     0:00:01.001     0 kbps          0 kbps          00:00:00.000    0 kbps          00:00:00.000    0 kbps          00:00:00.000    0 bytes         0 bytes         00:00:00.000    

STREAM DIAGNOSTICS:

File            PID             Type            Codec           Language                Seconds                 Bitrate                 Bytes           Packets         
----            ---             ----            -----           --------                --------------          --------------          -------------   -----           
00000.M2TS      4113 (0x1011)   0x1B            AVC                                     1,001                   0                       0               0               
00000.M2TS      4352 (0x1100)   0x80            LPCM            eng (English)           1,001                   0                       0               0               
00000.M2TS      4353 (0x1101)   0x86            DTS-HD MA       eng (English)           1,001                   0                       0               0               
00300.M2TS      4113 (0x1011)   0x1B            AVC                                     0                       0                       0               0               
00300.M2TS      4352 (0x1100)   0x80            LPCM            eng (English)           0                       0                       0               0               
00300.M2TS      4353 (0x1101)   0x86            DTS-HD MA       eng (English)           0                       0                       0               0               


<–– END FORUMS PASTE ––>
QUICK SUMMARY:
Disc Title: The Doors Live at the Isle of Wight Festival 1970 1080i Blu-ray AVC DTS-HD MA 5.1
Disc Size: 21 564 741 740 bytes
Protection: AACS
BD-Java: No
Playlist: 00000.MPLS
Size: 0 bytes
Length: 1:06:28.017
Total Bitrate: 0,00 Mbps
Video: MPEG-4 AVC Video / 0 kbps / 1080i / 29,970 fps / 16:9 / High Profile 4.1
Audio: English / LPCM Audio / 2.0 / 96 kHz / 4608 kbps / 24-bit
Audio: English / DTS-HD Master Audio / 5.1 / 96 kHz / 24-bit (DTS Core: 5.1 / 48 kHz / 1509 kbps / 24-bit)
********************
PLAYLIST: 00001.MPLS
********************
<–- BEGIN FORUMS PASTE –->

                                                                                                                Total   Video                                             
Title                                                           Codec   Length  Movie Size      Disc Size       Bitrate Bitrate Main Audio Track                          Secondary Audio Track
-----                                                           ------  ------- --------------  --------------  ------- ------- ------------------                        ---------------------
00001.MPLS                                                      AVC     0:18:10 0               21 564 741 740  0,00    0,00    LPCM 2.0 2304Kbps (48kHz/24-bit)          



DISC INFO:

Disc Title:     The Doors Live at the Isle of Wight Festival 1970 1080i Blu-ray AVC DTS-HD MA 5.1
Disc Size:      21 564 741 740 bytes
Protection:     AACS
BD-Java:        No
BDInfo:         0.5.8

PLAYLIST REPORT:

Name:                   00001.MPLS
Length:                 0:18:10.856 (h:m:s.ms)
Size:                   0 bytes
Total Bitrate:          0,00 Mbps

VIDEO:

Codec                   Bitrate             Description     
-----                   -------             -----------     
MPEG-4 AVC Video        0 kbps              1080i / 29,970 fps / 16:9 / High Profile 4.1

AUDIO:

Codec                           Language        Bitrate         Description     
-----                           --------        -------         -----------     
LPCM Audio                      English         2304 kbps       2.0 / 48 kHz / 2304 kbps / 24-bit

SUBTITLES:

Codec                           Language        Bitrate         Description     
-----                           --------        -------         -----------     
Presentation Graphics           English         0,000 kbps                      
Presentation Graphics           German          0,000 kbps                      
Presentation Graphics           Spanish         0,000 kbps                      
Presentation Graphics           French          0,000 kbps                      
Presentation Graphics           Portuguese      0,000 kbps                      

FILES:

Name            Time In         Length          Size            Total Bitrate   
----            -------         ------          ----            -------------   
00002.M2TS      0:00:00.000     0:18:09.855     0               0               
00011.M2TS      0:18:09.855     0:00:01.000     0               0               

CHAPTERS:

Number          Time In         Length          Avg Video Rate  Max 1-Sec Rate  Max 1-Sec Time  Max 5-Sec Rate  Max 5-Sec Time  Max 10Sec Rate  Max 10Sec Time  Avg Frame Size  Max Frame Size  Max Frame Time  
------          -------         ------          --------------  --------------  --------------  --------------  --------------  --------------  --------------  --------------  --------------  --------------  
1               0:00:00.000     0:18:09.855     0 kbps          0 kbps          00:00:00.000    0 kbps          00:00:00.000    0 kbps          00:00:00.000    0 bytes         0 bytes         00:00:00.000    
2               0:18:09.855     0:00:01.000     0 kbps          0 kbps          00:00:00.000    0 kbps          00:00:00.000    0 kbps          00:00:00.000    0 bytes         0 bytes         00:00:00.000    

STREAM DIAGNOSTICS:

File            PID             Type            Codec           Language                Seconds                 Bitrate                 Bytes           Packets         
----            ---             ----            -----           --------                --------------          --------------          -------------   -----           
00002.M2TS      4113 (0x1011)   0x1B            AVC                                     1,001                   0                       0               0               
00002.M2TS      4352 (0x1100)   0x80            LPCM            eng (English)           1,001                   0                       0               0               
00002.M2TS      4608 (0x1200)   0x90            PGS             eng (English)           1,001                   0                       0               0               
00002.M2TS      4609 (0x1201)   0x90            PGS             deu (German)            1,001                   0                       0               0               
00002.M2TS      4610 (0x1202)   0x90            PGS             spa (Spanish)           1,001                   0                       0               0               
00002.M2TS      4611 (0x1203)   0x90            PGS             fra (French)            1,001                   0                       0               0               
00002.M2TS      4612 (0x1204)   0x90            PGS             por (Portuguese)        1,001                   0                       0               0               
00011.M2TS      4113 (0x1011)   0x1B            AVC                                     0                       0                       0               0               
00011.M2TS      4352 (0x1100)   0x80            LPCM            eng (English)           0                       0                       0               0               
00011.M2TS      4608 (0x1200)   0x90            PGS             eng (English)           0                       0                       0               0               
00011.M2TS      4609 (0x1201)   0x90            PGS             deu (German)            0                       0                       0               0               
00011.M2TS      4610 (0x1202)   0x90            PGS             spa (Spanish)           0                       0                       0               0               
00011.M2TS      4611 (0x1203)   0x90            PGS             fra (French)            0                       0                       0               0               
00011.M2TS      4612 (0x1204)   0x90            PGS             por (Portuguese)        0                       0                       0               0               


<–– END FORUMS PASTE ––>
QUICK SUMMARY:
Disc Title: The Doors Live at the Isle of Wight Festival 1970 1080i Blu-ray AVC DTS-HD MA 5.1
Disc Size: 21 564 741 740 bytes
Protection: AACS
BD-Java: No
Playlist: 00001.MPLS
Size: 0 bytes
Length: 0:18:10.856
Total Bitrate: 0,00 Mbps
Video: MPEG-4 AVC Video / 0 kbps / 1080i / 29,970 fps / 16:9 / High Profile 4.1
Audio: English / LPCM Audio / 2.0 / 48 kHz / 2304 kbps / 24-bit
Subtitle: English / 0,000 kbps
Subtitle: German / 0,000 kbps
Subtitle: Spanish / 0,000 kbps
Subtitle: French / 0,000 kbps
Subtitle: Portuguese / 0,000 kbps
********************
PLAYLIST: 00200.MPLS
********************
<–- BEGIN FORUMS PASTE –->

                                                                                                                Total   Video                                             
Title                                                           Codec   Length  Movie Size      Disc Size       Bitrate Bitrate Main Audio Track                          Secondary Audio Track
-----                                                           ------  ------- --------------  --------------  ------- ------- ------------------                        ---------------------
00200.MPLS                                                      AVC     0:00:20 0               21 564 741 740  0,00    0,00    LPCM 2.0 2304Kbps (48kHz/24-bit)          



DISC INFO:

Disc Title:     The Doors Live at the Isle of Wight Festival 1970 1080i Blu-ray AVC DTS-HD MA 5.1
Disc Size:      21 564 741 740 bytes
Protection:     AACS
BD-Java:        No
BDInfo:         0.5.8

PLAYLIST REPORT:

Name:                   00200.MPLS
Length:                 0:00:20.053 (h:m:s.ms)
Size:                   0 bytes
Total Bitrate:          0,00 Mbps

VIDEO:

Codec                   Bitrate             Description     
-----                   -------             -----------     
MPEG-4 AVC Video        0 kbps              1080i / 29,970 fps / 16:9 / High Profile 4.1

AUDIO:

Codec                           Language        Bitrate         Description     
-----                           --------        -------         -----------     
LPCM Audio                      English         2304 kbps       2.0 / 48 kHz / 2304 kbps / 24-bit

FILES:

Name            Time In         Length          Size            Total Bitrate   
----            -------         ------          ----            -------------   
00005.M2TS      0:00:00.000     0:00:20.053     0               0               

CHAPTERS:

Number          Time In         Length          Avg Video Rate  Max 1-Sec Rate  Max 1-Sec Time  Max 5-Sec Rate  Max 5-Sec Time  Max 10Sec Rate  Max 10Sec Time  Avg Frame Size  Max Frame Size  Max Frame Time  
------          -------         ------          --------------  --------------  --------------  --------------  --------------  --------------  --------------  --------------  --------------  --------------  
1               0:00:00.000     0:00:20.053     0 kbps          0 kbps          00:00:00.000    0 kbps          00:00:00.000    0 kbps          00:00:00.000    0 bytes         0 bytes         00:00:00.000    

STREAM DIAGNOSTICS:

File            PID             Type            Codec           Language                Seconds                 Bitrate                 Bytes           Packets         
----            ---             ----            -----           --------                --------------          --------------          -------------   -----           
00005.M2TS      4113 (0x1011)   0x1B            AVC                                     0                       0                       0               0               
00005.M2TS      4352 (0x1100)   0x80            LPCM            eng (English)       			  		  		  		 	    	 			   		  	   		      		 	    	 			   		   	  		 			  		 		   	 			   		   	  		  	   		 	 				     0                       0                       0               0               


<–– END FORUMS PASTE ––>
QUICK SUMMARY:
Disc Title: The Doors Live at the Isle of Wight Festival 1970 1080i Blu-ray AVC DTS-HD MA 5.1
Disc Size: 21 564 741 740 bytes
Protection: AACS
BD-Java: No
Playlist: 00200.MPLS
Size: 0 bytes
Length: 0:00:20.053
Total Bitrate: 0,00 Mbps
Video: MPEG-4 AVC Video / 0 kbps / 1080i / 29,970 fps / 16:9 / High Profile 4.1
Audio: English / LPCM Audio / 2.0 / 48 kHz / 2304 kbps / 24-bit
Title: The Doors - Live At The Isle Of Wight Festival 1970 (2018) DVD 9
Size: 7.42 Gb ( 7 776 360,00 KBytes ) - DVD-9
Enabled regions: 1, 2, 3, 4, 5, 6, 7, 8

VTS_01 :
Play Length: 01:06:24+00:00:10+00:45:00
Video: NTSC 16:9 (720x480) VBR, Auto Letterboxed
Audio:
English (Dolby AC3, 2 ch)
English (Dolby AC3, 6 ch)
English (DTS, 6 ch)

VTS_02 :
Play Length: 00:18:09
Video: NTSC 16:9 (720x480) VBR, Auto Letterboxed
Audio:
English (Dolby AC3, 2 ch)
Subtitles:
English
Deutsch
Espanol
Francais
Portugues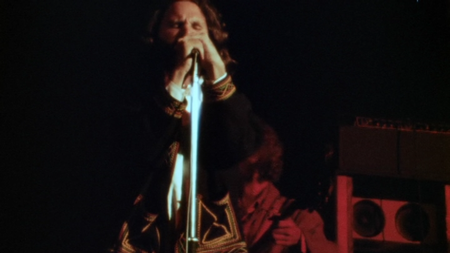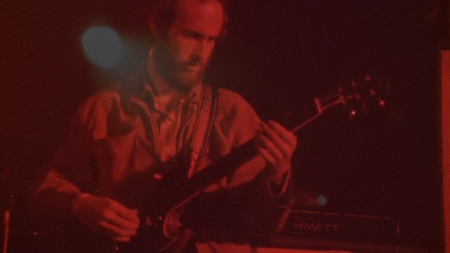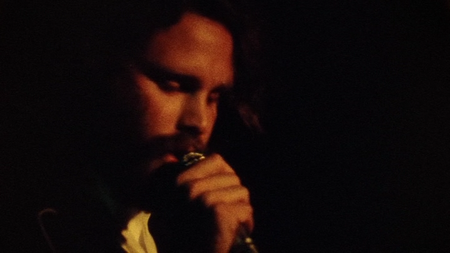 All thanks go to the original releaser