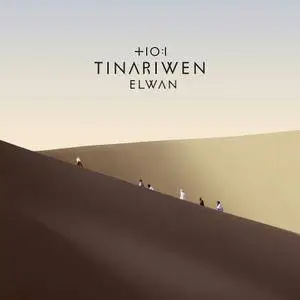 Tinariwen - Elwan
World, Blues | MP3 CBR 320 kbps | 46:07 min | 106 MB
Label: Wedge SARL | Tracks: 13 | Rls.date: 2017
South Saharan Touareg group Tinariwen present their sixth full-length album, Elwan, the follow-up to 2014's Emmaar. The album was recorded between studios in Joshua Tree National Park, California and M'Hamid El Ghizlane, South Morocco. Elwan features a number of guest musicians, including Kurt Vile, Mark Lanegan, and Matt Sweeney.
TRACKLIST
01. Tiwayyen 03:44
02. Sastanaqqam 03:24
03. Nizzagh Ijbal 03:40
04. Hayati 03:23
05. Ittus 03:45
06. Tenere Taqqal 04:25
07. Imidiwan n-akall-in 03:33
08. Talyat 04:14
09. Assawt 03:39
10. Arhegh ad annagh 02:47
11. Nannuflay 05:03
12. Fog Edaghan (Intro Flute) 01:26
13. Fog Edaghan 03:05