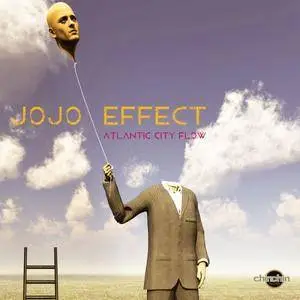 VA - Atlantic City Flow (2018)
MP3 CBR 320 kbps | 58:13 | 144 Mb
Genre: Indie, Pop, Jazz / Label: Chinchin Germany
Jürgen Kausemanns internationally successful Clique JOJO EFFECT plunges back into the night – as a casual tour guide for all the party people, fortune, and loving. Elegant, cinema kopisch and irresistible casual sounds, the celebrated blend of Nu Jazz, Lounge and Electro on their fifth Album, ATLANTIC CITY FLOW. JOJO EFFECT are on a wistful grazing-train in the abysmal world of the unreal before the glittering facade and a gamble, good luck-tempered game, the experience of the millionaires. A Suction, which can escape of the passengers. On the way to the Casino, we meet the wonder-full Jazz vocalists Brenda Boykin and Anne Quickly, on the Boardwalk has a de know-exactly: anyone Who feels the Blues should go out dancing. Whether COSMIC SURF CLUB, or CLUB DES BELUGAS – here is the good material for the fine-vibrate-the nerves of the amusement Park rides addict. ZOUZOULECTRICs Nelly Simon swings adorable in the Ballroom, in the Bar is London's Jazz Crooner Iain Mackenzie falls in love and ponders about the side effects of melancholic Jazzpop.
Track List:
1. Jojo Effect - Atlantic City Flow 04:05
2. Jojo Effect - Fallacy 03:44
3. Jojo Effect - Sweet Baby Chile (feat Brenda Boykin) 03:38
4. Jojo Effect - Sunshine On My Skin 03:51
5. Jojo Effect - Choppy Waves 03:05
6. The Cosmic Surf Club - Baby Smile (Jojo Effect remix) 03:02
7. Club Des Belugas - Some Like It Hot (feat Brenda Boykin - Jojo Effect & Gardener Of Delight remix) 05:28
8. Iain Mackenzie - More Or Less 04:36
9. Jojo Effect - Nights In White Satin 04:31
10. Zouzoulectric - Round Around (Jojo Effect remix) 03:16
11. Jojo Effect - Swing Thang 04:49
12. Jojo Effect - Chord En Bleu 03:12
13. Jojo Effect - Sealine Vibes 03:53
14. Jojo Effect - Mr Smith (feat Brenda Boykin) 03:54
15. Jojo Effect - Three Minutes To Berlin 03:02