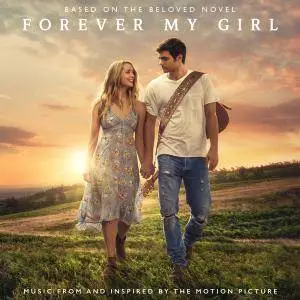 VA - Forever My Girl (Music And Inspired By The Motion Picture) (2018)
MP3 CBR 320 kbps | 1:08:23 | 165 Mb
Genre: Pop, Rock, Country / Label: Universal Music
The album was written and released on January 19, 2018. The soundtrack got 19 songs with a total duration of more than an hour. A compilation is a compilation of songs that are often licensed from other artists and artists. You can see the names of the bands and songs in the track list below. The release of the record dealt with the label Capitol Nashville.
Track List:
1. Little Big Town - Little White Church 3:05
2. Alex Roe - Don't Water Down My Whiskey 3:45
3. Alex Roe - Enough 4:02
4. Dan Tyminski - Can't Tame A Fire 3:54
5. Little Big Town - Can't Go Back 3:43
6. Josh Turner - Back From Gone 4:28
7. Mason James - Who Needs Mexico 3:42
8. Little Big Town - Silver And Gold 3:32
9. Lauren Alaina - Wings Of An Angel 3:12
10. Little Big Town - Live Forever 4:16
11. Miranda Lambert - Little Red Wagon 3:24
12. Mickey Guyton - Caught Up In Your Storm 3:48
13. Travis Tritt - Slowing Down 3:34
14. Destin Bennett - Wild And Free 3:11
15. Brett Boyett - Solid Ground 2:34
16. Alex Roe - Smokin' And Cryin' 3:28
17. Alex Roe & Abby Ryder Fortston - Finally Home 3:30
18. Canaan Smith - Always And Forever 2:54
19. Phillip Sweet & Lauren Alaina - Enough (Reprise) 4:03