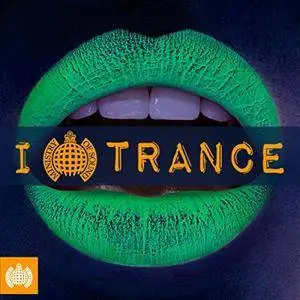 VA - Ministry Of Sound: I Love Trance (2017)
MP3 CBR 320 kbps | 07:18:09 | 994 Mb
Genre: Trance / Label: Ministry Of Sound
The artist division of Ministry of Sound began life as an extension of the club and compilations division. As dance music exploded across the mainstream, two new label imprints, Rulin Records and Data Records, were launched to serve the established house audience and the emerging sound of trance respectively. Ministry of Sound album full of the same tracks that appear on all of those other Ministry of Sound albums they release every year but use a different name and different cover to persuade people to buy stuff they already have!
Track List:
01. ATB - 9pm (Till I Come) (Radio Mix UK) (2:43)
02. Sash! - Encore une fois (Future Breeze Edit) (3:38)
03. Faithless - Insomnia (Monster Mix [Radio Edit]) (3:33)
04. Delerium - Silence (DJ Tiesto's in Search of Sunrise Remix Edit) (3:55)
05. Tiesto - Adagio for Strings (Radio Edit) (3:25)
06. Energy 52 - Cafe del Mar (Three N One Radio Mix) (3:50)
07. Chicane - Saltwater (3:27)
08. York - On the Beach (CRW Radio Edit) (3:15)
09. DJ Jean - The Launch (Radio Edit) (3:37)
10. Rui Da Silva - Touch Me (Radio Edit) (3:27)
11. Tomcraft - Loneliness (3:47)
12. Zombie Nation - Kernkraft 400 (Radio Edit) (3:29)
13. Darude - Sandstorm (3:45)
14. Storm - Time to Burn (2:52)
15. Public Domain - Operation Blade (Bass in the Place) (7" Radio Mix) (3:04)
16. Safri Duo - Played-A-Live (The Bongo Song) (Radio Cut) (3:13)
17. DJ Quicksilver - Bellissima (Radio Edit) (3:13)
18. Da Hool - Meet Her at the Love Parade (Nalin & Kane Mix) (5:31)
19. Southside Spinners - Luvstruck (3:15)
20. Three Drives - Greece 2000 (Radio Edit) (4:03)
21. Underworld - Born Slippy (Nuxx) (Radio Edit) (4:22)
22. Olive - You're Not Alone (Radio Edit) (3:56)
23. Robert Miles - Children (4:03)
24. Paul Van Dyk - For an Angel (PvD Angel in Heaven Radio Edit) (3:52)
25. Nalin & Kane - Beachball (Vocal Radio Edit) (3:52)
26. PPK - ResuRection (3:14)
27. B.B.E. - Seven Days and One Week (Radio Edit) (4:14)
28. Veracocha - Carte Blanche (UK Edit) (3:38)
29. System F - Out of the Blue (Radio Edit) (3:53)
30. Mauro Picotto - Lizard (Gonna Get You) (Radio Mix) (3:27)
31. Grace - Not Over Yet (Perfecto Edit) (4:20)
32. Paul Oakenfold - Southern Sun (Radio Edit) (3:51)
33. Jurgen Vries - The Theme (Radio Edit) (3:07)
34. Y-Traxx - Mystery Land (5:24)
35. Liquid Child - Diving Faces (3:40)
36. Gouryella - Gouryella (3:36)
37. Cosmic Gate - Fire Wire (Radio Edit) (2:51)
38. Warrior - Warrior (6:39)
39. Ferry Corsten - Punk (Radio Edit) (3:38)
40. Cygnus X - The Orange Theme (Moonman's Orange Juice Edit) (3:04)
41. Calvin Harris - I'm Not Alone (Radio Edit) (3:31)
42. Avicii - I Could Be the One (Nicktim Radio Edit) (3:29)
43. Eric Prydz - Pjanoo (Radio Edit) (2:38)
44. Deadmau5 - I Remember (Radio Edit) (3:21)
45. Nadia Ali - Rapture (Avicii New Generation Short Radio Edit) (3:40)
46. Above & Beyond - Sun & Moon (Radio Edit) (3:09)
47. Armin van Buuren - In and Out of Love (Radio Edit) (3:04)
48. Faithless - God Is a DJ (3:27)
49. Planet Perfecto - Bullet in the Gun (3:10)
50. Ian Van Dahl - Castles in the Sky (Radio Edit) (3:11)
51. Alice Deejay - Better Off Alone (Radio Edit) (3:35)
52. Sash! - Ecuador (Radio Edit) (3:32)
53. Aurora - Ordinary World (4:18)
54. Motorcycle - As the Rush Comes (3:31)
55. Sasha - Xpander (Edit) (3:21)
56. Reflekt - Need to Feel Loved (3:15)
57. 4 Strings - Take Me Away (Into the Night) (Radio Edit) (3:12)
58. Lange - Drifting Away (Radio Edit) (3:20)
59. OceanLab - Satellite (Radio Edit) (3:22)
60. Ayla - Ayla (DJ Taucher Radio Edit) (3:58)
61. Various - I Love Trance (Continuous Mix 1) (1:11:02)
62. Various - I Love Trance (Continuous Mix 2) (1:19:27)
63. Various - I Love Trance (Continuous Mix 3) (1:09:49)