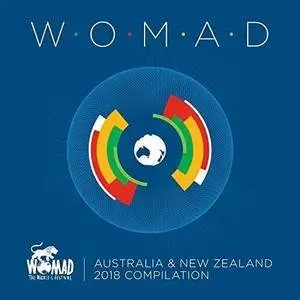 VA - WOMAD 2018: The Worlds Festival (2018)
MP3 CBR 320 kbps | 58:54 | 141 Mb
Genre: World, Pop / Label: Cartell Music
New compilation highlighting the acts performing at WOMAD 2018, available February 16th on Cartell via Inertia. Features tracks from artists such as Thievery Corporation, Rodrigo Y Gabriela, Victoria Hanna and many more. WOMAD is an international arts festival that has taken place in Adelaide since 1992, attended by approximately 95,000 + people every year. Previous artists at the festival include Crowded House, Paul Kelly, John Butler Trio, The Dirty Three, Kev Carmody and many more!
Track List:
1. Bixiga 70 Niran
2. Victoria Hanna - Aleph-Bet (Hosha'ana)
3. Thievery Corporation Thief Rockers
4. Mista Savona Carnival
5. My Bubba Big Bad Good
6. Ghada Shbeir Badri Adr
7. Dayme Arocena Eleggua
8. Nano Stern Mil 500 vueltas
9. Rodrigo Y Gabriela The Soundmaker
10. Le Vent Du Nord Noce Tragique
11. Pat Thomas & Kwashibu Area Band Odoo Be Ba
12. Jojo Abot Gods Among Men
13. Noura Mint Seymali Arbina
14. Chico Trukillo Malgeniosa
15. Violons Barbares Saturday urt Fever