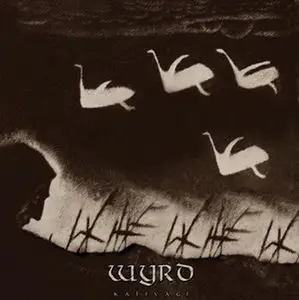 Wyrd - Kalivägi (2009)
Pagan/Black Metal | Mp3 220 Kbps | 65 MB | Finland
Finnish pagan / black metal band WYRD (Tomi Kalliola+AZAGHAL members) brings their 8th album since 1998. After last two albums "The Ghost Album" and "Kammen" mostly in doom / rock vein, Kalivägi represent again the old pagan / black metal style known from their cult albums "Heathen" and "Huldrafolk". This unique release brings Finnish melodic influences as well as melancholy.
Line Up:
Narqath (Tomi Kalliola) - Vocals, all non-percussion instruments
JL Nokturnal - Drums
Track List:
1. Verisurma
2. Kalivägi
3. Hämärän Soutajat
4. Loitsulaulu
5. Talviyö
6. Kaikki Metsän Kaiut
Total playing time 39:54