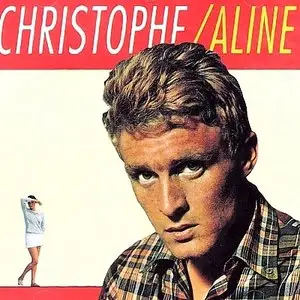 Christophe - Aline (1997)
Genre: French Pop | MP3 320 kbps | 138 MB | 58,21 min.| Front
Label: Polygram (Canada) / Registred in 60's / 21 Tracks
Christophe is a French singer and songwriter. He was born Daniel Bevilacqua on October 13, 1945 in the Parisian suburb Juvisy-sur-Orge, to Italian parents. Christophe's first hit was Aline, in 1965. He is famous for his eternal song "Oh!… Mon Amour" that he sang in French and Italian. From a young age, he was fascinated by the "American way of life". Christophe vanished from the French music scene towards the end of the 1960s.
Wikipedia
Tracklist
01. Aline
02. Je t'ai retrouvée
03. Excusez moi Monsieur le professeur
04. Je suis parti
05. La fille aux yeux bleus
06. J'ai eu tort
07. Les marionettes
08. Je vous salue madame
09. Cette vie là
10. Noel
11. Je ne t'aime plus
12. Main dans la main
13. La petite fille du 3eme
14. Mère tu es la seule
15. Fait chaud ce soir
16. Mes passagères
17. La vie c'est une histoire d'amour
18. Cette musique
19. Le spectacle
20. Tu es folle
21. J'ai entendu la mer