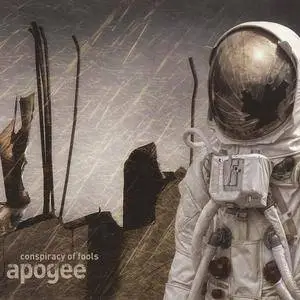 Apogee - Conspiracy Of Fools (2018)
MP3 CBR 320kbps | 01:09:55 | 160.43 Mb | Cover
Progressive Rock | Country: Germany | Label: Progressive Promotion Records
APOGEE is another one-man band from Germany. Arne plays all the instruments and sings in a "Hammillian oriented" progressive style. Although the thoughtful lyrics feature in the music, there are very good intrumental textures in the background. This combination makes the music very interesting, although ground-breaking sounds are found here… there's always a component referring to "I have listened to this before somewhere". Its worth to mention that the albums are very well produced in general.
Track List:
01. Conspiracy Of Fools (13:08)
02. Incomprehensible Intention (14:15)
03. Override Our Instincts (12:56)
04. Losing Gentle Control (04:58)
05. Colors And Shade (11:46)
06. The Whispering From Outside (12:52)