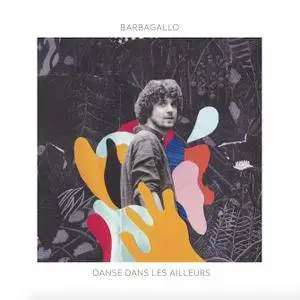 Barbagallo - Danse Dans Les Ailleurs (2018)
MP3 CBR 320 kbps | 00:40:07 | 92 Mb
Indie Rock, Psychedelic | Label: Almost Musique, Sony Music, Arista Records
Singer-songwriter and Tame Impala drummer Julien Barbagallo has shared a new song and announced a new album under his Barbagallo alias. Danse Dans Les Ailleurs ("Dance in Other Worlds" in English) is out March 2 via Sony Music France/Arista. It follows Barbagallo's 2016 full-length Grand Chien, which featured "Longue La Nuit," a song later re-edited by Tame Impala's Kevin Parker.
Tracklist:
01. L'echappee
02. Bouche Sauvage
03. L'offrande
04. Glisse
05. Longtemps Possible
06. Les Mains Lentes
07. Nous Ne Sommes Rien
08. Les Grandes Visions
09. Je Me Tais