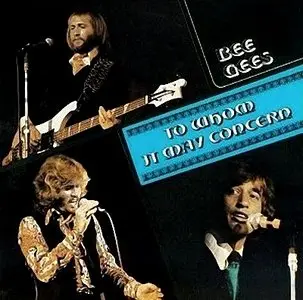 Bee Gees - To Whom It May Concern (1972)
Genre: Pop | MP3 320 kbps | 103,1 MB | 43,29 min.| Covers
Label: Polydor / Umgd : October 1972 : 13 Tracks
To Whom It May Concern is the Bee Gees' eighth album, released in October 1972. It was the follow-up of their American successful LP Trafalgar, and continued its melancholic and personal sound. The album was recognised as "a farewell to the old Bee Gees". It was their last album recorded at IBC Studios, in London, and their last work with Bill Shepherd who had guided them since 1967, and their last under their first contract with Robert Stigwood.
Wikipedia
Tracklist
01. Bee Gees - Run To Me
02. Bee Gees - We Lost The Road
03. Bee Gees - Never Been Alone
04. Bee Gees - Paper Mache, Cabbages & Kings
05. Bee Gees - I Can Bring Love
06. Bee Gees - I Held A Party
07. Bee Gees - Please Don't Turn Out The Ligh
08. Bee Gees - Sea Of Smiling Faces
09. Bee Gees - Bad Bad Dreams
10. Bee Gees - You Know It's For You
11. Bee Gees - Alive
12. Bee Gees - Road To Alaska
13. Bee Gees - Sweet Song Of Summer