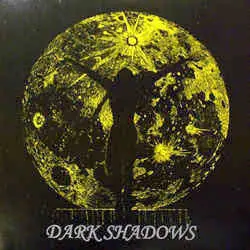 Cold Sun - Dark Shadows (1969) USA
Psychedelic | MP3 CBR 192 kbps / 44.100kHz / Stereo | 61 Mb | RS
Personnel:
TOM McGARIGLE gtr
BILL MILLER electric autoharp
HUGH PATTON drms, chimes
MIKE WAUGH bs
ALBUM:
1(A) DARK SHADOWS (Rockadelic RRLP 2.5) 1990
Tracklist:
01 - Rama
02 - Here In The Year
03 - See What You Cause
04 - Twisted Flower
05 - South Texas
06 - For Ever
07 - Fall
A Texas group. Contrary to popular belief, the Rockadelic release above is not a straight reissue of an acetate. An acetate was found with several tracks by this group (only one known copy exists, now in a private collection) and through this acetate, information leading to the group was dug up. The leader of the band was found to have several tapes of sixties material and from these tapes the Dark Shadows album was mastered. Most of the material on the Rockadelic album does not appear on the acetate.
This release is well worth picking up - a genuinely psychedelic item with lots of superb and, often discordant, electric autoharp and sustained fuzz guitar and lots of fresh ideas. The vocals don't always reach the same standard but this album is recommended. Bill Miller later played on Roky Erickson's 1981 album The Evil One.