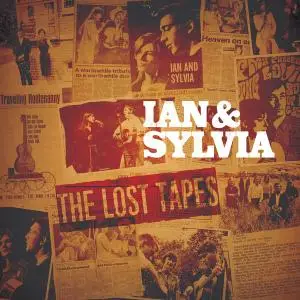 Ian & Sylvia - The Lost Tapes (2019)
FLAC (tracks) - 447 MB | 1:10:53
Folk | Label: Stony Plain Rights Management
Regarded as pioneers of the folk & Americana genre, Ian & Sylvia, The Lost Tapes features over 20 unreleased recordings.
Collectively as individuals & as a duo Ian & Sylvia Tyson have sold over 400K albums in the US alone during the Soundscan era. Regarded as pioneers of the folk & Americana genre, Ian & Sylvia first came to prominence in the early 60's folk scene in Greenwich Village and Yorkville performing alongside Bob Dylan (they were also managed by Albert Grossman), Joni Mitchell and Gordon Lightfoot (who they made famous by being the first to record Early Morning Rain) and were a headliner on the now famous 1063 Newport Folk Festival. Ian's composition ''Four Strong Winds'' is now considered a standard and a CBC poll in 2005 named it the ''most essential'' piece of Canadian music. Ian & Sylvia were one of the first artists to explore an electric Country Rock sound recording with both New York and Nashville musicians. In early 2019 Sylvia discovered a box of old 1/4 inch analog tapes in her attic that were professionally recorded in the early 1970s in front of a live studio audience. Over 20 previously unreleased recordings, included many of Ian & Sylvia's classics, but also enough to have a full CD of recordings of songs never before included on any Ian & Sylvia album.