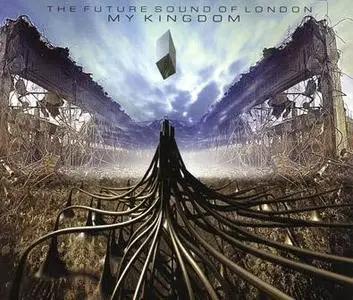 Future Sound Of London - My Kingdom EP (1996)
FLAC 910 kbps avg. | Time: 30'20'' | 197 MB RAR
Electronic, Ambient, Experimental
Feeling the waters in early '96 with a typically anonymous 12-inch entitled "We Have Explosive," FSOL mark their follow-up this time, both lexically and stylistically, by returning to the dense forest of sonic abstraction characteristic of their earlier work. Unlike "Explosive"'s abrasive amyl-house vibe, "Kingdom" brings together the lush ambiance of Lifeforms with the focused, somewhat dark edge of ISDN, moving through five mixes (four on the vinyl version), all of them otherwise unavailable, of the track derived from their Dead Cities album. Downtempo, drum'n'bass-esque fast-breaks, and foggy ambient electro all find play here. A welcome return to form.
- Sean Cooper
Tracklist:
01.
My Kingdom (Part 1)
02. My Kingdom (Part 2)
03. My Kingdom (Part 3)
04. My Kingdom (Part 4)
05. My Kingdom (Part 5) (Radio Edit)
Click above track 1 for sampler.