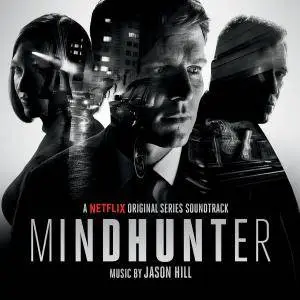 Jason Hill - Mindhunter (A Netflix Original Series Soundtrack) (2017)
MP3 CBR 320kbps | 1:09:58 | 161.35 Mb | Cover
Score | Label: Netflix Studios LLC
Milan Records has released a soundtrack album for the Netflix original series Mindhunter. The album features selections from the show's original music composed by Jason Hill. The soundtrack is now available to download on Amazon, where you can also listen to audio clips. Mindhunter is created by Jon Penhall and stars Jonathan Groff, Holt McCallany, Anna Torv and Hannah Gross. The series executive produced by David Fincher (who also directed multiple episodes) is set in the late 1970s and follows two FBI agents who expand criminal science by delving into the psychology of murder and getting uneasily close to all-too-real monsters. The full first season premiered earlier this month and is now available to stream on Netflix.
Track List:
01. Main Titles (3:14)
02. Four Windows (3:29)
03. Weird Thing (2:22)
04. Wendy Suite (4:14)
05. Beyond The Pleasure Principle (3:46)
06. A Bird in the Fan (2:11)
07. Fantasies (4:12)
08. Welcome to Nowhere (3:35)
09. Tell the Parole Board (3:08)
10. Deviant Terminology (2:48)
11. An Unguarded Response (3:23)
12. From A Motel Phone (2:32)
13. Academics (2:27)
14. Rose Confession (7:42)
15. I Know You're Not Just Here To Teach (1:48)
16. A Walk Through The Zoo / A Friendly Nuisance (4:38)
17. Ed Kemper's Cage (4:05)
18. Crime of the Century (4:13)
19. The Man From The Alarm Company (2:50)
20. A New Hairdo for Beverly Jean (3:21)