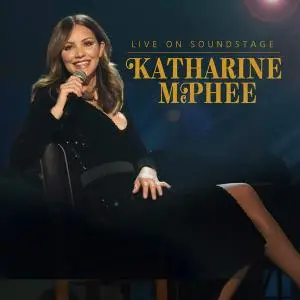 Katharine McPhee - Live on Soundstage (2018)
Blu-ray: BDMV | MPEG-4 AVC Video 31397 kbps 1080p / 23.976 fps / 16:9 / High Profile 4.1
Audio#1: LPCM Audio English 2304 kbps 2.0 / 48 kHz / 2304 kbps / 24-bit | Audio#2: DTS-HD Master Audio English 3659 kbps 5.1 / 48 kHz / 3659 kbps / 24-bit (DTS Core: 5.1 / 48 kHz / 1509 kbps / 24-bit)
Pop, Vocal Jazz | 01:10:15 | 19,4 Gb
After her unforgettable rendition of "Somewhere Over the Rainbow" on "American Idol" in 2006, Katharine McPhee catapulted to instant stardom. Further propelling her success was the hit single "Over It" from her 2007 chart-topping debut album. McPhee's talents also extended to acting, which she put to good use in two popular television series, "Smash" and "Scorpion," and she is no stranger to PBS specials, having guested on "Foster and Friends" and "Chris Botti in Boston." In this jazz-filled installment of "Soundstage," McPhee gets the spotlight to herself (with a little help from her friends David Foster, Eric Benet, and Frederic Yonnet) performing selections from her fifth studio album, "I Fall In Love Too Easily." Audiences across America will fall in love very easily with this "Soundstage" performance.
Tracklist:
01. Blame It On My Youth/You Make Me Feel So Young
02. I'll Be Seeing You/Some Other Time
03. Night And Day
04. I Fall In Love Too Easily
05. Sooner Or Later
06. It Never Entered My Mind
07. Everything Must Change
08. The Last Time
09. I've Grown Accustomed To His Face
10. Who Can I Turn To
11. All The Way
12. Somewhere Over The Rainbow
13. That's Life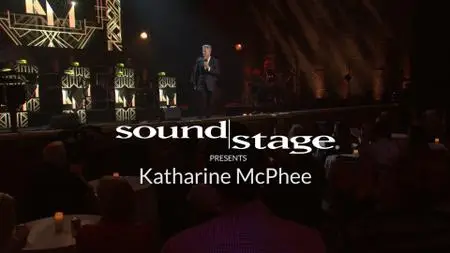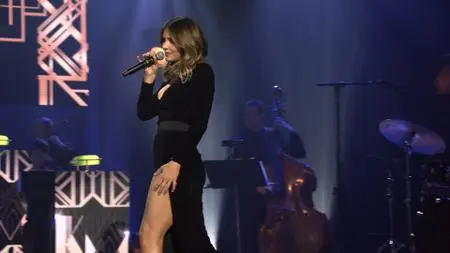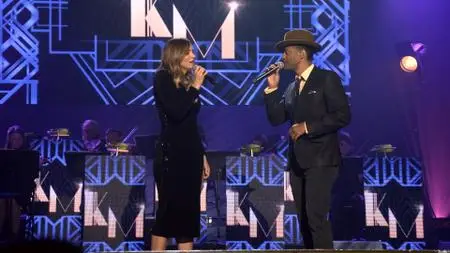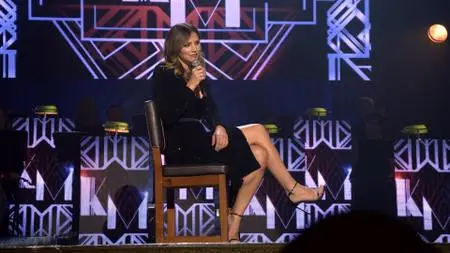 Disc Title: Katharine McPhee - Live on Soundstage 2018 Blu-ray
Disc Size: 20 821 707 707 bytes
Protection: AACS
BD-Java: Yes
BDInfo: 0.5.8
Notes:
BDINFO HOME:
Cinema Squid
http://www.cinemasquid.com/blu-ray/tools/bdinfo
INCLUDES FORUMS REPORT FOR:
AVS Forum Blu-ray Audio and Video Specifications Thread
http://www.avsforum.com/avs-vb/showthread.php?t=1155731
********************
PLAYLIST: 00002.MPLS
********************
<–- BEGIN FORUMS PASTE –->
Total   Video
Title                                                           Codec   Length  Movie Size      Disc Size       Bitrate Bitrate Main Audio Track                          Secondary Audio Track
-----                                                           ------  ------- --------------  --------------  ------- ------- ------------------                        ---------------------
00002.MPLS                                                      AVC     1:10:15 20 742 804 864  20 821 707 707  39,37   31,40   LPCM 2.0 2304Kbps (48kHz/24-bit)          DTS-HD Master 5.1 3659Kbps (48kHz/24-bit)
Код:
DISC INFO:
Disc Title:     Katharine McPhee - Live on Soundstage 2018 Blu-ray
Disc Size:      20 821 707 707 bytes
Protection:     AACS
BD-Java:        Yes
BDInfo:         0.5.8
PLAYLIST REPORT:
Name:                   00002.MPLS
Length:                 1:10:15.085 (h:m:s.ms)
Size:                   20 742 804 864 bytes
Total Bitrate:          39,37 Mbps
VIDEO:
Codec                   Bitrate             Description
-----                   -------             -----------
MPEG-4 AVC Video        31397 kbps          1080p / 23,976 fps / 16:9 / High Profile 4.1
AUDIO:
Codec                           Language        Bitrate         Description
-----                           --------        -------         -----------
LPCM Audio                      English         2304 kbps       2.0 / 48 kHz / 2304 kbps / 24-bit
DTS-HD Master Audio             English         3659 kbps       5.1 / 48 kHz / 3659 kbps / 24-bit (DTS Core: 5.1 / 48 kHz / 1509 kbps / 24-bit)
FILES:
Name            Time In         Length          Size            Total Bitrate
----            -------         ------          ----            -------------
00002.M2TS      0:00:00.000     1:10:15.085     20 742 804 864  39 368
CHAPTERS:
Number          Time In         Length          Avg Video Rate  Max 1-Sec Rate  Max 1-Sec Time  Max 5-Sec Rate  Max 5-Sec Time  Max 10Sec Rate  Max 10Sec Time  Avg Frame Size  Max Frame Size  Max Frame Time
------          -------         ------          --------------  --------------  --------------  --------------  --------------  --------------  --------------  --------------  --------------  --------------
1               0:00:00.000     1:10:15.085     31 398 kbps     45 832 kbps     00:55:26.239    39 220 kbps     00:30:57.230    37 834 kbps     01:02:34.584    163 694 bytes   782 501 bytes   00:30:39.462
STREAM DIAGNOSTICS:
File            PID             Type            Codec           Language                Seconds                 Bitrate                 Bytes           Packets
----            ---             ----            -----           --------                --------------          --------------          -------------   -----
00002.M2TS      4113 (0x1011)   0x1B            AVC                                     4215,002                31 398                  16 542 956 074  89 968 051
00002.M2TS      4352 (0x1100)   0x80            LPCM            eng (English)           4215,002                2 310                   1 217 317 992   6 744 144
00002.M2TS      4353 (0x1101)   0x86            DTS-HD MA       eng (English)           4215,002                3 659                   1 928 041 544   11 135 947

<---- END FORUMS PASTE ---->
QUICK SUMMARY:
Disc Title: Katharine McPhee - Live on Soundstage 2018 Blu-ray
Disc Size: 20 821 707 707 bytes
Protection: AACS
BD-Java: Yes
Playlist: 00002.MPLS
Size: 20 742 804 864 bytes
Length: 1:10:15.085
Total Bitrate: 39,37 Mbps
Video: MPEG-4 AVC Video / 31397 kbps / 1080p / 23,976 fps / 16:9 / High Profile 4.1
Audio: English / LPCM Audio / 2.0 / 48 kHz / 2304 kbps / 24-bit
Audio: English / DTS-HD Master Audio / 5.1 / 48 kHz / 3659 kbps / 24-bit (DTS Core: 5.1 / 48 kHz / 1509 kbps / 24-bit)
********************
PLAYLIST: 01002.MPLS
********************
<–- BEGIN FORUMS PASTE –->
Total   Video
Title                                                           Codec   Length  Movie Size      Disc Size       Bitrate Bitrate Main Audio Track                          Secondary Audio Track
-----                                                           ------  ------- --------------  --------------  ------- ------- ------------------                        ---------------------
01002.MPLS                                                      AVC     1:10:15 20 742 804 864  20 821 707 707  39,37   31,40   LPCM 2.0 2304Kbps (48kHz/24-bit)          DTS-HD Master 5.1 3659Kbps (48kHz/24-bit)
Код:
DISC INFO:
Disc Title:     Katharine McPhee - Live on Soundstage 2018 Blu-ray
Disc Size:      20 821 707 707 bytes
Protection:     AACS
BD-Java:        Yes
BDInfo:         0.5.8
PLAYLIST REPORT:
Name:                   01002.MPLS
Length:                 1:10:15.085 (h:m:s.ms)
Size:                   20 742 804 864 bytes
Total Bitrate:          39,37 Mbps
VIDEO:
Codec                   Bitrate             Description
-----                   -------             -----------
MPEG-4 AVC Video        31397 kbps          1080p / 23,976 fps / 16:9 / High Profile 4.1
AUDIO:
Codec                           Language        Bitrate         Description
-----                           --------        -------         -----------
LPCM Audio                      English         2304 kbps       2.0 / 48 kHz / 2304 kbps / 24-bit
DTS-HD Master Audio             English         3659 kbps       5.1 / 48 kHz / 3659 kbps / 24-bit (DTS Core: 5.1 / 48 kHz / 1509 kbps / 24-bit)
FILES:
Name            Time In         Length          Size            Total Bitrate
----            -------         ------          ----            -------------
00002.M2TS      0:00:00.000     1:10:15.085     20 742 804 864  39 368
CHAPTERS:
Number          Time In         Length          Avg Video Rate  Max 1-Sec Rate  Max 1-Sec Time  Max 5-Sec Rate  Max 5-Sec Time  Max 10Sec Rate  Max 10Sec Time  Avg Frame Size  Max Frame Size  Max Frame Time
------          -------         ------          --------------  --------------  --------------  --------------  --------------  --------------  --------------  --------------  --------------  --------------
1               0:00:00.000     0:01:25.043     30 819 kbps     42 640 kbps     00:00:57.724    37 611 kbps     00:00:28.695    36 476 kbps     00:00:01.459    160 600 bytes   732 717 bytes   00:00:01.960
2               0:01:25.043     0:08:28.174     31 441 kbps     45 552 kbps     00:06:49.909    39 214 kbps     00:07:06.467    36 833 kbps     00:07:05.675    163 917 bytes   699 130 bytes   00:07:36.080
3               0:09:53.217     0:05:34.167     31 276 kbps     44 022 kbps     00:13:40.694    38 662 kbps     00:13:57.336    37 222 kbps     00:13:40.694    163 059 bytes   647 175 bytes   00:11:40.282
4               0:15:27.384     0:06:34.769     31 335 kbps     44 240 kbps     00:19:42.806    39 038 kbps     00:21:08.642    37 700 kbps     00:21:04.680    163 368 bytes   691 434 bytes   00:16:59.810
5               0:22:02.154     0:05:24.073     31 425 kbps     43 998 kbps     00:27:19.387    38 745 kbps     00:27:02.621    36 737 kbps     00:24:40.437    163 834 bytes   585 481 bytes   00:24:56.745
6               0:27:26.227     0:03:11.191     31 283 kbps     45 422 kbps     00:28:32.752    38 841 kbps     00:28:12.732    36 501 kbps     00:29:40.487    163 093 bytes   611 645 bytes   00:30:14.979
7               0:30:37.418     0:05:04.345     31 304 kbps     45 477 kbps     00:34:48.461    39 220 kbps     00:30:57.230    37 200 kbps     00:32:46.464    163 207 bytes   782 501 bytes   00:30:39.462
8               0:35:41.764     0:04:29.519     31 483 kbps     44 634 kbps     00:39:39.126    38 726 kbps     00:36:11.335    36 753 kbps     00:39:38.376    164 138 bytes   621 438 bytes   00:38:21.590
9               0:40:11.283     0:04:51.082     31 949 kbps     44 188 kbps     00:40:59.748    38 758 kbps     00:43:13.090    37 192 kbps     00:41:45.336    166 565 bytes   718 979 bytes   00:41:33.574
10              0:45:02.366     0:05:22.739     31 591 kbps     44 282 kbps     00:46:13.020    39 062 kbps     00:45:20.092    37 552 kbps     00:50:07.254    164 702 bytes   646 040 bytes   00:47:32.474
11              0:50:25.105     0:05:07.557     31 077 kbps     45 832 kbps     00:55:26.239    38 364 kbps     00:54:04.574    36 902 kbps     00:54:48.201    162 023 bytes   605 255 bytes   00:51:14.279
12              0:55:32.662     0:05:13.313     30 998 kbps     44 737 kbps     00:59:12.966    39 170 kbps     00:57:35.827    37 411 kbps     00:55:49.012    161 607 bytes   627 956 bytes   00:58:43.853
13              1:00:45.975     0:04:34.482     31 829 kbps     43 732 kbps     01:04:33.786    38 506 kbps     01:02:37.211    37 834 kbps     01:02:34.584    165 944 bytes   625 566 bytes   01:02:09.058
14              1:05:20.458     0:04:19.592     32 190 kbps     42 846 kbps     01:06:29.026    38 362 kbps     01:05:33.137    36 626 kbps     01:05:28.591    167 822 bytes   573 284 bytes   01:07:12.319
15              1:09:40.050     0:00:33.825     26 248 kbps     41 508 kbps     01:10:09.413    36 126 kbps     01:09:44.847    32 381 kbps     01:09:44.805    136 844 bytes   581 596 bytes   01:10:05.451
16              1:10:13.876     0:00:01.209     30 kbps         33 kbps         01:10:13.876    0 kbps          00:00:00.000    0 kbps          00:00:00.000    169 bytes       672 bytes       01:10:14.627
STREAM DIAGNOSTICS:
File            PID             Type            Codec           Language                Seconds                 Bitrate                 Bytes           Packets
----            ---             ----            -----           --------                --------------          --------------          -------------   -----
00002.M2TS      4113 (0x1011)   0x1B            AVC                                     4215,002                31 398                  16 542 956 074  89 968 051
00002.M2TS      4352 (0x1100)   0x80            LPCM            eng (English)           4215,002                2 310                   1 217 317 992   6 744 144
00002.M2TS      4353 (0x1101)   0x86            DTS-HD MA       eng (English)           4215,002                3 659                   1 928 041 544   11 135 947

<---- END FORUMS PASTE ---->
QUICK SUMMARY:
Disc Title: Katharine McPhee - Live on Soundstage 2018 Blu-ray
Disc Size: 20 821 707 707 bytes
Protection: AACS
BD-Java: Yes
Playlist: 01002.MPLS
Size: 20 742 804 864 bytes
Length: 1:10:15.085
Total Bitrate: 39,37 Mbps
Video: MPEG-4 AVC Video / 31397 kbps / 1080p / 23,976 fps / 16:9 / High Profile 4.1
Audio: English / LPCM Audio / 2.0 / 48 kHz / 2304 kbps / 24-bit
Audio: English / DTS-HD Master Audio / 5.1 / 48 kHz / 3659 kbps / 24-bit (DTS Core: 5.1 / 48 kHz / 1509 kbps / 24-bit)
********************
PLAYLIST: 00001.MPLS
********************
<–- BEGIN FORUMS PASTE –->
Total   Video
Title                                                           Codec   Length  Movie Size      Disc Size       Bitrate Bitrate Main Audio Track                          Secondary Audio Track
-----                                                           ------  ------- --------------  --------------  ------- ------- ------------------                        ---------------------
00001.MPLS                                                      AVC     0:00:40 67 398 528      20 821 707 707  13,27   7,91    LPCM 2.0 2304Kbps (48kHz/24-bit)          DTS-HD Master 2.0 2133Kbps (48kHz/24-bit)
Код:
DISC INFO:
Disc Title:     Katharine McPhee - Live on Soundstage 2018 Blu-ray
Disc Size:      20 821 707 707 bytes
Protection:     AACS
BD-Java:        Yes
BDInfo:         0.5.8
PLAYLIST REPORT:
Name:                   00001.MPLS
Length:                			  		   	  			     	 			   		  	   		      		 			  	 			   		  	   		  		  			     	 			   		   	  		 		   			  				  0:00:40.623 (h:m:s.ms)
Size:                   67 398 528 bytes
Total Bitrate:          13,27 Mbps
VIDEO:
Codec                   Bitrate             Description
-----                   -------             -----------
MPEG-4 AVC Video        7913 kbps           1080p / 23,976 fps / 16:9 / High Profile 4.1
AUDIO:
Codec                           Language        Bitrate         Description
-----                           --------        -------         -----------
LPCM Audio                      English         2304 kbps       2.0 / 48 kHz / 2304 kbps / 24-bit
DTS-HD Master Audio             English         2133 kbps       2.0 / 48 kHz / 2133 kbps / 24-bit (DTS Core: 2.0 / 48 kHz / 1509 kbps / 24-bit)
FILES:
Name            Time In         Length          Size            Total Bitrate
----            -------         ------          ----            -------------
00001.M2TS      0:00:00.000     0:00:40.623     67 398 528      13 259
CHAPTERS:
Number          Time In         Length          Avg Video Rate  Max 1-Sec Rate  Max 1-Sec Time  Max 5-Sec Rate  Max 5-Sec Time  Max 10Sec Rate  Max 10Sec Time  Avg Frame Size  Max Frame Size  Max Frame Time
------          -------         ------          --------------  --------------  --------------  --------------  --------------  --------------  --------------  --------------  --------------  --------------
1               0:00:00.000     0:00:40.623     7 921 kbps      8 842 kbps      00:00:02.961    8 403 kbps      00:00:01.960    8 275 kbps      00:00:01.960    41 337 bytes    678 268 bytes   00:00:10.969
STREAM DIAGNOSTICS:
File            PID             Type            Codec           Language                Seconds                 Bitrate                 Bytes           Packets
----            ---             ----            -----           --------                --------------          --------------          -------------   -----
00001.M2TS      4113 (0x1011)   0x1B            AVC                                     40,541                  8 027                   40 674 892      221 608
00001.M2TS      4352 (0x1100)   0x80            LPCM            eng (English)           40,541                  2 315                   11 732 500      65 000
00001.M2TS      4353 (0x1101)   0x86            DTS-HD MA       eng (English)           40,541                  2 139                   10 841 464      65 042

<---- END FORUMS PASTE ---->
QUICK SUMMARY:
Disc Title: Katharine McPhee - Live on Soundstage 2018 Blu-ray
Disc Size: 20 821 707 707 bytes
Protection: AACS
BD-Java: Yes
Playlist: 00001.MPLS
Size: 67 398 528 bytes
Length: 0:00:40.623
Total Bitrate: 13,27 Mbps
Video: MPEG-4 AVC Video / 7913 kbps / 1080p / 23,976 fps / 16:9 / High Profile 4.1
Audio: English / LPCM Audio / 2.0 / 48 kHz / 2304 kbps / 24-bit
Audio: English / DTS-HD Master Audio / 2.0 / 48 kHz / 2133 kbps / 24-bit (DTS Core: 2.0 / 48 kHz / 1509 kbps / 24-bit)
********************
PLAYLIST: 01001.MPLS
********************
<–- BEGIN FORUMS PASTE –->
Total   Video
Title                                                           Codec   Length  Movie Size      Disc Size       Bitrate Bitrate Main Audio Track                          Secondary Audio Track
-----                                                           ------  ------- --------------  --------------  ------- ------- ------------------                        ---------------------
01001.MPLS                                                      AVC     0:00:40 67 398 528      20 821 707 707  13,27   7,91    LPCM 2.0 2304Kbps (48kHz/24-bit)          DTS-HD Master 2.0 2133Kbps (48kHz/24-bit)
Код:
DISC INFO:
Disc Title:     Katharine McPhee - Live on Soundstage 2018 Blu-ray
Disc Size:      20 821 707 707 bytes
Protection:     AACS
BD-Java:        Yes
BDInfo:         0.5.8
PLAYLIST REPORT:
Name:                   01001.MPLS
Length:                 0:00:40.623 (h:m:s.ms)
Size:                   67 398 528 bytes
Total Bitrate:          13,27 Mbps
VIDEO:
Codec                   Bitrate             Description
-----                   -------             -----------
MPEG-4 AVC Video        7913 kbps           1080p / 23,976 fps / 16:9 / High Profile 4.1
AUDIO:
Codec                           Language        Bitrate         Description
-----                           --------        -------         -----------
LPCM Audio                      English         2304 kbps       2.0 / 48 kHz / 2304 kbps / 24-bit
DTS-HD Master Audio             English         2133 kbps       2.0 / 48 kHz / 2133 kbps / 24-bit (DTS Core: 2.0 / 48 kHz / 1509 kbps / 24-bit)
FILES:
Name            Time In         Length          Size            Total Bitrate
----            -------         ------          ----            -------------
00001.M2TS      0:00:00.000     0:00:40.623     67 398 528      13 259
CHAPTERS:
Number          Time In         Length          Avg Video Rate  Max 1-Sec Rate  Max 1-Sec Time  Max 5-Sec Rate  Max 5-Sec Time  Max 10Sec Rate  Max 10Sec Time  Avg Frame Size  Max Frame Size  Max Frame Time
------          -------         ------          --------------  --------------  --------------  --------------  --------------  --------------  --------------  --------------  --------------  --------------
1               0:00:00.000     0:00:00.125     2 210 kbps      0 kbps          00:00:00.000    0 kbps          00:00:00.000    0 kbps          00:00:00.000    8 641 bytes     33 103 bytes    00:00:00.000
2               0:00:00.125     0:00:39.330     7 972 kbps      8 842 kbps      00:00:02.961    8 403 kbps      00:00:01.960    8 275 kbps      00:00:01.960    41 565 bytes    678 268 bytes   00:00:10.969
3               0:00:39.456     0:00:01.167     6 791 kbps      7 840 kbps      00:00:39.497    0 kbps          00:00:00.000    0 kbps          00:00:00.000    38 130 bytes    671 162 bytes   00:00:39.998
STREAM DIAGNOSTICS:
File            PID             Type            Codec           Language                Seconds                 Bitrate                 Bytes           Packets
----            ---             ----            -----           --------                --------------          --------------          -------------   -----
00001.M2TS      4113 (0x1011)   0x1B            AVC                                     40,541                  8 027                   40 674 892      221 608
00001.M2TS      4352 (0x1100)   0x80            LPCM            eng (English)           40,541                  2 315                   11 732 500      65 000
00001.M2TS      4353 (0x1101)   0x86            DTS-HD MA       eng (English)           40,541                  2 139                   10 841 464      65 042

<---- END FORUMS PASTE ---->
QUICK SUMMARY:
Disc Title: Katharine McPhee - Live on Soundstage 2018 Blu-ray
Disc Size: 20 821 707 707 bytes
Protection: AACS
BD-Java: Yes
Playlist: 01001.MPLS
Size: 67 398 528 bytes
Length: 0:00:40.623
Total Bitrate: 13,27 Mbps
Video: MPEG-4 AVC Video / 7913 kbps / 1080p / 23,976 fps / 16:9 / High Profile 4.1
Audio: English / LPCM Audio / 2.0 / 48 kHz / 2304 kbps / 24-bit
Audio: English / DTS-HD Master Audio / 2.0 / 48 kHz / 2133 kbps / 24-bit (DTS Core: 2.0 / 48 kHz / 1509 kbps / 24-bit)