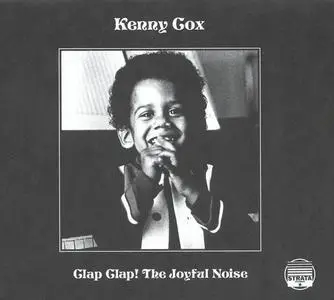 Kenny Cox - Clap Clap! The Joyful Noise (1975) {2013 180 Proof Records}
FLAC (tracks) - 16bit/44.1kHz - Official Digital Download (qobuz.com) -> 272 Mb | MP3 @320 -> 96 Mb | Cover | 5% repair rar
© 1974-75, 2013 Strata Records / 180 Proof Records
Jazz / Latin Jazz / Jazz Funk / Groove / Fender Rhodes / Piano
UNRELEASED Jazz from the legendary Detroit Jazz label Strata Records, Inc!

LorIn 1974, Strata Records Inc. was well known in Detroit for their art gallery, live music venue and record label, turning out records by artists like Kenny Cox and Lyman Woodard.

The title track, "Clap Clap! The Joyful Noise" is a frolicking bossa groove awash in the gentle sound of waves one can imagine lapping against the shores of Brazil's Praia da Fazenda, or perhaps the Taipus de Fora. "Samba de Romance" teems with the mischievous tones of two lovers playing not cat and mouse, but cat and cat (!), until the chase ends in a passionate nighttime rendezvous in sultry island air. The pulsating bounce of "Island Song," with its mood set by Moore's vibrant flugelhorn and the percussion of Ronald Johnson and Nengue Hernandez, is just about everything one would imagine an island song to be, while "Lost My Love" is really "Feel Like Making Love" in delicious disguise and the album's close, "Beyond The Dream," is a 13-minute enlivening, reflective odyssey on everything one has lived, and all that remains to be achieved. This previously unreleased masterpiece by Kenny Cox has been remastered from the original reel to reel masters.
qobuz.com INFOPersonnel
Kenny Cox
- Fender Rhodes, piano, clavinet, synthesizer, mellotron
Charles Moore
- flugelhorn
Buzz Jones
- soprano saxophone, flute
Ursula Walker
- vocals
Ron English
- 12 string guitar, bass guitar
Skeets Curry
- electric guitar (#1)
Victor Reeves
- drums
Ronald Johnson
- drums, percussion
Nengue Hernandez
- percussion, backing vocals
Fito Foster
- backing vocals
Recorded at Strata Sound Studios, 46 Selden, Detroit, MI in May-June 1974 and February-March 1975.Tracks
01 - Clap Clap! (A Joyful Noise)
02 - Samba de Romance
03 - Island Song
04 - Lost My Love
05 - Beyond the Dream
–––––––––––-
DON'T MODIFY THIS FILE
–––––––––––-
PERFORMER: auCDtect Task Manager, ver. 1.6.0 RC1 build 1.6.0.1
Copyright © 2008-2010 y-soft. All rights reserved
http://y-soft.org
ANALYZER: auCDtect: CD records authenticity detector, version 0.8.2
Copyright © 2004 Oleg Berngardt. All rights reserved.
Copyright © 2004 Alexander Djourik. All rights reserved.
FILE: 05 - Beyond the Dream.flac
Size: 90423704 Hash: AD4D356BA9EAF7DA2E7D0D6DAEA62A6B Accuracy: -m0
Conclusion: CDDA 100%
Signature: 55EAE66C63FB3297473801B9E93EDA4C030B177E
FILE: 04 - Lost My Love.flac
Size: 30609215 Hash: 8E84E6ADFB8B5AE3E9097BBD26F6FAB1 Accuracy: -m0
Conclusion: CDDA 100%
Signature: 28487717F3575F8DEF401E01AFCCFD2FC550BA6A
FILE: 03 - Island Song.flac
Size: 65978139 Hash: 0434238D282CE4F1F039056D3B95B719 Accuracy: -m0
Conclusion: CDDA 100%
Signature: CA8E9191C3A05581C763B691EA7FA96965FB90F5
FILE: 02 - Samba de Romance.flac
Size: 36056034 Hash: EFE16F38E017D5EF7B59480E5309267C Accuracy: -m0
Conclusion: CDDA 100%
Signature: 12A5000590ABB1F8E348BC3450664D40281BF1BF
FILE: 01 - Clap Clap! (A Joyful Noise).flac
Size: 47889829 Hash: CEA142072503628F4DCC5039A37B2AB3 Accuracy: -m0
Conclusion: CDDA 100%
Signature: A6CE21F1FDAA45A30357107DBBDA46325E9DE107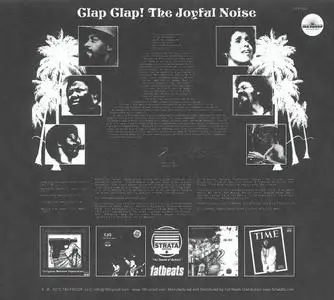 ===