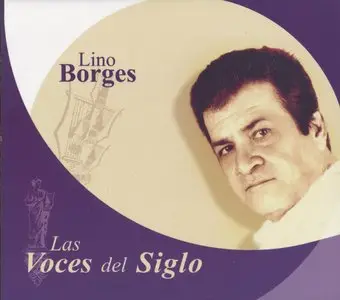 Lino Borges - Las Voces del Siglo
Cuba | MP3 320 Kbps | 110 MB
EGREM 2007
Lino Borges, singer, born 1936, Batabano (Cuba). Started as a singer in music groups in Batabano. Borges went on to join the Conjunto Saratoga, with which he remaind for 20 years, recording and appearing on radio and television programs as well as performing live.He is a notable interpreter of bolero and works as a soloist in nightclubs.
01. Vida Consentida
02. Y me haces pensar
03. Añorado Encuentro
04. Que motivo
05. La Vida Es un Sueno
06. Psicologia
07. Raro presagio
08. Canto mi propria vida
09. Ebrio de engaño
10. Volcan de ilusiones
11. Cozazon en cristal
12. Este cariño mio
13. Si me pudieras querer
14. Morir soñando
15. Cual motivo
16. Este amor salvaje