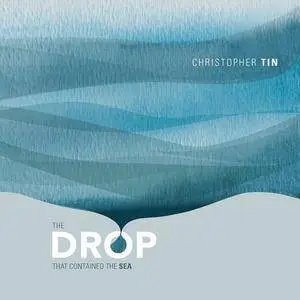 Christopher Tin, Royal Philharmonic Orchestra, Soweto Gospel Choir - The Drop That Contained the Sea (2014)
Classical, World | 57:25 mins | Mp3, 320 kbps | 132 MB
Label :Tin Works | Year Of Release :2014
Grammy Award-winning Christopher Tin's new album, The Drop That Contained the Sea, features Angel City Chorale (ACC) on 7 of 10 tracks.
The ten-part song-cycle, in ten languages, explores the theme of water in its different forms, with vocal performances by ACC alongside Grammy winners the Soweto Gospel Choir and Le Mystère des Voix Bulgares, as well as early music superstars Anonymous 4, Mongolian pop star Nominjin, world-renowned fadista Dulce Pontes, Grammy-nominated choir Schola Cantorum, and others. Christopher Tin composed and conducted the album with music performed by the Royal Philharmonic Orchestra.
Tracks:
01. Angel City Chorale with Soweto Gospel Choir, Shoji Kameda & the Royal Philharmonic Orchestra - Water Prelude (1:34)
02. Kardeş Türküler with the Angel City Chorale, Jamie Papish & the Royal Philharmonic Orchestra - Haktan Gelen Şerbeti (The Drink from God) (3:57)
03. Le Mystère des Voix Bulgares with the Royal Philharmonic Orchestra - Temen Oblak (Dark Clouds) (7:11)
04. Soweto Gospel Choir with the Angel City Chorale & the Royal Philharmonic Orchestra - Iza Ngomso (Come Tomorrow) (4:07)
05. Nominjin with the Angel City Chorale, Shoji Kameda & the Royal Philharmonic Orchestra - Tsas Narand Uyarna (The Heart of Snow) (4:01)
06. Dulce Pontes with the Royal Philharmonic Orchestra - Passou o Verão (Summer Has Gone) (6:28)
07. Roopa Mahadevan with the Angel City Chorale, Jon Sterckx & the Royal Philarmonic Orchestra - Devipravaha (Goddess River) (4:39)
08. Anonymous 4 with the Royal Philharmonic Orchestra - Seirenes (Sirens) (8:47)
09. Schola Cantorum with the Angel City Chorale & the Royal Philharmonic Orchestra - Haf Gengr Hriðum (The Storm-Driven Sea) (4:27)
10. Soweto Gospel Choir, the Angel City Chorale & Schola Cantorum with Anonymous 4, Dulce Pontas, Nominjin, Roopa Mahadevan, Le Mystère des Voix Bulgares, Kardeş Türküler, Shoji Kameda & the Royal Philharmonic Orchestra - Waloyo Yamoni (We Overcome the Wind) (12:13)