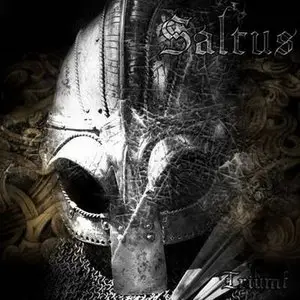 Saltus - Triumf (2009)
MP3 256 Kbps VBR | 67.5 MB | 00:39:40 | Poland (Warszawa)
Pagan Black/Death Metal
The beginning of SALTUS reaches as far as to the 1997, when Wojnar (guitar) begets the Dark Forest band. Its irregular line-up, though, causes many rehearsal difficulties. Meantime, the band gets reinforced by Faun (vocal) and Bithorn (guitar.) At the same time the name has been changed to SALTUS.
Tracklist:
01. Na Drodze Ku Wojnie 03:41
02. Stary Porzadek 05:13
03. Slowianska Vendetta 03:41
04. Synowie Ziemi 04:32
05. Piesn Wojny 02:22
06. Triumf 03:56
07. Oblicze Wiary 04:03
08. Moja Ofiara 04:42
09. Piesn Slowian 03:46
10. Hymn Slonca 03:44
http://rapidshare.com/files/324317285/SaltTriu09.rar
http://hotfile.com/dl/21517026/9248b0a/SaltTriu09.rar.html