Ravi Shankar & Ali Akbar Khan - The Master Musicians of India (1999)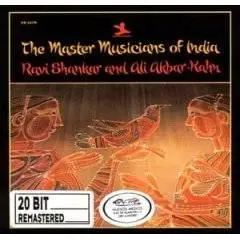 Title:
The Master Musicians of India
Artist:
Ravi Shankar
,
Ali Akbar Khan
Gender:
Hindi
Release date:
20/09/1999
Label:
Prestige
ASIN:
9B000025AFG
Source:
CDDA (CD Rip)
Audio:
APE 3.97 ExtraHigh (Monkey's Lossless Audio)
File Size:
75Mb + 75 Mb + 66.4 Mb
RAR Recovery Information:
Yes
Tracklist
1. Raga Palas Kafi
2. Raga Bilashkani Todi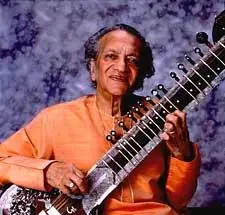 Ravi Shankar
father of the famous
Norah Jones
.
Born on April 7, 1920, in Varanasi near Benares in West Bengal into an orthodox, well-off Brahmin family, Rabindra Shankar Chowdery's father, ShyÆm Shankar, was employed as a diwan (minister) by the Maharajah of Jhalawar. By the age of 13, Ravi Shankar was going along on every tour of his brother Uday Shankar's Compaigne de Danse et Musique Hindou (Company of Hindu Dance and Music). At the-All-Bengali Music Conference in December 1934, he met the multi-instrumentalist Allauddin Khan. Precisely when Allauddin Khan was born is uncertain. People hazard dates in the 1860s around 1862, but in later years he himself gave his age haphazardly. He would transform many musicians' lives, but he had an incalculable effect on Ali Akbar (his son), Annapurna Devi (his daughter), and Ravi Shankar himself.
More
Info
Ali Akbar Khan
is a North Indian classical musician of the Maihar gharana who plays the sarod.His performances worldwide have established the modern sarod idiom and contributed to greater awareness of Indian classical music.
Ali Akbar Khan was born on April 14, 1922 in the village of Shibpur, Comilla, in present-day Bangladesh, to "Baba" Allauddin Khan and Madina Begum. Khan began his studies in vocal and instrumental music at the age of two under his father. He also studied drums from his uncle, Fakir Aftabuddin. Allauddin Khan trained him on several instruments, but decided finally that he must concentrate on the sarod. After years of rigorous training he gave his debut performance in his mid-teens. Khan became the court musician of the royal family of Jodhpur at the age of 22.
More
Info
Links (APE + CUE Files):
-
Part 1 (75Mb)
-
Part 2 (75Mb)
-
Part 3 (66.4Mb)