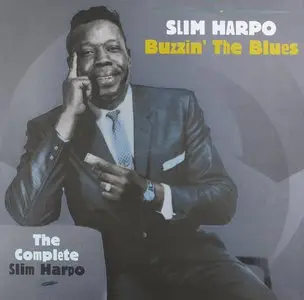 Slim Harpo - Buzzin' The Blues: The Complete Slim Harpo (2015) {5CD Box Set, Bear Family BCD 17339 EK}
EAC rip (secure mode) | FLAC (tracks)+CUE+LOG -> 1.56 Gb | MP3 @320 -> 935 Mb
Full Artwork @ 300 dpi (jpg) -> 41 Mb | 5% repair rar
© 2015 Bear Family | BCD 17339 EK
Blues / Electric Blues / Harmonica Blues / Swamp Blues
Back when the Rolling Stones were proud to be the voice of revolt and Mick Jagger was as far away from his knighthood as Zayn Malik is from a seat in the House of Lords, they were, very occasionally, modest, not to say humble. A couple years after cutting their eponymous first album in 1964, chock full of covers of blues and rhythm and blues songs by black artists including a buzz-toned slice of anthropomorphism about our favourite honey-making insect, Jagger told Rolling Stone magazine: "You could say that we did blues to turn people on, but why they would be turned on by us is unbelievably stupid. I mean what's the point in listening to us doing 'I'm a King Bee' when you can hear Slim Harpo do it?"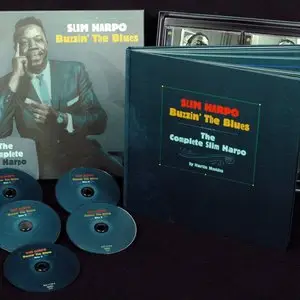 Which is as truthful a piece of self-deprecation as any since made by Jagger. Since while the Stones version of the song was good in its sincere English-boys-play-the blues style it couldn't hold a scented tea light to the original version of the song cut in 1957 in small studio in deepest Louisiana by a singer, guitarist and harmonica player called James Moore, otherwise known as Slim Harpo.
His version was direct, effective and perhaps slightly menacing with its slightly nasal vocals, echoey production and artless simplicity.

Harpo's name doesn't loom large in the blues hall of fame. Maybe that's because his relatively early death at the age of 46 in 1970 meant that he wasn't able to move from what was already becoming a diminishing black audience for the blues and move into the white market like his near contemporaries, BB King and John Lee Hooker. He did enjoy a couple of pop hits – "Rainin' In My Heart" and "I'm a King Bee" - but there would be no appearances at Monterey or overseas.
Still the influence of this melodic and accessible bluesman started early on, especially in the UK. As we've seen Jagger appropriated "I'm a King Bee" and other Harpo songs were cut by the Kinks, the Yardbirds, the Pretty Things and Them. Another group starting out in the Sixties even took their name from one of his early instrumentals, "Moody Blues".

Since those days his reputation has grown. Born James Moore he was given his recording name by producer JD Miller who seemed to delight in renaming the blues artists he recorded in his small studio in Crowley, Louisiana, with distinctive if not necessarily complementary titles - witness Lazy Lester (Leslie Johnson), Whispering Smith (Moses Smith) and Lonesome Sundown (Cornelius Green).

But what Miller was able to achieve in his studio in the late Fifties and through to the mid-Sixties was a distinctive sound that now become known as Swamp Blues (despite the absence of any swamps in that part of the state). Artists such as Harpo, Lightnin' Slim, Guitar Gable, Silas Hogan and Katie Webster cut blues numbers that lacked the harshness of the amplified blues being laid down by Howlin' Wolf and Muddy Waters in Chicago but instead relied with simple but tight arrangements and a mellowness and directness that the listener could immediately identify with.
As critic Peter Guralnick put it, it was "as if a black country and western singer or a white rhythm and blues singer were attempting to impersonate a member of the opposite genre".

Harpo was the most consistently successful of Miller's artists and a new box set of his complete recordings – 142 songs including alternative cuts and live tracks – shows what a consummate bluesman he was. Whether it's the plaintive and echoing loneliness of "Rainin' in My Heart", the juke-joint joy of the all-too short "Bobby Sox Baby", or the magnificent and brooding "Blues Hang-Over" (No 4 in Keith Richards's personal musical top 10, according to 2010 interview), Harpo was able to do it all.

Since Harpo's death, blues may have lost its black audience, which moved on to soul, funk and then hip-hop, but it still retains its power, authority, and in Harpo, an elemental honesty heard in line such as: "You can cry, cry, baby, Cry, cry, all night long, But when you wake up in the morning, You gonna find your good man gone".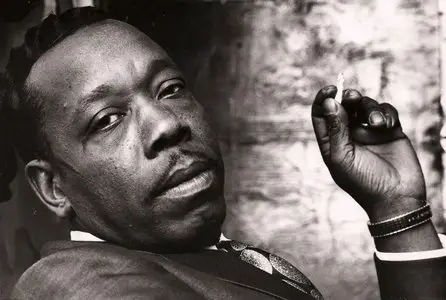 Blues music fans in my particular age group have always held a high regard for harmonica player extraordinaire James Isaac Moore, better known as Slim Harpo. Many first learned of Slim from the Rolling Stones' cover of "I'm A King Bee" from their debut album. I was fourteen years old when Slim released "Baby Scratch My Back" in 1966-my very first Blues purchase. A couple of years later Mick Jagger famously said "What's the point of listening to us do "I'm A King Bee" when you can listen to Slim Harpo do it?" I see your point Mick, but there's no reason we can't enjoy BOTH.And because of your efforts, many of us became aware of Slim and bought his music (although sadly, this didn't last long for Slim; he passed on from a heart attack in 1970, three weeks after his forty-sixth birthday).

This collection is truly complete. Five discs make up this set for over six hours of quality Swamp Blues. The first two CDs are reissues of all Slim's original Excello releases, including 45 B sides and album tracks most fans will be familiar with. The third and fourth CDs are made up of alternative tracks, plus unissued songs recorded for the Imperial label. These particular tracks are a treasure trove for fans of Swamp Blues. The guitar tandem of Rudy Richard and James Johnson plays a bit looser here; listen closely to the instrumental "Buzzin" and Johnson's guitar will put you in mind of Mickey Baker. Producer J.D. Miller is credited with asking Slim to "sing through his nose" to achieve the laconic, laid-back vocals he is famous for, but Slim's delivery is a little different on the tracks recorded with the Hi rhythm section, such as "The Music's Hot". Although Miller and Slim had their differences over the years (usually over royalties), the famed producer's influence on Swamp Blues and "Swamp Pop" cannot be overstated.

The fifth CD is a recording of a live performance at the National Guard Armory in Mobile, Alabama. Considering that this was taped in June of 1961, the recording holds up remarkably well. Rudy Richard plays excellent leads, while Johnson fills in on bass. Willie Parker, a disabled tenor saxophonist played the show while balancing himself on crutches, never missing a beat. Slim's harp work is, of course, perfection. He is as important to the Bayou Sound as Little Walter is to Chicago Blues.

While the music in this package is the main attraction, the hardcover book by Martin Hawkins is indispensable. Here you'll find the great back stories: how J.D. Miller started Slim on his vocal style, how slim's wife Lovelle helped write the songs, and how James Johnson developed the "Chicken Scratch". During an interview, he says "I started that mess. So many people do it now, but original is original. A lot of people have tried to do it over since, but you can't beat original". Gene Tomko has supplied many great photos to accompany Hawkins' text, and they both made the smart decision to offer updates on the surviving musicians today. The inclusion of the "Then And Now" chapter gives the whole project a living, contemporary feel, rather than that of a museum piece.

Martin Hawkins as executive producer for "Buzzin' The Blues" has crafted one of the finest boxed sets of any artist in any genre. This collection should be a shoo-in for Reissue Of The Year-if not the decade.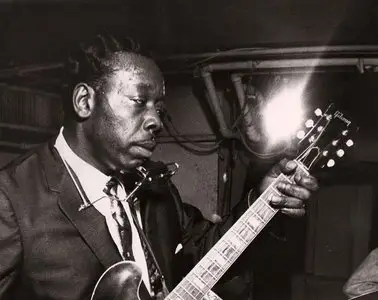 5-CD boxed set (LP-size) with 104 page hardcover book, 142 tracks. Total playing time approx. 410 minutes.
• The complete works of one of the masters of Louisiana 'swamp blues' and 'swamp pop.'
• Five CDs containing 142 tracks and a 104 page book with many rare photographs and illustrations.
• CDs 1 and 2 hold all Slim Harpo's Excello label 45s and original album tracks.
• CDs 3 and 4 have all the recordings unissued in Harpo's lifetime and all the alternative takes of issued songs.
• CD 5 features a live recording made in 1961, one of the very earliest to capture an original and important blues artist in their prime.
• There are four previously unissued live songs and one previously unknown song.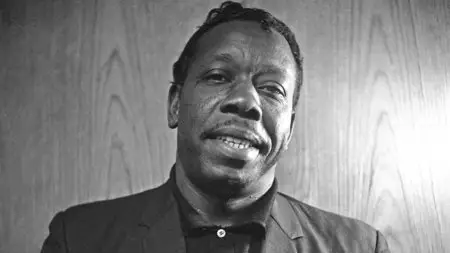 I'm very sorry but it's impossible to scan the booklet! (LP-size)Bear Family INFOtracklist:
Disc: 1
01. I'm A King Bee
02. I Got Love If You Want It
03. Wondering And Worryin'
04. Strange Love
05. You'll Be Sorry One Day
06. One More Day
07. Buzz Me Babe
08. Late Last Night
09. What A Dream
10. Blues Hangover
11. Don't Start Cryin' Now
12. Rainin' In My Heart
13. Snoopin' Around (instrumental)
14. Bobby Sox Baby
15. Dream Girl
16. My Home Is A Prison
17. Moody Blues (instrumental)
18. I Love The Life I'm Living
19. Buzzin' (instrumental)
20. My Little Queen Bee (Got A Brand New King)
21. I Need Money (Keep Your Alibis)
22. We're Two Of A Kind
23. Still Rainin' In My Heart
24. What's Goin 'On Baby
25. Sittin' Here Wondering
26. Harpo's Blues
27. Please Don't Turn Me Down
28. Baby Scratch My Back
29. I'm Gonna Miss You (Like The Devil)
30. Shake Your Hips
31. Midnight Blues
32. I'm Your Breadmaker, Baby
33. Loving You (The Way I Do)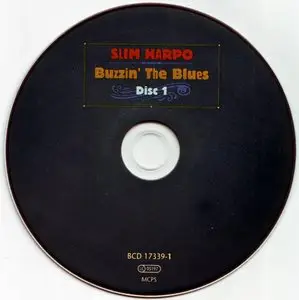 Disc: 2
01. Tip On In (Part 1)
02. Tip On In (Part 2)
03. I'm Gonna Keep What I've Got
04. I've Got To Be With You Tonight
05. Te-Ni-Nee-Ni-Nu
06. Mailbox Blues
07. Mohair Sam
08. I Just Can't Leave You
09. That's Why I Love You
10. Just For You
11. Folsom Prison Blues
12. Mutual Friend
13. I've Got My Finger On Your Trigger
14. The Price Is Too High
15. My Baby She's Got It
16. I'm So Sorry
17. I've Been A Good Thing For You
18. Hey Little Lee
19. Jody Man
20. Rainin' In My Heart (overdubbed)
21. Stick Your Chest Out Baby
22. The Music's Hot
23. You Can't Make It
24. The Hippy Song
25. Dynamite
26. Boogie Chillun
27. Rock Me Baby
28. Baby Please Come Home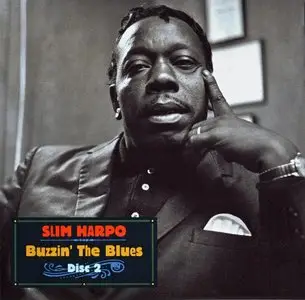 Disc: 3
01. One Of These Days
02. That Ain't Your Business
03. I'm A King Bee (Alternative)
04. This Ain't No Place For Me
05. I Got Love If You Want It (Alternative)
06. Things Gonna Change
07. Wondering And Worryin' (Alternative 1)
08. Strange Love (Alternative 1)
09. Wondering And Worryin' (Alternative 2)
10. One More Day (Alternative 1)
11. Late Last Night (Alternative 1)
12. Cigarettes
13. One More Day (Alternative 2)
14. Bobby Sox Baby (Alternative)
15. Buzz Me Babe (Alternative)
16. Late Last Night (Alternative 2)
17. That Ain't Your Business
18. Things Gonna Change
19. Talking Blues (aka Blues Hangover)
20. What's Goin' On
21. You Ain't Never Had to Cry (aka Don't Start Cryin' Now)
22. That's Alright (You'll Be Sorry One Day)
23. That's Alright (Alternative)
24. Yeah Yeah Baby
25. Dream Girl (Alternative)
26. Don't Start Cryin' Now (Alternative)
27. Blues Hangover (Alternative)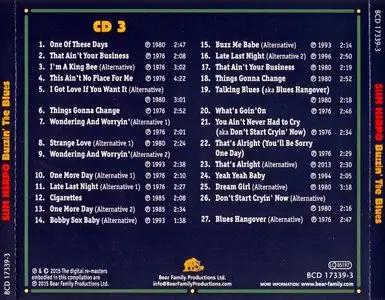 Disc: 4
01. Moody Blues (Instrumental, Alternative)
02. Rainin' In My Heart (Alternative 1)
03. Rainin' In My Heart (Alternative 2)
04. Wild About My Baby
05. That's Alright Baby (Don't Start Cryin Now)
06. Lover's Confession
07. Something Inside Me
08. Still Rainin' In My Heart
09. A Man Is Crying
10. Tonite I'm Lonely
11. I Love The Life I'm Living (Alternative 1)
12. Buzzin' (Instrumental, Alternative)
13. I Love The Life I'm Living (Alternative 2)
14. My Little Queen Bee (Alternative)
15. Little Sally Walker
16. Boogie Chillun
17. Blueberry Hill
18. I'm Waiting On You Baby (Version 1)
19. We're Two Of A Kind (Alternative)
20. I'm Waiting On You Baby (Version 2)
21. You'll Never Find A Love (As True As Mine)
22. I Don't Want No One (To Take You Away From Me) (Version 1)
23. Baby Scratch My Back (The Scratch) (Alternative)
24. I Don't Want No One (To Take You Away From Me) (Version 2)
25. Baby You Got What I Want
26. Your Love For Me Is Gone
27. I Gotta Stop Loving You
28. Stop Working Blues
29. I Just Can't Leave You
30. There's Nothing As Sweet As Making Up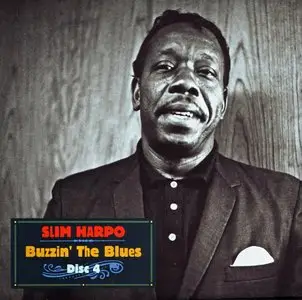 Disc: 5 (Live)
01. Star Time (Set 1:Theme and Introduction)
02. Hold Me Tenderly
03. Little Liza Jane (Set 1)
04. I'm A King Bee (Set 1)
05. Buzzin'
06. I Got Love If You Want It (Set 1)
07. You Know I Love You
08. Lottie Mo
09. Everybody Needs Somebody
10. Big Boss Man
11. I'll Take Care Of You
12. Boogie Chillun
13. Moody Blues (instrumental)
14. Sugar Coated Love
15. Last Night
16. Matilda (unknown vocalist)
17. Talk To Me Baby (unknown vocalist)
18. Star Time (Set 2: Theme and Introduction)
19. I'm A King Bee (Set 2)
20. I Don't Play
21. I Got Love If You Want It (Set 2)
22. Little Liza Jane (Set 2)
23. When The Saints Go Marchin' In
24. Rainin' In My Heart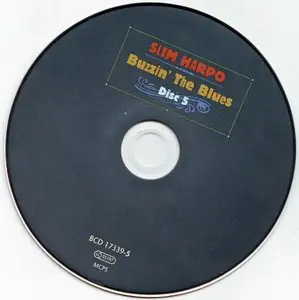 Exact Audio Copy V1.0 beta 6 from 9. April 2015

EAC extraction logfile from 13. May 2015, 19:00

Slim Harpo / Buzzin' The Blues: The Complete Slim Harpo (Disc 1)

Used drive : TSSTcorpCDDVDW SH-224BB Adapter: 1 ID: 0

Read mode : Secure
Utilize accurate stream : Yes
Defeat audio cache : Yes
Make use of C2 pointers : No

Read offset correction : 6
Overread into Lead-In and Lead-Out : No
Fill up missing offset samples with silence : Yes
Delete leading and trailing silent blocks : No
Null samples used in CRC calculations : Yes
Used interface : Native Win32 interface for Win NT & 2000
Gap handling : Appended to previous track

Used output format : User Defined Encoder
Selected bitrate : 128 kBit/s
Quality : High
Add ID3 tag : No
Command line compressor : C:\Program Files (x86)\Exact Audio Copy\Flac\flac.exe
Additional command line options : -8 -V -T "ARTIST=%artist%" -T "TITLE=%title%" -T "ALBUM=%albumtitle%" -T "DATE=%year%" -T "TRACKNUMBER=%tracknr%" -T "TOTALTRACKS=%numtracks%" -T "GENRE=%genre%" -T "ALBUMARTIST=%albumartist%" -T "ALBUM ARTIST=%albumartist%" -T "COMMENT=EAC Secure Mode, Test & Copy, AccurateRip, FLAC -8" %source%


TOC of the extracted CD

Track | Start | Length | Start sector | End sector
––––––––––––––––––––––––––––-
1 | 0:00.00 | 3:04.09 | 0 | 13808
2 | 3:04.09 | 2:48.72 | 13809 | 26480
3 | 5:53.06 | 2:08.46 | 26481 | 36126
4 | 8:01.52 | 2:11.57 | 36127 | 46008
5 | 10:13.34 | 2:18.11 | 46009 | 56369
6 | 12:31.45 | 2:26.20 | 56370 | 67339
7 | 14:57.65 | 2:17.66 | 67340 | 77680
8 | 17:15.56 | 2:40.05 | 77681 | 89685
9 | 19:55.61 | 3:02.26 | 89686 | 103361
10 | 22:58.12 | 3:06.30 | 103362 | 117341
11 | 26:04.42 | 2:13.57 | 117342 | 127373
12 | 28:18.24 | 2:33.38 | 127374 | 138886
13 | 30:51.62 | 2:17.02 | 138887 | 149163
14 | 33:08.64 | 1:57.20 | 149164 | 157958
15 | 35:06.09 | 3:18.30 | 157959 | 172838
16 | 38:24.39 | 2:54.31 | 172839 | 185919
17 | 41:18.70 | 3:01.36 | 185920 | 199530
18 | 44:20.31 | 2:32.26 | 199531 | 210956
19 | 46:52.57 | 2:07.70 | 210957 | 220551
20 | 49:00.52 | 2:38.07 | 220552 | 232408
21 | 51:38.59 | 2:22.51 | 232409 | 243109
22 | 54:01.35 | 2:49.52 | 243110 | 255836
23 | 56:51.12 | 3:01.66 | 255837 | 269477
24 | 59:53.03 | 2:48.13 | 269478 | 282090
25 | 62:41.16 | 3:20.16 | 282091 | 297106
26 | 66:01.32 | 2:13.40 | 297107 | 307121
27 | 68:14.72 | 2:57.62 | 307122 | 320458
28 | 71:12.59 | 2:53.56 | 320459 | 333489
29 | 74:06.40 | 2:22.22 | 333490 | 344161
30 | 76:28.62 | 2:31.18 | 344162 | 355504
31 | 79:00.05 | 2:09.46 | 355505 | 365225
32 | 81:09.51 | 2:34.22 | 365226 | 376797
33 | 83:43.73 | 2:56.68 | 376798 | 390065


Track 1

Filename C:\Rips\Slim Harpo - Buzzin' The Blues (2015) [FLAC]\CD1\01 - I'm A King Bee.wav

Pre-gap length 0:00:02.00

Peak level 96.5 %
Extraction speed 4.5 X
Track quality 100.0 %
Test CRC FDA1ADD6
Copy CRC FDA1ADD6
Track not present in AccurateRip database
Copy OK

Track 2

Filename C:\Rips\Slim Harpo - Buzzin' The Blues (2015) [FLAC]\CD1\02 - I Got Love If You Want It.wav

Pre-gap length 0:00:02.00

Peak level 96.5 %
Extraction speed 3.6 X
Track quality 99.9 %
Test CRC 9A7D28AD
Copy CRC 9A7D28AD
Track not present in AccurateRip database
Copy OK

Track 3

Filename C:\Rips\Slim Harpo - Buzzin' The Blues (2015) [FLAC]\CD1\03 - Wondering And Worryin'.wav

Pre-gap length 0:00:02.00

Peak level 96.5 %
Extraction speed 4.6 X
Track quality 100.0 %
Test CRC 58B6BAF1
Copy CRC 58B6BAF1
Track not present in AccurateRip database
Copy OK

Track 4

Filename C:\Rips\Slim Harpo - Buzzin' The Blues (2015) [FLAC]\CD1\04 - Strange Love.wav

Pre-gap length 0:00:02.00

Peak level 96.5 %
Extraction speed 4.9 X
Track quality 100.0 %
Test CRC A3F68015
Copy CRC A3F68015
Track not present in AccurateRip database
Copy OK

Track 5

Filename C:\Rips\Slim Harpo - Buzzin' The Blues (2015) [FLAC]\CD1\05 - You'll Be Sorry One Day.wav

Pre-gap length 0:00:02.00

Peak level 96.6 %
Extraction speed 5.0 X
Track quality 100.0 %
Test CRC 0A068E8C
Copy CRC 0A068E8C
Track not present in AccurateRip database
Copy OK

Track 6

Filename C:\Rips\Slim Harpo - Buzzin' The Blues (2015) [FLAC]\CD1\06 - One More Day.wav

Pre-gap length 0:00:02.00

Peak level 96.5 %
Extraction speed 5.3 X
Track quality 100.0 %
Test CRC E668EAB7
Copy CRC E668EAB7
Track not present in AccurateRip database
Copy OK

Track 7

Filename C:\Rips\Slim Harpo - Buzzin' The Blues (2015) [FLAC]\CD1\07 - Buzz Me Babe.wav

Pre-gap length 0:00:02.00

Peak level 96.6 %
Extraction speed 5.4 X
Track quality 100.0 %
Test CRC F87C6B9C
Copy CRC F87C6B9C
Track not present in AccurateRip database
Copy OK

Track 8

Filename C:\Rips\Slim Harpo - Buzzin' The Blues (2015) [FLAC]\CD1\08 - Late Last Night.wav

Pre-gap length 0:00:02.00

Peak level 96.6 %
Extraction speed 5.7 X
Track quality 100.0 %
Test CRC DD6DCA51
Copy CRC DD6DCA51
Track not present in AccurateRip database
Copy OK

Track 9

Filename C:\Rips\Slim Harpo - Buzzin' The Blues (2015) [FLAC]\CD1\09 - What A Dream.wav

Pre-gap length 0:00:02.00

Peak level 80.9 %
Extraction speed 6.0 X
Track quality 100.0 %
Test CRC 456D055C
Copy CRC 456D055C
Track not present in AccurateRip database
Copy OK

Track 10

Filename C:\Rips\Slim Harpo - Buzzin' The Blues (2015) [FLAC]\CD1\10 - Blues Hangover.wav

Pre-gap length 0:00:02.00

Peak level 79.8 %
Extraction speed 6.2 X
Track quality 100.0 %
Test CRC 56E7F74D
Copy CRC 56E7F74D
Track not present in AccurateRip database
Copy OK

Track 11

Filename C:\Rips\Slim Harpo - Buzzin' The Blues (2015) [FLAC]\CD1\11 - Don't Start Cryin' Now.wav

Pre-gap length 0:00:02.00

Peak level 84.8 %
Extraction speed 4.3 X
Track quality 99.9 %
Test CRC CF25D532
Copy CRC CF25D532
Track not present in AccurateRip database
Copy OK

Track 12

Filename C:\Rips\Slim Harpo - Buzzin' The Blues (2015) [FLAC]\CD1\12 - Rainin' In My Heart.wav

Pre-gap length 0:00:02.00

Peak level 96.5 %
Extraction speed 6.3 X
Track quality 100.0 %
Test CRC 0ACA5FDD
Copy CRC 0ACA5FDD
Track not present in AccurateRip database
Copy OK

Track 13

Filename C:\Rips\Slim Harpo - Buzzin' The Blues (2015) [FLAC]\CD1\13 - Snoopin' Around (Instrumental).wav

Pre-gap length 0:00:02.00

Peak level 95.8 %
Extraction speed 6.3 X
Track quality 100.0 %
Test CRC 295BCB70
Copy CRC 295BCB70
Track not present in AccurateRip database
Copy OK

Track 14

Filename C:\Rips\Slim Harpo - Buzzin' The Blues (2015) [FLAC]\CD1\14 - Bobby Sox Baby.wav

Pre-gap length 0:00:02.00

Peak level 96.5 %
Extraction speed 6.2 X
Track quality 100.0 %
Test CRC 598E626F
Copy CRC 598E626F
Track not present in AccurateRip database
Copy OK

Track 15

Filename C:\Rips\Slim Harpo - Buzzin' The Blues (2015) [FLAC]\CD1\15 - Dream Girl.wav

Pre-gap length 0:00:02.00

Peak level 96.6 %
Extraction speed 7.0 X
Track quality 100.0 %
Test CRC 2FEF4A48
Copy CRC 2FEF4A48
Track not present in AccurateRip database
Copy OK

Track 16

Filename C:\Rips\Slim Harpo - Buzzin' The Blues (2015) [FLAC]\CD1\16 - My Home Is A Prison.wav

Pre-gap length 0:00:02.00

Peak level 96.5 %
Extraction speed 6.9 X
Track quality 100.0 %
Test CRC 4F07B759
Copy CRC 4F07B759
Track not present in AccurateRip database
Copy OK

Track 17

Filename C:\Rips\Slim Harpo - Buzzin' The Blues (2015) [FLAC]\CD1\17 - Moody Blues (Instrumental).wav

Pre-gap length 0:00:02.00

Peak level 95.9 %
Extraction speed 7.1 X
Track quality 100.0 %
Test CRC C79AD6B1
Copy CRC C79AD6B1
Track not present in AccurateRip database
Copy OK

Track 18

Filename C:\Rips\Slim Harpo - Buzzin' The Blues (2015) [FLAC]\CD1\18 - I Love The Life I'm Living.wav

Pre-gap length 0:00:02.00

Peak level 96.6 %
Extraction speed 7.1 X
Track quality 100.0 %
Test CRC 7756494F
Copy CRC 7756494F
Track not present in AccurateRip database
Copy OK

Track 19

Filename C:\Rips\Slim Harpo - Buzzin' The Blues (2015) [FLAC]\CD1\19 - Buzzin' (Instrumental).wav

Pre-gap length 0:00:02.00

Peak level 96.6 %
Extraction speed 6.7 X
Track quality 100.0 %
Test CRC 6750BCE0
Copy CRC 6750BCE0
Track not present in AccurateRip database
Copy OK

Track 20

Filename C:\Rips\Slim Harpo - Buzzin' The Blues (2015) [FLAC]\CD1\20 - My Little Queen Bee (Got A Brand New King).wav

Pre-gap length 0:00:02.00

Peak level 96.5 %
Extraction speed 7.4 X
Track quality 100.0 %
Test CRC 6A949639
Copy CRC 6A949639
Track not present in AccurateRip database
Copy OK

Track 21

Filename C:\Rips\Slim Harpo - Buzzin' The Blues (2015) [FLAC]\CD1\21 - I Need Money (Keep Your Alibis).wav

Pre-gap length 0:00:02.00

Peak level 96.6 %
Extraction speed 7.3 X
Track quality 100.0 %
Test CRC 6CEE387C
Copy CRC 6CEE387C
Track not present in AccurateRip database
Copy OK

Track 22

Filename C:\Rips\Slim Harpo - Buzzin' The Blues (2015) [FLAC]\CD1\22 - We're Two Of A Kind.wav

Pre-gap length 0:00:02.00

Peak level 96.5 %
Extraction speed 7.7 X
Track quality 100.0 %
Test CRC 708B4FB9
Copy CRC 708B4FB9
Track not present in AccurateRip database
Copy OK

Track 23

Filename C:\Rips\Slim Harpo - Buzzin' The Blues (2015) [FLAC]\CD1\23 - Still Rainin' In My Heart.wav

Pre-gap length 0:00:02.00

Peak level 96.5 %
Extraction speed 7.8 X
Track quality 100.0 %
Test CRC 55864C96
Copy CRC 55864C96
Track not present in AccurateRip database
Copy OK

Track 24

Filename C:\Rips\Slim Harpo - Buzzin' The Blues (2015) [FLAC]\CD1\24 - What's Goin' On Baby.wav

Pre-gap length 0:00:02.00

Peak level 96.5 %
Extraction speed 7.9 X
Track quality 100.0 %
Test CRC 6ECC491E
Copy CRC 6ECC491E
Track not present in AccurateRip database
Copy OK

Track 25

Filename C:\Rips\Slim Harpo - Buzzin' The Blues (2015) [FLAC]\CD1\25 - Sittin' Here Wondering.wav

Pre-gap length 0:00:02.00

Peak level 96.6 %
Extraction speed 8.1 X
Track quality 100.0 %
Test CRC 1206E1DB
Copy CRC 1206E1DB
Track not present in AccurateRip database
Copy OK

Track 26

Filename C:\Rips\Slim Harpo - Buzzin' The Blues (2015) [FLAC]\CD1\26 - Harpo's Blues.wav

Pre-gap length 0:00:02.00

Peak level 96.3 %
Extraction speed 7.7 X
Track quality 100.0 %
Test CRC 7B68ACC2
Copy CRC 7B68ACC2
Track not present in AccurateRip database
Copy OK

Track 27

Filename C:\Rips\Slim Harpo - Buzzin' The Blues (2015) [FLAC]\CD1\27 - Please Don't Turn me Down.wav

Pre-gap length 0:00:02.00

Peak level 96.6 %
Extraction speed 8.3 X
Track quality 100.0 %
Test CRC 95EAE2B3
Copy CRC 95EAE2B3
Track not present in AccurateRip database
Copy OK

Track 28

Filename C:\Rips\Slim Harpo - Buzzin' The Blues (2015) [FLAC]\CD1\28 - Baby Scratch My Back.wav

Pre-gap length 0:00:02.00

Peak level 96.5 %
Extraction speed 8.3 X
Track quality 100.0 %
Test CRC 189C857B
Copy CRC 189C857B
Track not present in AccurateRip database
Copy OK

Track 29

Filename C:\Rips\Slim Harpo - Buzzin' The Blues (2015) [FLAC]\CD1\29 - I'm Gonna Miss You (Like The Devil).wav

Pre-gap length 0:00:02.00

Peak level 96.5 %
Extraction speed 8.1 X
Track quality 100.0 %
Test CRC 8F9834EA
Copy CRC 8F9834EA
Track not present in AccurateRip database
Copy OK

Track 30

Filename C:\Rips\Slim Harpo - Buzzin' The Blues (2015) [FLAC]\CD1\30 - Shake Your Hips.wav

Pre-gap length 0:00:02.00

Peak level 96.5 %
Extraction speed 8.3 X
Track quality 100.0 %
Test CRC EA97B8FA
Copy CRC EA97B8FA
Track not present in AccurateRip database
Copy OK

Track 31

Filename C:\Rips\Slim Harpo - Buzzin' The Blues (2015) [FLAC]\CD1\31 - Midnight Blues.wav

Pre-gap length 0:00:02.00

Peak level 96.6 %
Extraction speed 8.1 X
Track quality 100.0 %
Test CRC 491D00E0
Copy CRC 491D00E0
Track not present in AccurateRip database
Copy OK

Track 32

Filename C:\Rips\Slim Harpo - Buzzin' The Blues (2015) [FLAC]\CD1\32 - I'm Your Breadmaker, Baby.wav

Pre-gap length 0:00:02.00

Peak level 96.6 %
Extraction speed 8.5 X
Track quality 100.0 %
Test CRC CD8F9AE3
Copy CRC CD8F9AE3
Track not present in AccurateRip database
Copy OK

Track 33

Filename C:\Rips\Slim Harpo - Buzzin' The Blues (2015) [FLAC]\CD1\33 - Loving You (The Way I Do).wav

Pre-gap length 0:00:02.00

Peak level 96.5 %
Extraction speed 8.8 X
Track quality 100.0 %
Test CRC C4FE8DD6
Copy CRC C4FE8DD6
Track not present in AccurateRip database
Copy OK


None of the tracks are present in the AccurateRip database

No errors occurred

End of status report

–– CUETools DB Plugin V2.1.6

[CTDB TOCID: zHcWcRCZPpFNVn2kBdI2VluLJsI-] disk not present in database
Submit result: zHcWcRCZPpFNVn2kBdI2VluLJsI- has been uploaded


==== Log checksum 9597F1AD0C492F8F2864893C7DDA84E1FF3F02D1820533A6CEF820E522C9ECDF ====

Exact Audio Copy V1.0 beta 6 from 9. April 2015

EAC extraction logfile from 13. May 2015, 19:37

Slim Harpo / Buzzin' The Blues: The Complete Slim Harpo (Disc 2)

Used drive : TSSTcorpCDDVDW SH-224BB Adapter: 1 ID: 0

Read mode : Secure
Utilize accurate stream : Yes
Defeat audio cache : Yes
Make use of C2 pointers : No

Read offset correction : 6
Overread into Lead-In and Lead-Out : No
Fill up missing offset samples with silence : Yes
Delete leading and trailing silent blocks : No
Null samples used in CRC calculations : Yes
Used interface : Native Win32 interface for Win NT & 2000
Gap handling : Appended to previous track

Used output format : User Defined Encoder
Selected bitrate : 128 kBit/s
Quality : High
Add ID3 tag : No
Command line compressor : C:\Program Files (x86)\Exact Audio Copy\Flac\flac.exe
Additional command line options : -8 -V -T "ARTIST=%artist%" -T "TITLE=%title%" -T "ALBUM=%albumtitle%" -T "DATE=%year%" -T "TRACKNUMBER=%tracknr%" -T "TOTALTRACKS=%numtracks%" -T "GENRE=%genre%" -T "ALBUMARTIST=%albumartist%" -T "ALBUM ARTIST=%albumartist%" -T "COMMENT=EAC Secure Mode, Test & Copy, AccurateRip, FLAC -8" %source%


TOC of the extracted CD

Track | Start | Length | Start sector | End sector
––––––––––––––––––––––––––––-
1 | 0:00.00 | 2:54.42 | 0 | 13091
2 | 2:54.42 | 2:39.01 | 13092 | 25017
3 | 5:33.43 | 2:35.61 | 25018 | 36703
4 | 8:09.29 | 3:02.61 | 36704 | 50414
5 | 11:12.15 | 2:07.02 | 50415 | 59941
6 | 13:19.17 | 2:44.05 | 59942 | 72246
7 | 16:03.22 | 2:32.20 | 72247 | 83666
8 | 18:35.42 | 2:32.00 | 83667 | 95066
9 | 21:07.42 | 3:11.04 | 95067 | 109395
10 | 24:18.46 | 3:29.12 | 109396 | 125082
11 | 27:47.58 | 4:12.01 | 125083 | 143983
12 | 31:59.59 | 3:52.51 | 143984 | 161434
13 | 35:52.35 | 1:56.56 | 161435 | 170190
14 | 37:49.16 | 2:07.29 | 170191 | 179744
15 | 39:56.45 | 2:22.74 | 179745 | 190468
16 | 42:19.44 | 3:26.72 | 190469 | 205990
17 | 45:46.41 | 3:34.38 | 205991 | 222078
18 | 49:21.04 | 2:52.32 | 222079 | 235010
19 | 52:13.36 | 4:06.42 | 235011 | 253502
20 | 56:20.03 | 2:33.45 | 253503 | 265022
21 | 58:53.48 | 2:25.68 | 265023 | 275965
22 | 61:19.41 | 2:32.66 | 275966 | 287431
23 | 63:52.32 | 3:18.24 | 287432 | 302305
24 | 67:10.56 | 4:16.20 | 302306 | 321525
25 | 71:27.01 | 3:07.16 | 321526 | 335566
26 | 74:34.17 | 2:31.56 | 335567 | 346947
27 | 77:05.73 | 4:00.00 | 346948 | 364947
28 | 81:05.73 | 3:34.65 | 364948 | 381062


Track 1

Filename C:\Rips\Slim Harpo - Buzzin' The Blues (2015) [FLAC]\CD2\01 - Tip On In (Part 1).wav

Pre-gap length 0:00:02.00

Peak level 96.5 %
Extraction speed 4.4 X
Track quality 100.0 %
Test CRC 2087182C
Copy CRC 2087182C
Track not present in AccurateRip database
Copy OK

Track 2

Filename C:\Rips\Slim Harpo - Buzzin' The Blues (2015) [FLAC]\CD2\02 - Tip On In (Part 2).wav

Pre-gap length 0:00:02.00

Peak level 96.6 %
Extraction speed 3.5 X
Track quality 99.9 %
Test CRC 1AF1049A
Copy CRC 1AF1049A
Track not present in AccurateRip database
Copy OK

Track 3

Filename C:\Rips\Slim Harpo - Buzzin' The Blues (2015) [FLAC]\CD2\03 - I'm Gonna Keep What I've Got.wav

Pre-gap length 0:00:02.00

Peak level 96.6 %
Extraction speed 4.7 X
Track quality 100.0 %
Test CRC 86F81CE1
Copy CRC 86F81CE1
Track not present in AccurateRip database
Copy OK

Track 4

Filename C:\Rips\Slim Harpo - Buzzin' The Blues (2015) [FLAC]\CD2\04 - I've Got To Be With You Tonight.wav

Pre-gap length 0:00:02.00

Peak level 96.5 %
Extraction speed 5.1 X
Track quality 100.0 %
Test CRC B4654762
Copy CRC B4654762
Track not present in AccurateRip database
Copy OK

Track 5

Filename C:\Rips\Slim Harpo - Buzzin' The Blues (2015) [FLAC]\CD2\05 - Te-Ni-Nee-Ni-Nu.wav

Pre-gap length 0:00:02.00

Peak level 96.5 %
Extraction speed 4.9 X
Track quality 100.0 %
Test CRC 8B708D7A
Copy CRC 8B708D7A
Track not present in AccurateRip database
Copy OK

Track 6

Filename C:\Rips\Slim Harpo - Buzzin' The Blues (2015) [FLAC]\CD2\06 - Mailbox Blues.wav

Pre-gap length 0:00:02.00

Peak level 96.5 %
Extraction speed 5.4 X
Track quality 100.0 %
Test CRC 049142BD
Copy CRC 049142BD
Track not present in AccurateRip database
Copy OK

Track 7

Filename C:\Rips\Slim Harpo - Buzzin' The Blues (2015) [FLAC]\CD2\07 - Mohair Sam.wav

Pre-gap length 0:00:02.00

Peak level 96.5 %
Extraction speed 5.5 X
Track quality 100.0 %
Test CRC 0DE94E75
Copy CRC 0DE94E75
Track not present in AccurateRip database
Copy OK

Track 8

Filename C:\Rips\Slim Harpo - Buzzin' The Blues (2015) [FLAC]\CD2\08 - I Just Can't Leave You.wav

Pre-gap length 0:00:02.00

Peak level 96.5 %
Extraction speed 5.7 X
Track quality 100.0 %
Test CRC 3C9DB249
Copy CRC 3C9DB249
Track not present in AccurateRip database
Copy OK

Track 9

Filename C:\Rips\Slim Harpo - Buzzin' The Blues (2015) [FLAC]\CD2\09 - That's Why I Love You.wav

Pre-gap length 0:00:02.00

Peak level 96.5 %
Extraction speed 6.0 X
Track quality 100.0 %
Test CRC D06EEFA0
Copy CRC D06EEFA0
Track not present in AccurateRip database
Copy OK

Track 10

Filename C:\Rips\Slim Harpo - Buzzin' The Blues (2015) [FLAC]\CD2\10 - Just For You.wav

Pre-gap length 0:00:02.00

Peak level 96.5 %
Extraction speed 5.0 X
Track quality 99.9 %
Test CRC E3E584AA
Copy CRC E3E584AA
Track not present in AccurateRip database
Copy OK

Track 11

Filename C:\Rips\Slim Harpo - Buzzin' The Blues (2015) [FLAC]\CD2\11 - Folsom Prison Blues.wav

Pre-gap length 0:00:02.00

Peak level 96.6 %
Extraction speed 5.5 X
Track quality 99.9 %
Test CRC 7AF39E4B
Copy CRC 7AF39E4B
Track not present in AccurateRip database
Copy OK

Track 12

Filename C:\Rips\Slim Harpo - Buzzin' The Blues (2015) [FLAC]\CD2\12 - Mutual Friend.wav

Pre-gap length 0:00:02.00

Peak level 96.5 %
Extraction speed 6.9 X
Track quality 100.0 %
Test CRC 5EA8D8F1
Copy CRC 5EA8D8F1
Track not present in AccurateRip database
Copy OK

Track 13

Filename C:\Rips\Slim Harpo - Buzzin' The Blues (2015) [FLAC]\CD2\13 - I've Got My Finger On Your Trigger.wav

Pre-gap length 0:00:02.00

Peak level 96.5 %
Extraction speed 6.2 X
Track quality 100.0 %
Test CRC 38A363E9
Copy CRC 38A363E9
Track not present in AccurateRip database
Copy OK

Track 14

Filename C:\Rips\Slim Harpo - Buzzin' The Blues (2015) [FLAC]\CD2\14 - The Price Is Too High.wav

Pre-gap length 0:00:02.00

Peak level 96.5 %
Extraction speed 6.4 X
Track quality 100.0 %
Test CRC BEC7063E
Copy CRC BEC7063E
Track not present in AccurateRip database
Copy OK

Track 15

Filename C:\Rips\Slim Harpo - Buzzin' The Blues (2015) [FLAC]\CD2\15 - My Baby She's Got It.wav

Pre-gap length 0:00:02.00

Peak level 96.5 %
Extraction speed 6.7 X
Track quality 100.0 %
Test CRC A02BA0EC
Copy CRC A02BA0EC
Track not present in AccurateRip database
Copy OK

Track 16

Filename C:\Rips\Slim Harpo - Buzzin' The Blues (2015) [FLAC]\CD2\16 - I'm So Sorry.wav

Pre-gap length 0:00:02.00

Peak level 96.5 %
Extraction speed 7.4 X
Track quality 100.0 %
Test CRC 96AE0397
Copy CRC 96AE0397
Track not present in AccurateRip database
Copy OK

Track 17

Filename C:\Rips\Slim Harpo - Buzzin' The Blues (2015) [FLAC]\CD2\17 - I've Been A Good Thing For You.wav

Pre-gap length 0:00:02.00

Peak level 96.5 %
Extraction speed 7.5 X
Track quality 100.0 %
Test CRC 5DD969C4
Copy CRC 5DD969C4
Track not present in AccurateRip database
Copy OK

Track 18

Filename C:\Rips\Slim Harpo - Buzzin' The Blues (2015) [FLAC]\CD2\18 - Hey Little Lee.wav

Pre-gap length 0:00:02.00

Peak level 96.5 %
Extraction speed 7.5 X
Track quality 100.0 %
Test CRC 74852DCF
Copy CRC 74852DCF
Track not present in AccurateRip database
Copy OK

Track 19

Filename C:\Rips\Slim Harpo - Buzzin' The Blues (2015) [FLAC]\CD2\19 - Jody Man.wav

Pre-gap length 0:00:02.00

Peak level 96.6 %
Extraction speed 8.0 X
Track quality 100.0 %
Test CRC 86792BEB
Copy CRC 86792BEB
Track not present in AccurateRip database
Copy OK

Track 20

Filename C:\Rips\Slim Harpo - Buzzin' The Blues (2015) [FLAC]\CD2\20 - Rainin' In My Heart (Overdubbed).wav

Pre-gap length 0:00:02.00

Peak level 96.6 %
Extraction speed 7.4 X
Track quality 100.0 %
Test CRC EB2B3F46
Copy CRC EB2B3F46
Track not present in AccurateRip database
Copy OK

Track 21

Filename C:\Rips\Slim Harpo - Buzzin' The Blues (2015) [FLAC]\CD2\21 - Stick Your Chest Out Baby.wav

Pre-gap length 0:00:02.00

Peak level 96.5 %
Extraction speed 7.6 X
Track quality 100.0 %
Test CRC C25202E7
Copy CRC C25202E7
Track not present in AccurateRip database
Copy OK

Track 22

Filename C:\Rips\Slim Harpo - Buzzin' The Blues (2015) [FLAC]\CD2\22 - The Music's Hot.wav

Pre-gap length 0:00:01.74

Peak level 95.7 %
Extraction speed 7.7 X
Track quality 100.0 %
Test CRC 2903EFAC
Copy CRC 2903EFAC
Track not present in AccurateRip database
Copy OK

Track 23

Filename C:\Rips\Slim Harpo - Buzzin' The Blues (2015) [FLAC]\CD2\23 - You Can't Make It.wav

Pre-gap length 0:00:02.00

Peak level 96.5 %
Extraction speed 8.2 X
Track quality 100.0 %
Test CRC 58AA94B0
Copy CRC 58AA94B0
Track not present in AccurateRip database
Copy OK

Track 24

Filename C:\Rips\Slim Harpo - Buzzin' The Blues (2015) [FLAC]\CD2\24 - The Hippy Song.wav

Pre-gap length 0:00:02.00

Peak level 96.5 %
Extraction speed 7.0 X
Track quality 99.9 %
Test CRC 54C0CAE6
Copy CRC 54C0CAE6
Track not present in AccurateRip database
Copy OK

Track 25

Filename C:\Rips\Slim Harpo - Buzzin' The Blues (2015) [FLAC]\CD2\25 - Dynamite.wav

Pre-gap length 0:00:02.00

Peak level 96.6 %
Extraction speed 6.4 X
Track quality 99.9 %
Test CRC 261377C1
Copy CRC 261377C1
Track not present in AccurateRip database
Copy OK

Track 26

Filename C:\Rips\Slim Harpo - Buzzin' The Blues (2015) [FLAC]\CD2\26 - Boogie Chillun.wav

Pre-gap length 0:00:02.00

Peak level 96.6 %
Extraction speed 6.0 X
Track quality 99.9 %
Test CRC E6FCAE2D
Copy CRC E6FCAE2D
Track not present in AccurateRip database
Copy OK

Track 27

Filename C:\Rips\Slim Harpo - Buzzin' The Blues (2015) [FLAC]\CD2\27 - Rock Me Baby.wav

Pre-gap length 0:00:01.74

Peak level 96.6 %
Extraction speed 7.0 X
Track quality 99.9 %
Test CRC 9BB17E01
Copy CRC 9BB17E01
Track not present in AccurateRip database
Copy OK

Track 28

Filename C:\Rips\Slim Harpo - Buzzin' The Blues (2015) [FLAC]\CD2\28 - Baby Please Come Home.wav

Pre-gap length 0:00:02.00

Peak level 96.5 %
Extraction speed 8.9 X
Track quality 100.0 %
Test CRC 80E3A0A4
Copy CRC 80E3A0A4
Track not present in AccurateRip database
Copy OK


None of the tracks are present in the AccurateRip database

No errors occurred

End of status report

–– CUETools DB Plugin V2.1.6

[CTDB TOCID: IkmkPK4T2PrTWZqWfxaaAIwaGVo-] disk not present in database
Submit result: IkmkPK4T2PrTWZqWfxaaAIwaGVo- has been uploaded


==== Log checksum 441E5C66596ECE01D8C3D85844232BD0D14D94EEFA0CE4760DF64CCC615A83B3 ====

Exact Audio Copy V1.0 beta 6 from 9. April 2015

EAC extraction logfile from 13. May 2015, 20:21

Slim Harpo / Buzzin' The Blues: The Complete Slim Harpo (Disc 3)

Used drive : TSSTcorpCDDVDW SH-224BB Adapter: 1 ID: 0

Read mode : Secure
Utilize accurate stream : Yes
Defeat audio cache : Yes
Make use of C2 pointers : No

Read offset correction : 6
Overread into Lead-In and Lead-Out : No
Fill up missing offset samples with silence : Yes
Delete leading and trailing silent blocks : No
Null samples used in CRC calculations : Yes
Used interface : Native Win32 interface for Win NT & 2000
Gap handling : Appended to previous track

Used output format : User Defined Encoder
Selected bitrate : 128 kBit/s
Quality : High
Add ID3 tag : No
Command line compressor : C:\Program Files (x86)\Exact Audio Copy\Flac\flac.exe
Additional command line options : -8 -V -T "ARTIST=%artist%" -T "TITLE=%title%" -T "ALBUM=%albumtitle%" -T "DATE=%year%" -T "TRACKNUMBER=%tracknr%" -T "TOTALTRACKS=%numtracks%" -T "GENRE=%genre%" -T "ALBUMARTIST=%albumartist%" -T "ALBUM ARTIST=%albumartist%" -T "COMMENT=EAC Secure Mode, Test & Copy, AccurateRip, FLAC -8" %source%


TOC of the extracted CD

Track | Start | Length | Start sector | End sector
––––––––––––––––––––––––––––-
1 | 0:00.00 | 2:49.25 | 0 | 12699
2 | 2:49.25 | 2:10.53 | 12700 | 22502
3 | 5:00.03 | 3:04.02 | 22503 | 36304
4 | 8:04.05 | 4:24.17 | 36305 | 56121
5 | 12:28.22 | 3:03.32 | 56122 | 69878
6 | 15:31.54 | 2:54.11 | 69879 | 82939
7 | 18:25.65 | 2:03.35 | 82940 | 92199
8 | 20:29.25 | 2:26.43 | 92200 | 103192
9 | 22:55.68 | 2:40.47 | 103193 | 115239
10 | 25:36.40 | 2:12.52 | 115240 | 125191
11 | 27:49.17 | 2:29.48 | 125192 | 136414
12 | 30:18.65 | 2:10.71 | 136415 | 146235
13 | 32:29.61 | 2:36.07 | 146236 | 157942
14 | 35:05.68 | 1:40.41 | 157943 | 165483
15 | 36:46.34 | 2:16.72 | 165484 | 175755
16 | 39:03.31 | 2:52.28 | 175756 | 188683
17 | 41:55.59 | 2:21.47 | 188684 | 199305
18 | 44:17.31 | 2:54.28 | 199306 | 212383
19 | 47:11.59 | 2:20.28 | 212384 | 222911
20 | 49:32.12 | 2:48.43 | 222912 | 235554
21 | 52:20.55 | 2:36.70 | 235555 | 247324
22 | 54:57.50 | 2:31.28 | 247325 | 258677
23 | 57:29.03 | 2:32.10 | 258678 | 270087
24 | 60:01.13 | 2:07.50 | 270088 | 279662
25 | 62:08.63 | 3:20.34 | 279663 | 294696
26 | 65:29.22 | 2:18.27 | 294697 | 305073
27 | 67:47.49 | 2:47.31 | 305074 | 317629


Track 1

Filename C:\Rips\Slim Harpo - Buzzin' The Blues (2015) [FLAC]\CD3\01 - One Of These Days.wav

Pre-gap length 0:00:02.00

Peak level 96.5 %
Extraction speed 3.0 X
Track quality 99.9 %
Test CRC 9F6347BD
Copy CRC 9F6347BD
Track not present in AccurateRip database
Copy OK

Track 2

Filename C:\Rips\Slim Harpo - Buzzin' The Blues (2015) [FLAC]\CD3\02 - That Ain't Your Business.wav

Pre-gap length 0:00:02.00

Peak level 96.3 %
Extraction speed 4.0 X
Track quality 100.0 %
Test CRC BC4BC836
Copy CRC BC4BC836
Track not present in AccurateRip database
Copy OK

Track 3

Filename C:\Rips\Slim Harpo - Buzzin' The Blues (2015) [FLAC]\CD3\03 - I'm A King Bee (Alternative).wav

Pre-gap length 0:00:02.00

Peak level 96.5 %
Extraction speed 4.5 X
Track quality 100.0 %
Test CRC 524096FD
Copy CRC 524096FD
Track not present in AccurateRip database
Copy OK

Track 4

Filename C:\Rips\Slim Harpo - Buzzin' The Blues (2015) [FLAC]\CD3\04 - This Ain't No Place For Me.wav

Pre-gap length 0:00:02.00

Peak level 96.5 %
Extraction speed 5.1 X
Track quality 100.0 %
Test CRC 5B443633
Copy CRC 5B443633
Track not present in AccurateRip database
Copy OK

Track 5

Filename C:\Rips\Slim Harpo - Buzzin' The Blues (2015) [FLAC]\CD3\05 - I Got Love If You Want It (Alternative).wav

Pre-gap length 0:00:02.00

Peak level 96.5 %
Extraction speed 5.1 X
Track quality 100.0 %
Test CRC 90F49738
Copy CRC 90F49738
Track not present in AccurateRip database
Copy OK

Track 6

Filename C:\Rips\Slim Harpo - Buzzin' The Blues (2015) [FLAC]\CD3\06 - Things Gonna Change.wav

Pre-gap length 0:00:02.00

Peak level 96.6 %
Extraction speed 5.2 X
Track quality 100.0 %
Test CRC DB7D637F
Copy CRC DB7D637F
Track not present in AccurateRip database
Copy OK

Track 7

Filename C:\Rips\Slim Harpo - Buzzin' The Blues (2015) [FLAC]\CD3\07 - Wondering And Worryin' (Alternative 1).wav

Pre-gap length 0:00:02.00

Peak level 96.5 %
Extraction speed 3.6 X
Track quality 99.9 %
Test CRC C8297679
Copy CRC C8297679
Track not present in AccurateRip database
Copy OK

Track 8

Filename C:\Rips\Slim Harpo - Buzzin' The Blues (2015) [FLAC]\CD3\08 - Strange Love (alt -1).wav

Pre-gap length 0:00:02.00

Peak level 96.6 %
Extraction speed 5.3 X
Track quality 100.0 %
Test CRC 0811D39B
Copy CRC 0811D39B
Track not present in AccurateRip database
Copy OK

Track 9

Filename C:\Rips\Slim Harpo - Buzzin' The Blues (2015) [FLAC]\CD3\09 - Wondering And Worryin' (Alternative 2).wav

Pre-gap length 0:00:02.00

Peak level 96.5 %
Extraction speed 5.6 X
Track quality 100.0 %
Test CRC F557F915
Copy CRC F557F915
Track not present in AccurateRip database
Copy OK

Track 10

Filename C:\Rips\Slim Harpo - Buzzin' The Blues (2015) [FLAC]\CD3\10 - One More Day (Alternative 1).wav

Pre-gap length 0:00:02.00

Peak level 96.5 %
Extraction speed 5.6 X
Track quality 100.0 %
Test CRC EFCAFF0D
Copy CRC EFCAFF0D
Track not present in AccurateRip database
Copy OK

Track 11

Filename C:\Rips\Slim Harpo - Buzzin' The Blues (2015) [FLAC]\CD3\11 - Late Last Night (Alternative 1).wav

Pre-gap length 0:00:02.00

Peak level 96.5 %
Extraction speed 5.9 X
Track quality 100.0 %
Test CRC 4E80E466
Copy CRC 4E80E466
Track not present in AccurateRip database
Copy OK

Track 12

Filename C:\Rips\Slim Harpo - Buzzin' The Blues (2015) [FLAC]\CD3\12 - Cigarettes.wav

Pre-gap length 0:00:02.00

Peak level 95.2 %
Extraction speed 5.8 X
Track quality 100.0 %
Test CRC 3853FB42
Copy CRC 3853FB42
Track not present in AccurateRip database
Copy OK

Track 13

Filename C:\Rips\Slim Harpo - Buzzin' The Blues (2015) [FLAC]\CD3\13 - One More Day (Alternative 2).wav

Pre-gap length 0:00:02.00

Peak level 96.5 %
Extraction speed 6.1 X
Track quality 100.0 %
Test CRC 80AC3B21
Copy CRC 80AC3B21
Track not present in AccurateRip database
Copy OK

Track 14

Filename C:\Rips\Slim Harpo - Buzzin' The Blues (2015) [FLAC]\CD3\14 - Bobby Sox Baby (Alternative).wav

Pre-gap length 0:00:02.00

Peak level 92.9 %
Extraction speed 3.8 X
Track quality 99.8 %
Test CRC 7481123B
Copy CRC 7481123B
Track not present in AccurateRip database
Copy OK

Track 15

Filename C:\Rips\Slim Harpo - Buzzin' The Blues (2015) [FLAC]\CD3\15 - Buzz Me Babe (Alternative).wav

Pre-gap length 0:00:02.00

Peak level 96.5 %
Extraction speed 6.2 X
Track quality 100.0 %
Test CRC 492B6BA8
Copy CRC 492B6BA8
Track not present in AccurateRip database
Copy OK

Track 16

Filename C:\Rips\Slim Harpo - Buzzin' The Blues (2015) [FLAC]\CD3\16 - Late Last Night (Alternative 2).wav

Pre-gap length 0:00:02.00

Peak level 96.5 %
Extraction speed 6.7 X
Track quality 100.0 %
Test CRC EB5D87C3
Copy CRC EB5D87C3
Track not present in AccurateRip database
Copy OK

Track 17

Filename C:\Rips\Slim Harpo - Buzzin' The Blues (2015) [FLAC]\CD3\17 - That Ain't Your Business.wav

Pre-gap length 0:00:02.00

Peak level 96.6 %
Extraction speed 6.5 X
Track quality 100.0 %
Test CRC 6F912DDA
Copy CRC 6F912DDA
Track not present in AccurateRip database
Copy OK

Track 18

Filename C:\Rips\Slim Harpo - Buzzin' The Blues (2015) [FLAC]\CD3\18 - Things Gonna Change.wav

Pre-gap length 0:00:02.00

Peak level 96.5 %
Extraction speed 6.8 X
Track quality 100.0 %
Test CRC 5996D786
Copy CRC 5996D786
Track not present in AccurateRip database
Copy OK

Track 19

Filename C:\Rips\Slim Harpo - Buzzin' The Blues (2015) [FLAC]\CD3\19 - Talking Blues (aka Blues Hangover).wav

Pre-gap length 0:00:02.00

Peak level 96.5 %
Extraction speed 6.7 X
Track quality 100.0 %
Test CRC 60AB5124
Copy CRC 60AB5124
Track not present in AccurateRip database
Copy OK

Track 20

Filename C:\Rips\Slim Harpo - Buzzin' The Blues (2015) [FLAC]\CD3\20 - What's Goin'On.wav

Pre-gap length 0:00:02.00

Peak level 96.5 %
Extraction speed 7.0 X
Track quality 100.0 %
Test CRC B4E84BCB
Copy CRC B4E84BCB
Track not present in AccurateRip database
Copy OK

Track 21

Filename C:\Rips\Slim Harpo - Buzzin' The Blues (2015) [FLAC]\CD3\21 - You Ain't Never Had to Cry (aka Don't Start Cryin' Now).wav

Pre-gap length 0:00:02.00

Peak level 96.5 %
Extraction speed 7.1 X
Track quality 100.0 %
Test CRC D53A8D3A
Copy CRC D53A8D3A
Track not present in AccurateRip database
Copy OK

Track 22

Filename C:\Rips\Slim Harpo - Buzzin' The Blues (2015) [FLAC]\CD3\22 - That's Alright (You'll Be Sorry One Day).wav

Pre-gap length 0:00:02.00

Peak level 96.6 %
Extraction speed 5.3 X
Track quality 99.9 %
Test CRC EA42E355
Copy CRC EA42E355
Track not present in AccurateRip database
Copy OK

Track 23

Filename C:\Rips\Slim Harpo - Buzzin' The Blues (2015) [FLAC]\CD3\23 - That's Alright (Alternative).wav

Pre-gap length 0:00:02.00

Peak level 96.5 %
Extraction speed 7.3 X
Track quality 100.0 %
Test CRC 0C9FBFF1
Copy CRC 0C9FBFF1
Track not present in AccurateRip database
Copy OK

Track 24

Filename C:\Rips\Slim Harpo - Buzzin' The Blues (2015) [FLAC]\CD3\24 - Yeah Yeah Baby.wav

Pre-gap length 0:00:02.00

Peak level 96.6 %
Extraction speed 7.0 X
Track quality 100.0 %
Test CRC 09E37CF1
Copy CRC 09E37CF1
Track not present in AccurateRip database
Copy OK

Track 25

Filename C:\Rips\Slim Harpo - Buzzin' The Blues (2015) [FLAC]\CD3\25 - Dream Girl (Alternative).wav

Pre-gap length 0:00:02.00

Peak level 96.5 %
Extraction speed 7.8 X
Track quality 100.0 %
Test CRC 7213967C
Copy CRC 7213967C
Track not present in AccurateRip database
Copy OK

Track 26

Filename C:\Rips\Slim Harpo - Buzzin' The Blues (2015) [FLAC]\CD3\26 - Don't Start Cryin' Now (Alternative).wav

Pre-gap length 0:00:02.00

Peak level 94.8 %
Extraction speed 7.4 X
Track quality 100.0 %
Test CRC E64B7465
Copy CRC E64B7465
Track not present in AccurateRip database
Copy OK

Track 27

Filename C:\Rips\Slim Harpo - Buzzin' The Blues (2015) [FLAC]\CD3\27 - Blues Hangover (Alternative).wav

Pre-gap length 0:00:02.00

Peak level 93.0 %
Extraction speed 7.7 X
Track quality 100.0 %
Test CRC 311104E5
Copy CRC 311104E5
Track not present in AccurateRip database
Copy OK


None of the tracks are present in the AccurateRip database

No errors occurred

End of status report

–– CUETools DB Plugin V2.1.6

[CTDB TOCID: in3h50rT6iau3suhiC4xuxw04o0-] disk not present in database
Submit result: in3h50rT6iau3suhiC4xuxw04o0- has been uploaded


==== Log checksum 548F7E09B76E0F35D1A3260C0B99B13ACC8670177A16AB47419E1378D071DE77 ====

Exact Audio Copy V1.0 beta 6 from 9. April 2015

EAC extraction logfile from 13. May 2015, 21:12

Slim Harpo / Buzzin' The Blues: The Complete Slim Harpo (Disc 4)

Used drive : TSSTcorpCDDVDW SH-224BB Adapter: 1 ID: 0

Read mode : Secure
Utilize accurate stream : Yes
Defeat audio cache : Yes
Make use of C2 pointers : No

Read offset correction : 6
Overread into Lead-In and Lead-Out : No
Fill up missing offset samples with silence : Yes
Delete leading and trailing silent blocks : No
Null samples used in CRC calculations : Yes
Used interface : Native Win32 interface for Win NT & 2000
Gap handling : Appended to previous track

Used output format : User Defined Encoder
Selected bitrate : 128 kBit/s
Quality : High
Add ID3 tag : No
Command line compressor : C:\Program Files (x86)\Exact Audio Copy\Flac\flac.exe
Additional command line options : -8 -V -T "ARTIST=%artist%" -T "TITLE=%title%" -T "ALBUM=%albumtitle%" -T "DATE=%year%" -T "TRACKNUMBER=%tracknr%" -T "TOTALTRACKS=%numtracks%" -T "GENRE=%genre%" -T "ALBUMARTIST=%albumartist%" -T "ALBUM ARTIST=%albumartist%" -T "COMMENT=EAC Secure Mode, Test & Copy, AccurateRip, FLAC -8" %source%


TOC of the extracted CD

Track | Start | Length | Start sector | End sector
––––––––––––––––––––––––––––-
1 | 0:00.00 | 2:37.27 | 0 | 11801
2 | 2:37.27 | 2:41.09 | 11802 | 23885
3 | 5:18.36 | 2:35.11 | 23886 | 35521
4 | 7:53.47 | 1:58.18 | 35522 | 44389
5 | 9:51.65 | 2:17.01 | 44390 | 54665
6 | 12:08.66 | 2:19.62 | 54666 | 65152
7 | 14:28.53 | 2:06.38 | 65153 | 74640
8 | 16:35.16 | 2:39.30 | 74641 | 86595
9 | 19:14.46 | 2:40.67 | 86596 | 98662
10 | 21:55.38 | 2:33.52 | 98663 | 110189
11 | 24:29.15 | 2:34.06 | 110190 | 121745
12 | 27:03.21 | 2:08.30 | 121746 | 131375
13 | 29:11.51 | 2:31.06 | 131376 | 142706
14 | 31:42.57 | 2:37.66 | 142707 | 154547
15 | 34:20.48 | 2:36.53 | 154548 | 166300
16 | 36:57.26 | 2:57.15 | 166301 | 179590
17 | 39:54.41 | 2:45.18 | 179591 | 191983
18 | 42:39.59 | 2:29.55 | 191984 | 203213
19 | 45:09.39 | 2:41.13 | 203214 | 215301
20 | 47:50.52 | 2:34.15 | 215302 | 226866
21 | 50:24.67 | 2:50.22 | 226867 | 239638
22 | 53:15.14 | 2:51.32 | 239639 | 252495
23 | 56:06.46 | 2:34.01 | 252496 | 264046
24 | 58:40.47 | 2:55.38 | 264047 | 277209
25 | 61:36.10 | 3:22.03 | 277210 | 292362
26 | 64:58.13 | 3:06.20 | 292363 | 306332
27 | 68:04.33 | 2:42.32 | 306333 | 318514
28 | 70:46.65 | 3:20.19 | 318515 | 333533
29 | 74:07.09 | 3:14.60 | 333534 | 348143
30 | 77:21.69 | 3:06.07 | 348144 | 362100


Track 1

Filename C:\Rips\Slim Harpo - Buzzin' The Blues (2015) [FLAC]\CD4\01 - Moody Blues (Instrumental, Alternative).wav

Pre-gap length 0:00:02.00

Peak level 96.1 %
Extraction speed 3.2 X
Track quality 99.9 %
Test CRC 0AA8CE03
Copy CRC 0AA8CE03
Track not present in AccurateRip database
Copy OK

Track 2

Filename C:\Rips\Slim Harpo - Buzzin' The Blues (2015) [FLAC]\CD4\02 - Rainin' In My Heart (Alternative 1).wav

Pre-gap length 0:00:02.00

Peak level 96.6 %
Extraction speed 4.6 X
Track quality 100.0 %
Test CRC E9F39766
Copy CRC E9F39766
Track not present in AccurateRip database
Copy OK

Track 3

Filename C:\Rips\Slim Harpo - Buzzin' The Blues (2015) [FLAC]\CD4\03 - Rainin' In My Heart (Alternative 2).wav

Pre-gap length 0:00:02.00

Peak level 96.5 %
Extraction speed 4.7 X
Track quality 100.0 %
Test CRC 9EED2B38
Copy CRC 9EED2B38
Track not present in AccurateRip database
Copy OK

Track 4

Filename C:\Rips\Slim Harpo - Buzzin' The Blues (2015) [FLAC]\CD4\04 - Wild About My Baby.wav

Pre-gap length 0:00:02.00

Peak level 96.6 %
Extraction speed 4.6 X
Track quality 100.0 %
Test CRC 2444DD27
Copy CRC 2444DD27
Track not present in AccurateRip database
Copy OK

Track 5

Filename C:\Rips\Slim Harpo - Buzzin' The Blues (2015) [FLAC]\CD4\05 - That's Alright Baby (Don't Start Cryin Now).wav

Pre-gap length 0:00:02.00

Peak level 96.5 %
Extraction speed 4.9 X
Track quality 100.0 %
Test CRC 526B4A48
Copy CRC 526B4A48
Track not present in AccurateRip database
Copy OK

Track 6

Filename C:\Rips\Slim Harpo - Buzzin' The Blues (2015) [FLAC]\CD4\06 - Lover's Confession.wav

Pre-gap length 0:00:01.74

Peak level 96.5 %
Extraction speed 5.1 X
Track quality 100.0 %
Test CRC 7C743ACB
Copy CRC 7C743ACB
Track not present in AccurateRip database
Copy OK

Track 7

Filename C:\Rips\Slim Harpo - Buzzin' The Blues (2015) [FLAC]\CD4\07 - Something Inside Me.wav

Pre-gap length 0:00:02.00

Peak level 96.6 %
Extraction speed 3.7 X
Track quality 99.9 %
Test CRC 786EB937
Copy CRC 786EB937
Track not present in AccurateRip database
Copy OK

Track 8

Filename C:\Rips\Slim Harpo - Buzzin' The Blues (2015) [FLAC]\CD4\08 - Still Rainin' In My Heart.wav

Pre-gap length 0:00:02.00

Peak level 96.6 %
Extraction speed 5.6 X
Track quality 100.0 %
Test CRC 6EBEAF98
Copy CRC 6EBEAF98
Track not present in AccurateRip database
Copy OK

Track 9

Filename C:\Rips\Slim Harpo - Buzzin' The Blues (2015) [FLAC]\CD4\09 - A Man Is Crying.wav

Pre-gap length 0:00:02.00

Peak level 96.6 %
Extraction speed 5.7 X
Track quality 100.0 %
Test CRC D5B6921E
Copy CRC D5B6921E
Track not present in AccurateRip database
Copy OK

Track 10

Filename C:\Rips\Slim Harpo - Buzzin' The Blues (2015) [FLAC]\CD4\10 - Tonite I'm Lonely.wav

Pre-gap length 0:00:02.00

Peak level 96.5 %
Extraction speed 4.3 X
Track quality 99.9 %
Test CRC F3330C1B
Copy CRC F3330C1B
Track not present in AccurateRip database
Copy OK

Track 11

Filename C:\Rips\Slim Harpo - Buzzin' The Blues (2015) [FLAC]\CD4\11 - I Love The Life I'm Living (Alternative 1).wav

Pre-gap length 0:00:02.00

Peak level 96.5 %
Extraction speed 6.0 X
Track quality 100.0 %
Test CRC 4135F29A
Copy CRC 4135F29A
Track not present in AccurateRip database
Copy OK

Track 12

Filename C:\Rips\Slim Harpo - Buzzin' The Blues (2015) [FLAC]\CD4\12 - Buzzin' (Instrumental, Alternative).wav

Pre-gap length 0:00:02.00

Peak level 96.6 %
Extraction speed 5.9 X
Track quality 100.0 %
Test CRC DAD9F8FC
Copy CRC DAD9F8FC
Track not present in AccurateRip database
Copy OK

Track 13

Filename C:\Rips\Slim Harpo - Buzzin' The Blues (2015) [FLAC]\CD4\13 - I Love The Life I'm Living (Alternative 2).wav

Pre-gap length 0:00:02.00

Peak level 96.5 %
Extraction speed 4.6 X
Track quality 99.9 %
Test CRC 2CC9F5C5
Copy CRC 2CC9F5C5
Track not present in AccurateRip database
Copy OK

Track 14

Filename C:\Rips\Slim Harpo - Buzzin' The Blues (2015) [FLAC]\CD4\14 - My Little Queen Bee (Alternative).wav

Pre-gap length 0:00:02.00

Peak level 96.5 %
Extraction speed 6.5 X
Track quality 100.0 %
Test CRC 5C630BCF
Copy CRC 5C630BCF
Track not present in AccurateRip database
Copy OK

Track 15

Filename C:\Rips\Slim Harpo - Buzzin' The Blues (2015) [FLAC]\CD4\15 - Little Sally Walker.wav

Pre-gap length 0:00:02.00

Peak level 96.5 %
Extraction speed 4.9 X
Track quality 99.9 %
Test CRC AA82EB4F
Copy CRC AA82EB4F
Track not present in AccurateRip database
Copy OK

Track 16

Filename C:\Rips\Slim Harpo - Buzzin' The Blues (2015) [FLAC]\CD4\16 - Boogie Chillun.wav

Pre-gap length 0:00:02.00

Peak level 96.5 %
Extraction speed 6.8 X
Track quality 100.0 %
Test CRC D5816D24
Copy CRC D5816D24
Track not present in AccurateRip database
Copy OK

Track 17

Filename C:\Rips\Slim Harpo - Buzzin' The Blues (2015) [FLAC]\CD4\17 - Blueberry Hill.wav

Pre-gap length 0:00:02.00

Peak level 96.5 %
Extraction speed 6.9 X
Track quality 100.0 %
Test CRC 2BA2737C
Copy CRC 2BA2737C
Track not present in AccurateRip database
Copy OK

Track 18

Filename C:\Rips\Slim Harpo - Buzzin' The Blues (2015) [FLAC]\CD4\18 - I'm Waiting On You Baby (Version 1).wav

Pre-gap length 0:00:02.00

Peak level 96.6 %
Extraction speed 5.1 X
Track quality 99.9 %
Test CRC 60E0DABF
Copy CRC 60E0DABF
Track not present in AccurateRip database
Copy OK

Track 19

Filename C:\Rips\Slim Harpo - Buzzin' The Blues (2015) [FLAC]\CD4\19 - We're Two Of A Kind (Alternative).wav

Pre-gap length 0:00:02.00

Peak level 96.6 %
Extraction speed 7.1 X
Track quality 100.0 %
Test CRC F473A7D9
Copy CRC F473A7D9
Track not present in AccurateRip database
Copy OK

Track 20

Filename C:\Rips\Slim Harpo - Buzzin' The Blues (2015) [FLAC]\CD4\20 - I'm Waiting On You Baby (Version 2).wav

Pre-gap length 0:00:02.00

Peak level 96.5 %
Extraction speed 7.1 X
Track quality 100.0 %
Test CRC EFF6DB02
Copy CRC EFF6DB02
Track not present in AccurateRip database
Copy OK

Track 21

Filename C:\Rips\Slim Harpo - Buzzin' The Blues (2015) [FLAC]\CD4\21 - You'll Never Find A Love (As True As Mine).wav

Pre-gap length 0:00:02.00

Peak level 96.5 %
Extraction speed 5.6 X
Track quality 99.9 %
Test CRC D5BA3D24
Copy CRC D5BA3D24
Track not present in AccurateRip database
Copy OK

Track 22

Filename C:\Rips\Slim Harpo - Buzzin' The Blues (2015) [FLAC]\CD4\22 - I Don't Want No One (To Take You Away From Me) (Version 1).wav

Pre-gap length 0:00:02.00

Peak level 96.5 %
Extraction speed 7.6 X
Track quality 100.0 %
Test CRC B0471FDB
Copy CRC B0471FDB
Track not present in AccurateRip database
Copy OK

Track 23

Filename C:\Rips\Slim Harpo - Buzzin' The Blues (2015) [FLAC]\CD4\23 - Baby Scratch My Back (The Scratch) (Alternative).wav

Pre-gap length 0:00:02.00

Peak level 96.5 %
Extraction speed 5.4 X
Track quality 99.9 %
Test CRC 14438714
Copy CRC 14438714
Track not present in AccurateRip database
Copy OK

Track 24

Filename C:\Rips\Slim Harpo - Buzzin' The Blues (2015) [FLAC]\CD4\24 - I Don't Want No One (To Take You Away From Me) (Version 2).wav

Pre-gap length 0:00:02.00

Peak level 96.5 %
Extraction speed 7.7 X
Track quality 100.0 %
Test CRC 14C022A1
Copy CRC 14C022A1
Track not present in AccurateRip database
Copy OK

Track 25

Filename C:\Rips\Slim Harpo - Buzzin' The Blues (2015) [FLAC]\CD4\25 - Baby You Got What I Want.wav

Pre-gap length 0:00:02.00

Peak level 96.5 %
Extraction speed 8.0 X
Track quality 100.0 %
Test CRC A27470B1
Copy CRC A27470B1
Track not present in AccurateRip database
Copy OK

Track 26

Filename C:\Rips\Slim Harpo - Buzzin' The Blues (2015) [FLAC]\CD4\26 - Your Love For Me Is Gone.wav

Pre-gap length 0:00:02.00

Peak level 96.5 %
Extraction speed 6.2 X
Track quality 99.9 %
Test CRC 8FBAF296
Copy CRC 8FBAF296
Track not present in AccurateRip database
Copy OK

Track 27

Filename C:\Rips\Slim Harpo - Buzzin' The Blues (2015) [FLAC]\CD4\27 - I Gotta Stop Loving You.wav

Pre-gap length 0:00:02.00

Peak level 96.6 %
Extraction speed 8.1 X
Track quality 100.0 %
Test CRC 46BFE53E
Copy CRC 46BFE53E
Track not present in AccurateRip database
Copy OK

Track 28

Filename C:\Rips\Slim Harpo - Buzzin' The Blues (2015) [FLAC]\CD4\28 - Stop Working Blues.wav

Pre-gap length 0:00:02.00

Peak level 96.6 %
Extraction speed 8.4 X
Track quality 100.0 %
Test CRC 944A9DE5
Copy CRC 944A9DE5
Track not present in AccurateRip database
Copy OK

Track 29

Filename C:\Rips\Slim Harpo - Buzzin' The Blues (2015) [FLAC]\CD4\29 - I Just Can't Leave You.wav

Pre-gap length 0:00:02.00

Peak level 96.5 %
Extraction speed 8.6 X
Track quality 100.0 %
Test CRC B2978EE4
Copy CRC B2978EE4
Track not present in AccurateRip database
Copy OK

Track 30

Filename C:\Rips\Slim Harpo - Buzzin' The Blues (2015) [FLAC]\CD4\30 - There's Nothing As Sweet As Making Up.wav

Pre-gap length 0:00:02.00

Peak level 96.6 %
Extraction speed 8.6 X
Track quality 100.0 %
Test CRC 62C86992
Copy CRC 62C86992
Track not present in AccurateRip database
Copy OK


None of the tracks are present in the AccurateRip database

No errors occurred

End of status report

–– CUETools DB Plugin V2.1.6

[CTDB TOCID: uiAyRU5o7M6NwXgSJV.vDAYdlXs-] disk not present in database
Submit result: uiAyRU5o7M6NwXgSJV.vDAYdlXs- has been uploaded


==== Log checksum A145E926BFE96C573C3C08644F5218E97BF3C90812FFBBD19422AE896A65E2FB ====

Exact Audio Copy V1.0 beta 6 from 9. April 2015

EAC extraction logfile from 13. May 2015, 21:56

Slim Harpo / Buzzin' The Blues: The Complete Slim Harpo (Disc 5)

Used drive : TSSTcorpCDDVDW SH-224BB Adapter: 1 ID: 0

Read mode : Secure
Utilize accurate stream : Yes
Defeat audio cache : Yes
Make use of C2 pointers : No

Read offset correction : 6
Overread into Lead-In and Lead-Out : No
Fill up missing offset samples with silence : Yes
Delete leading and trailing silent blocks : No
Null samples used in CRC calculations : Yes
Used interface : Native Win32 interface for Win NT & 2000
Gap handling : Appended to previous track

Used output format : User Defined Encoder
Selected bitrate : 128 kBit/s
Quality : High
Add ID3 tag : No
Command line compressor : C:\Program Files (x86)\Exact Audio Copy\Flac\flac.exe
Additional command line options : -8 -V -T "ARTIST=%artist%" -T "TITLE=%title%" -T "ALBUM=%albumtitle%" -T "DATE=%year%" -T "TRACKNUMBER=%tracknr%" -T "TOTALTRACKS=%numtracks%" -T "GENRE=%genre%" -T "ALBUMARTIST=%albumartist%" -T "ALBUM ARTIST=%albumartist%" -T "COMMENT=EAC Secure Mode, Test & Copy, AccurateRip, FLAC -8" %source%


TOC of the extracted CD

Track | Start | Length | Start sector | End sector
––––––––––––––––––––––––––––-
1 | 0:00.00 | 2:16.56 | 0 | 10255
2 | 2:16.56 | 2:14.44 | 10256 | 20349
3 | 4:31.25 | 2:50.65 | 20350 | 33164
4 | 7:22.15 | 1:19.30 | 33165 | 39119
5 | 8:41.45 | 5:57.15 | 39120 | 65909
6 | 14:38.60 | 2:51.26 | 65910 | 78760
7 | 17:30.11 | 4:40.13 | 78761 | 99773
8 | 22:10.24 | 3:48.35 | 99774 | 116908
9 | 25:58.59 | 4:54.03 | 116909 | 138961
10 | 30:52.62 | 3:21.39 | 138962 | 154075
11 | 34:14.26 | 4:01.28 | 154076 | 172178
12 | 38:15.54 | 4:46.18 | 172179 | 193646
13 | 43:01.72 | 9:13.02 | 193647 | 235123
14 | 52:14.74 | 6:33.31 | 235124 | 264629
15 | 58:48.30 | 3:54.23 | 264630 | 282202
16 | 62:42.53 | 4:28.67 | 282203 | 302369
17 | 67:11.45 | 3:09.73 | 302370 | 316617
18 | 70:21.43 | 2:37.14 | 316618 | 328406
19 | 72:58.57 | 3:26.62 | 328407 | 343918
20 | 76:25.44 | 2:14.50 | 343919 | 354018
21 | 78:40.19 | 2:27.16 | 354019 | 365059
22 | 81:07.35 | 2:45.32 | 365060 | 377466
23 | 83:52.67 | 1:35.11 | 377467 | 384602
24 | 85:28.03 | 2:04.61 | 384603 | 393963


Track 1

Filename C:\Rips\Slim Harpo - Buzzin' The Blues (2015) [FLAC]\CD5\01 - Star Time (Set 1 Theme & Introduction).wav

Pre-gap length 0:00:02.00

Peak level 96.6 %
Extraction speed 3.1 X
Track quality 99.9 %
Test CRC 60C75767
Copy CRC 60C75767
Track not present in AccurateRip database
Copy OK

Track 2

Filename C:\Rips\Slim Harpo - Buzzin' The Blues (2015) [FLAC]\CD5\02 - Hold Me Tenderly.wav

Peak level 96.6 %
Extraction speed 4.4 X
Track quality 100.0 %
Test CRC D1FBA0C8
Copy CRC D1FBA0C8
Track not present in AccurateRip database
Copy OK

Track 3

Filename C:\Rips\Slim Harpo - Buzzin' The Blues (2015) [FLAC]\CD5\03 - Little Liza Jane (Set 1).wav

Peak level 96.6 %
Extraction speed 4.8 X
Track quality 100.0 %
Test CRC 44044C2A
Copy CRC 44044C2A
Track not present in AccurateRip database
Copy OK

Track 4

Filename C:\Rips\Slim Harpo - Buzzin' The Blues (2015) [FLAC]\CD5\04 - I'm A King Bee (Set 1).wav

Peak level 94.1 %
Extraction speed 4.2 X
Track quality 100.0 %
Test CRC 8B496E0F
Copy CRC 8B496E0F
Track not present in AccurateRip database
Copy OK

Track 5

Filename C:\Rips\Slim Harpo - Buzzin' The Blues (2015) [FLAC]\CD5\05 - Buzzin'.wav

Peak level 85.5 %
Extraction speed 5.1 X
Track quality 99.9 %
Test CRC 3BDB4BBD
Copy CRC 3BDB4BBD
Track not present in AccurateRip database
Copy OK

Track 6

Filename C:\Rips\Slim Harpo - Buzzin' The Blues (2015) [FLAC]\CD5\06 - I Got Love If You Want It (Set 1).wav

Peak level 78.9 %
Extraction speed 5.6 X
Track quality 100.0 %
Test CRC 278F52B8
Copy CRC 278F52B8
Track not present in AccurateRip database
Copy OK

Track 7

Filename C:\Rips\Slim Harpo - Buzzin' The Blues (2015) [FLAC]\CD5\07 - You Know I Love You.wav

Peak level 85.5 %
Extraction speed 5.3 X
Track quality 99.9 %
Test CRC 7398CF0A
Copy CRC 7398CF0A
Track not present in AccurateRip database
Copy OK

Track 8

Filename C:\Rips\Slim Harpo - Buzzin' The Blues (2015) [FLAC]\CD5\08 - Lottie Mo.wav

Peak level 85.5 %
Extraction speed 6.4 X
Track quality 100.0 %
Test CRC FD58E98D
Copy CRC FD58E98D
Track not present in AccurateRip database
Copy OK

Track 9

Filename C:\Rips\Slim Harpo - Buzzin' The Blues (2015) [FLAC]\CD5\09 - Everybody Needs Somebody.wav

Peak level 83.0 %
Extraction speed 6.6 X
Track quality 100.0 %
Test CRC 4763C396
Copy CRC 4763C396
Track not present in AccurateRip database
Copy OK

Track 10

Filename C:\Rips\Slim Harpo - Buzzin' The Blues (2015) [FLAC]\CD5\10 - Big Boss Man.wav

Peak level 85.5 %
Extraction speed 5.3 X
Track quality 99.9 %
Test CRC CD63CFD8
Copy CRC CD63CFD8
Track not present in AccurateRip database
Copy OK

Track 11

Filename C:\Rips\Slim Harpo - Buzzin' The Blues (2015) [FLAC]\CD5\11 - I'll Take Care Of You.wav

Peak level 96.6 %
Extraction speed 5.7 X
Track quality 99.9 %
Test CRC F43AAC9B
Copy CRC F43AAC9B
Track not present in AccurateRip database
Copy OK

Track 12

Filename C:\Rips\Slim Harpo - Buzzin' The Blues (2015) [FLAC]\CD5\12 - Boogie Chillun.wav

Peak level 85.5 %
Extraction speed 7.4 X
Track quality 100.0 %
Test CRC 687311E0
Copy CRC 687311E0
Track not present in AccurateRip database
Copy OK

Track 13

Filename C:\Rips\Slim Harpo - Buzzin' The Blues (2015) [FLAC]\CD5\13 - Moody Blues (Instrumental).wav

Peak level 96.6 %
Extraction speed 8.3 X
Track quality 100.0 %
Test CRC 5F63BD1C
Copy CRC 5F63BD1C
Track not present in AccurateRip database
Copy OK

Track 14

Filename C:\Rips\Slim Harpo - Buzzin' The Blues (2015) [FLAC]\CD5\14 - Sugar Coated Love.wav

Peak level 87.4 %
Extraction speed 7.3 X
Track quality 99.9 %
Test CRC 9284E5FE
Copy CRC 9284E5FE
Track not present in AccurateRip database
Copy OK

Track 15

Filename C:\Rips\Slim Harpo - Buzzin' The Blues (2015) [FLAC]\CD5\15 - Last Night.wav

Peak level 96.6 %
Extraction speed 8.1 X
Track quality 100.0 %
Test CRC 63B7199F
Copy CRC 63B7199F
Track not present in AccurateRip database
Copy OK

Track 16

Filename C:\Rips\Slim Harpo - Buzzin' The Blues (2015) [FLAC]\CD5\16 - Matilda (Unknown Vocalist).wav

Peak level 96.6 %
Extraction speed 7.0 X
Track quality 99.9 %
Test CRC 7EBEFB40
Copy CRC 7EBEFB40
Track not present in AccurateRip database
Copy OK

Track 17

Filename C:\Rips\Slim Harpo - Buzzin' The Blues (2015) [FLAC]\CD5\17 - Talk To Me Baby (Unknown Vocalist).wav

Peak level 96.6 %
Extraction speed 8.3 X
Track quality 100.0 %
Test CRC E83534DB
Copy CRC E83534DB
Track not present in AccurateRip database
Copy OK

Track 18

Filename C:\Rips\Slim Harpo - Buzzin' The Blues (2015) [FLAC]\CD5\18 - Star Time (Set 2 Theme & Introduction).wav

Peak level 80.7 %
Extraction speed 8.1 X
Track quality 100.0 %
Test CRC 08EAD04E
Copy CRC 08EAD04E
Track not present in AccurateRip database
Copy OK

Track 19

Filename C:\Rips\Slim Harpo - Buzzin' The Blues (2015) [FLAC]\CD5\19 - I'm A King Bee (Set 2).wav

Peak level 87.7 %
Extraction speed 6.7 X
Track quality 99.9 %
Test CRC E1E0DF12
Copy CRC E1E0DF12
Track not present in AccurateRip database
Copy OK

Track 20

Filename C:\Rips\Slim Harpo - Buzzin' The Blues (2015) [FLAC]\CD5\20 - I Don't Play.wav

Peak level 83.2 %
Extraction speed 8.0 X
Track quality 100.0 %
Test CRC 03267C1A
Copy CRC 03267C1A
Track not present in AccurateRip database
Copy OK

Track 21

Filename C:\Rips\Slim Harpo - Buzzin' The Blues (2015) [FLAC]\CD5\21 - I Got Love If You Want It (Set 2).wav

Peak level 83.1 %
Extraction speed 8.3 X
Track quality 100.0 %
Test CRC 8E78C7DB
Copy CRC 8E78C7DB
Track not present in AccurateRip database
Copy OK

Track 22

Filename C:\Rips\Slim Harpo - Buzzin' The Blues (2015) [FLAC]\CD5\22 - Little Liza Jane (Set 2).wav

Peak level 85.5 %
Extraction speed 8.7 X
Track quality 100.0 %
Test CRC 5378271B
Copy CRC 5378271B
Track not present in AccurateRip database
Copy OK

Track 23

Filename C:\Rips\Slim Harpo - Buzzin' The Blues (2015) [FLAC]\CD5\23 - When The Saints Go Marchin' In.wav

Peak level 85.5 %
Extraction speed 7.6 X
Track quality 100.0 %
Test CRC BB8BBA78
Copy CRC BB8BBA78
Track not present in AccurateRip database
Copy OK

Track 24

Filename C:\Rips\Slim Harpo - Buzzin' The Blues (2015) [FLAC]\CD5\24 - Rainin' In My Heart.wav

Peak level 90.4 %
Extraction speed 5.7 X
Track quality 99.9 %
Test CRC 0FC4FBF0
Copy CRC 0FC4FBF0
Track not present in AccurateRip database
Copy OK


None of the tracks are present in the AccurateRip database

No errors occurred

End of status report

–– CUETools DB Plugin V2.1.6

[CTDB TOCID: CG77W4qTQcrsZUXfDdazfWBq5Rk-] disk not present in database
Submit result: CG77W4qTQcrsZUXfDdazfWBq5Rk- has been uploaded


==== Log checksum 7A73972BC397D1943E14BD9102FCB1B9A0271B238019A0B4C36A238ADB03D509 ====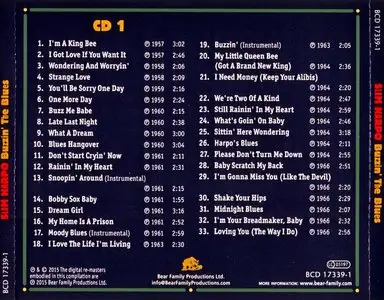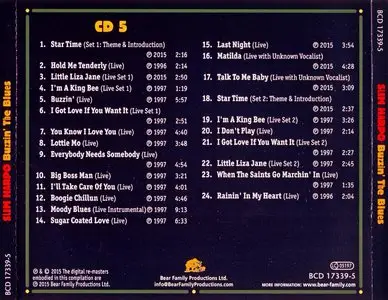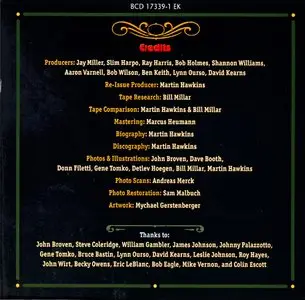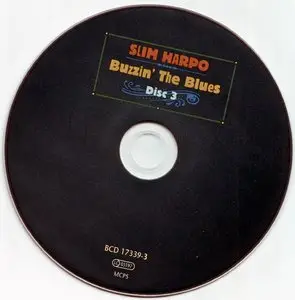 ===