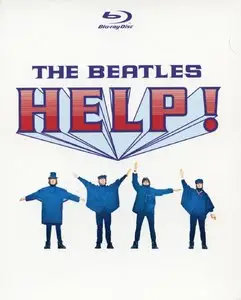 The Beatles - Help! (1965) [BLU-RAY] {2013 Apple Corps}
BLU-RAY -> 33.0 Gb | 1080p MPEG-4 AVC 1.67:1 | English (DTS-HD Master Audio 5.1 / LPCM 2.0 / Dolby Digital 5.1) | ~ 96+60 m | ISO Image
Subs: English, French, Spanish, Portuguese, German, Italian, Dutch
Full Artwork @ 600 dpi (png) -> 454 Mb | 5% repair rar
© 2013 Apple Corps / UMe | BD50
Help! is a 1965 film directed by Richard Lester, starring the Beatles–John Lennon, Paul McCartney, George Harrison and Ringo Starr—and featuring Leo McKern, Eleanor Bron, Victor Spinetti, John Bluthal, Roy Kinnear and Patrick Cargill. Help! was the second feature film made by the Beatles and is a comedy adventure which sees the group come up against an evil cult. The soundtrack was released as an album, also called Help!.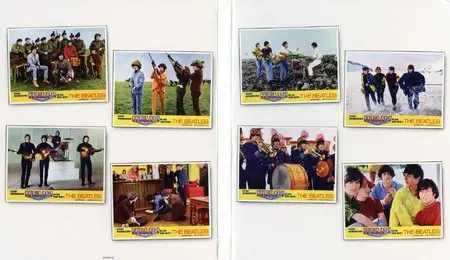 Help! is presented on Blu-ray courtesy of Capitol and Universal Music with an AVC encoded 1080p transfer in 1.67:1. Help! underwent a complete restoration in 2007 in preparation for the Special Edition DVD release, but there is precious little information about what, if any, further work has been done to prepare the HD master used for this transfer. My hunch is that this is probably an older master, as evidenced by a few niggling anomalies, the worst of which is quasi-ringing that may in fact at times simply be light roll off in a couple of backlit scenes, problems that might have been better addressed with newer technology or a higher res scan. That said, this Blu-ray offers some absolutely stunningly saturated colors (wait until you see the blue Ringo wears in an early scene in the lads' home). Fine detail is exceptional in extreme close-ups (take a gander at the first screenshot, where the fine hair on George's nose is easily visible). Some of the midrange shots are just a tad squishy looking, and occasionally some of the darker scenes have moderate crush with accompanying murky shadow detail. On the whole, though, things look very good indeed.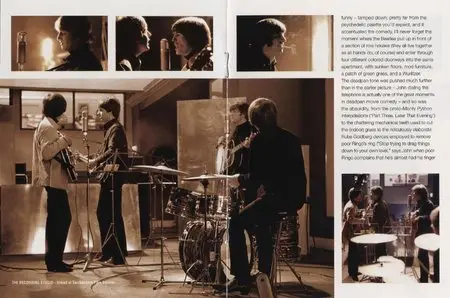 Younger viewers may be shocked to learn that Help! was originally released with a mono soundtrack, but that obviously was the prevailing technology of the day (and of course audiophiles are still debating the merits of the mono and stereo mixes of The Beatles' recorded efforts). Both a repurposed stereo as well as surround track were done for Help's DVD release, and both of those options are now presented in lossless formats, LPCM 2.0 and DTS-HD Master Audio 5.1. While the surround mix doesn't offer huge amounts of immersion, I can't imagine anyone not wanting to opt for that choice here, simply because the music sounds so fantastic in the 5.1 outing. The low end is remarkably full bodied here, but that doesn't add any muddiness or overpowering element to the midrange or high end. Fidelity in both music and dialogue is excellent. Dynamic range is also wide and nuanced.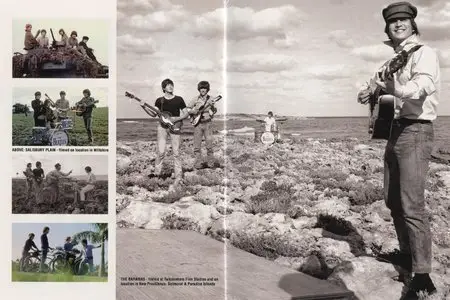 blu-ray.com INFOThe songs played during the film are:
"Help!"
"You're Going to Lose That Girl"
"You've Got to Hide Your Love Away"
"Ticket to Ride"
"I Need You"
"The Night Before"
"Another Girl"
"She's A Woman" (heard in the background, on a tape machine, and underground in the Salisbury Plain scene)
"A Hard Day's Night" (played by Indian band and as an instrumental)
"I'm Happy Just to Dance with You" (played by a band during the bike-riding scene)
"You Can't Do That" (played as an instrumental during the Austrian Alps sequence)
The seven main songs formed the first side of the British release of the Help! album. The second half consisted of other new Beatles songs recorded at the same time or shortly afterwards.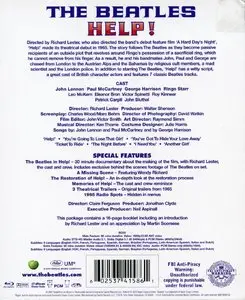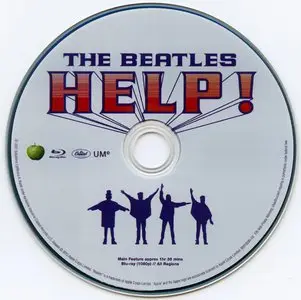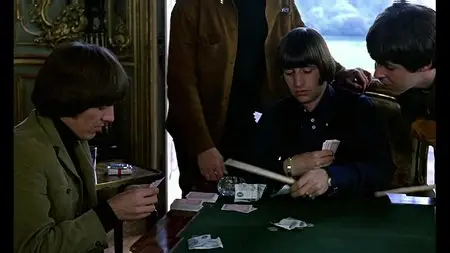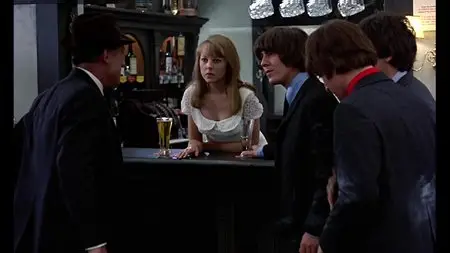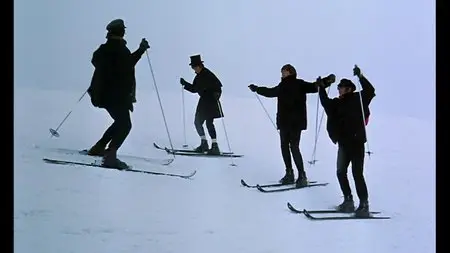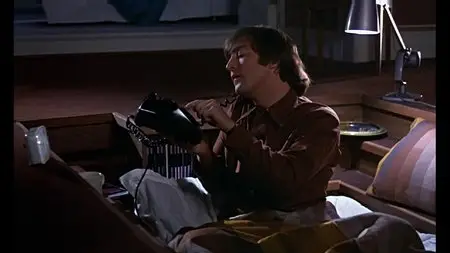 ===