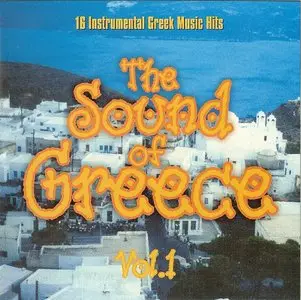 V.A. - The Sound of Greece - 96 Instrumentals (6 CD, 2000)
mp3 @ 320 kbps | tracks: 96 | ~ 820 Mb | 5:21:45 | Complete Scans
Label: FM Records | 5% recovery record | Genre: Instrumental, bouzouki, dance
The collection that will guide you to the Aegean sea and the Greek islands. The first 5 CD contain 80 well known songs of Theodorakis, Hadjidakis, Xarhakos, Markopoulos, Spanos, Tokas, Hadjinasios and other great composers in their instrumental versions, while the 6th CD is dedicated to the traditional dancing music of the greek islands. The music is performed by folk orchestras with main instruments bouzouki, baglama and percussions. The traditional tunes of the islands are mainly quick dances based on solo violin, santouri and cretan lyra. Dance syrtaki, hasapiko, tsifteteli and traditional dances in a wonderful parade. A delightful summer for all from sunny Greece.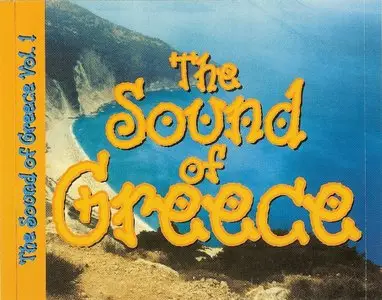 CD1 | 135 Mb | 53:06
TRACKLIST
01. Deceptive dream (Oniro apatilo)
02. Drop by drop (Stalia stalia)
03. When you'll receive this letter (Otan tha lavis afto to grama)
04. Fragkosiriani
05. Tight-up dream (Oniro demeno)
06. Eyes full of tears (Matia vourkomena)
07. Take my tear (Pare to dakri mou)
08. The rings (Ta dahtilidia)
09. You don't care for me, you don't love me (De me ponas, de m' agapas)
10. Poor people (Ftohologia)
11. Boat at the seashore (Varka sto gialo)
12. The late evenings (Ta dilina)
13. Why do you want to leave (Giati thes na figis)
14. If only I could (Ah as mporousa)
15. Whoever you are (Opia ke na 'sai)
16. You said it and you did it (To 'pes ke to 'kanes)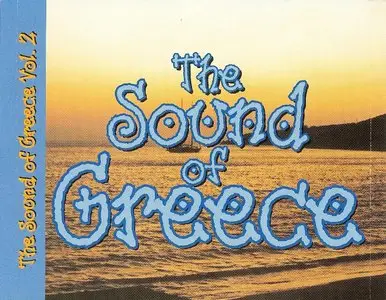 CD2 | 138 Mb | 54:09
TRACKLIST
01. Syrtaki dance (Siko horepse syrtaki)
02. I suffer because of you (Esi ise i etia pou ipofero)
03. The waitress (I garsona)
04. Go go (Trava trava)
05. My pain for you (To diko sou to marazi)
06. I don't care (O minas ehi enia)
07. I whistle (Sou sfirizo)
08. Don't worry I'll love you (Ego ths s' agapo ke mi se niazi)
09. That's life (Etsi ine i zoi)
10. White, red, yellow, blue (Aspra, kokina, kitrina, mple)
11. Mary with the yellow dress (Maria me ta kitrina)
12. The soldier (O fantaros)
13. The cigarette-case (I tampakiera)
14. In vain (Harami)
15. Seabirds (Thalasopoulia)
16. My brunette (Melahrini kira mou)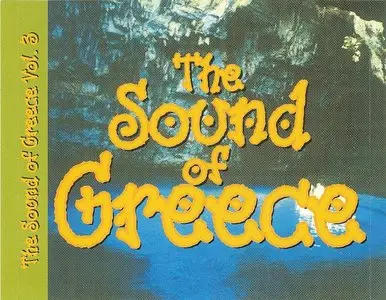 CD3 | 140 Mb | 55:10
TRACKLIST
01. George's wife (Kira Giorgena)
02. Decepting dream (Oniro apatilo)
03. My beautiful Katerina (Omorfi mou Katerina)
04. Red carnation (Kokino garifalo)
05. World is like a garden (O kosmos ine san baxes)
06. Cruel woman (Afilotimi)
07. Aristotelous street (Odos Aristotelous)
08. You will remember me (Tha me thimithis)
09. What can we say (Ti na poume ti)
10. The night has stolen you (Pia nihta s' eklepse)
11. Eyes with tears (Matia vourkomena)
12. At Profitis Ilias' district (Stou Profiti Ilia)
13. Where are those years (Pou 'ne ta hronia)
14. Now that you will go (Tora pou tha figis)
15. Old house (Spiti palio)
16. Alexandros' mother (I mana tou Alexandrou)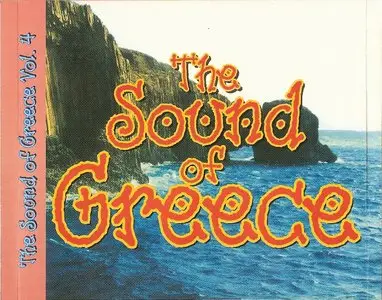 CD4 | 135 Mb | 53:06
TRACKLIST
01. With God's help (An m' axiosi o Theos)
02. The tough guy (Tou antra tou pola vari)
03. The bird's-eye (O epipoleos)
04. I wish I had a hundred hearts (Na 'ha ekato kardies)
05. It has gone (Pai pai)
06. Little by little (Petradaki petradaki)
07. White ships (Aspra karavia)
08. Tonight I'll drink the moon (Tha pio apopse to fegari)
09. Here and there (Pote apo 'do pote apo 'ki)
10. Poor people (Ftohologia)
11. Why you cry now (Tora kles giati kles)
12. Don't wait any more (Min perimenis pia)
13. Cry if you want (Ama thes na klapsis klapse)
14. Together forever (Gia panta mazi)
15. Why my God (Thee mou giati)
16. The night has stolen you (Pia nihta s' eklepse)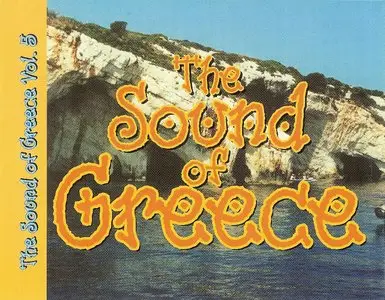 CD5 | 135 Mb | 52:54
TRACKLIST
01. The accordion (To akornteon)
02. The road (O dromos)
03. The coach (I amaxa)
04. The baby crabs (Ta kavourakia)
05. How much I love you (Poso s' agapo)
06. Tell me how it happens (Pes mou pos ginete)
07. I suffer because of you (To diko sou to marazi)
08. Turn off the light (Svise to fos)
09. Decepting dream (Oniro apatilo)
10. I will wear white (Aspra tha foreso)
11. Ann of snow (Anoula tou hionia)
12. I don't want to remember (De thelo na thimame)
13. At Profitis Ilias
14. The petrified king (O marmaromenos vasilias)
15. Malamo
16. Love is dizziness (I agapi ine zali)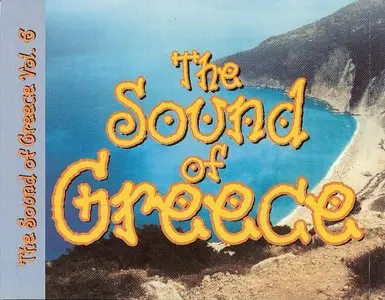 CD6 Traditional tunes of the islands | 136 Mb | 53:20
TRACKLIST
01. Eri eri
02. Ballos dance
03. The dragnet boat (I trata)
04. At Paros and Naxos
05. I wish I didn't love you (Na s' agapo inta 'thela)
06. Who baby, who (Pios moro mou pios)
07. Dance dance
08. The blue sea (Ti thalasa ti galani)
09. Osier (Ligaria)
10. My complaining baby (Paraponiariko mou)
11. Dari dari
12. Sala sala
13. Holly mother (Kale 'si Panagia mou)
14. The engineer (O mihanikos)
15. Pervolaria
16. Dance from Ikaria