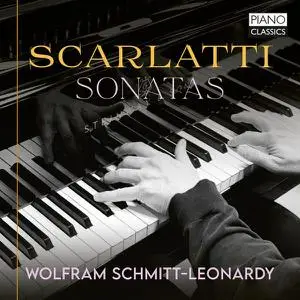 Wolfram Schmitt-Leonardy - Scarlatti: Sonatas (2022) [Official Digital Download]
FLAC (tracks), Lossless [24bit-96kHz] | 1:17:38 | 1,21 Gb
Genre: Classical / Label: Piano Classics
"An eagle whose wings are grown", according to his father Alessandro, the young Scarlatti left his native Naples for Venice, "escorted only by his own ability". Born in Italy in 1685, Domenico Scarlatti spent the majority of his career in the service of the Portuguese and Spanish royal families – with the latter appointment enabling him to devote his full attention towards composing for the harpsichord. This unusual cultural background accounts for why the Italian's music, though contemporary with that of Bach and Handel, differs so much in comparison; Spanish dance rhythms (such as the flamenco), and folk tunes with Moorish and gypsy-like flavours, indicate that day-by-day-street life was a great source of inspiration to Scarlatti.