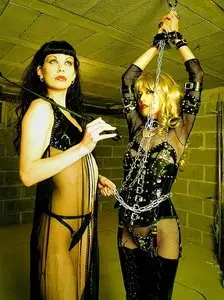 Ars Nova - Altavoz Masterpiece Series 2006 [6CD Box Set, Japan, Altavoz ALT-1~6]
Progressive/Art-Rock | EAC Rip | Flac(Image) + Cue + Log | MP3 CBR 320Kbps
Scans(600dpi) -> 929 Mb | Altavoz | ALT-1~6 | ~2092 + 712 Mb
2006 | 24 Bit digitally remastered albums

Excellent progressive rock from excellent japanese women!
Ars Nova: This female keyboard trio started in the next line-up: Keiko Kumagai (keyboards), Kyoko Kanazawa (bass) and Akiko Takahashi (drums). In '92 ARS NOVA released their promising debut-album "Fear & Anxiety", a tribute to ELP with floods of powerful Hammond organ and flashing synthesizer solos, supported by a strong and adventurous rhythm-section. After several album and changes in the line-up, ARS NOVA is still going strong and end 2003 the trio released their new CD entitled "Biogenesis Project": it's loaded with spectacular instrumental prog rock in the vein of ELP, UK and TRACE. The current ARS NOVA includes Keiko Kumagai (keyboards), Akiko Takahashi (drums, voice) and Mika (vocal and chorus).

My favorite ARS NOVA CD is "The Goddess of Darkness": captivating compositions with lots of spectacular keyboardplay (Hammond organ, Mellotron and synthesizers) and a splendid, very propulsive rhythm-section. In my opinion ARS NOVA has reached their pinnacle with this album, other albums also contain great material but sound less mature, they fail to generate the same excitement. At some moments I think "I've heard this before" and then my attention fades away. Nonetheless, all ARS NOVA albums reach a decent level and always contain good keyboardplay to enjoy. The last album "Biogenesis Project" (a SF-concept) is literally another story: it's a project with a lot of known progrock guest musicians like members from GOBLIN, PFM and IL BALLETTO DI BRONZO, the rhythm-section from GERARD, singer Alex Brunori (ex-LEVIATHAN) and Arjen LUCASSEN (mastermind of Dutch AYREON project and a possible inspirator to this story). They all give this album an extra dimension (great violinplay, good vocals and biting and howling guitarplay) and lift it above the level of the last ARS NOVA albums. I'm stunned by the magnificent keyboardplay and the exciting instrumental interludes. Fresh Blood was needed the result is there!



~ Erik Neuteboom, Progarchives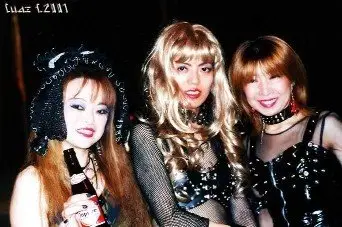 Ars Nova:

Japanese keyboard trio Ars Nova may well be only the second ever all-female prog band to record and release albums. They began in 1983, at a time when Japan was starting to produce a lot of quality symphonic rock, but by the time their first album Fear & Anxiety (Made In Japan Records MJC-1007) came out in 1992, they were one of the few active champions of the style in Japan. This album lays down the foundations for their aggressive instrumental style, though in many ways it is still a tentative effort. The keyboard player/composer Keiko Kumagai works her keyboard arsenal with great skill, imagination and power: while Keith Emerson influences are obvious in lot of her Hammond and Mini-Moog licks, she also displays angular, minor-key melodicism and dark symphonic imagery which owe more to the melodic attacks and horror movie atmospherics of Italian bands Goblin and Il Balletto di Bronzo than they do to ELP. Like these and other 70's Italian prog bands, Kumagai already shows her ability to smoothly combine intense assaults with brooding lyricism, and to construct rich symphonic arrangements with constant layering and deployment of various keyboard sounds from piano and Hammond to digital synth pads and Mellotron-styled textures. In contrast, bassist Kyoko Kanazawa introduces a traditionally twangy Rickenbacker tone to the mix. While she shows that she can offer a busy counterpoint to Kumagai's keyboards, both her parts and Yumiko Saito's competent drumming are often too subdued (probably more because of the production than playing) to give the music the extra energy boost it requires. So while it has good songs like "House of Ben" and the two-part "Fata Morgana", Fear & Anxiety can be seen as a strong display of intentions that are not yet fully realised. It was later re-released by the British label AMP Records (AMP-CD038) with a live bonus track "Nova" padding out the album's scant 31-minute duration.

Ars Nova's second album Transi (Made In Japan MJC-1006) is generally held in high regard, but not having heard it, I can't comment on it. However, their third album, The Goddess of Darkness (Made In Japan MJC-1014), is certainly a magnificent piece of music. Here Kumagai has shaken off the most obvious Emersonisms and refined both her playing and compositions. She fingers out multiple layers of busy and often sinister classical-styled riffs, blistering solo runs and occasionally frenzied symphonic fanfares with whirlwind-like intensity. Kanazawa's bulky Rickenbacker lines offer a perfect counterpoint to the keyboard rampage, while the new drummer Akiko Takahashi shows she can perfectly follow the wildly fluctuating time signatures with busy ease or lay down a heavy and precise beat when necessary. The only respite is provided by the brooding keyboards-only number "Ainsel", full of spiky piano, screeching metallic samples and unsettling sound effects. Overall the album may produce a chaotic effect, as the songs flash past in ever-mutating, fiery fragments, rather than develop through gradual repetition and variation, but the fury of the delivery is the key to the album's power. While not a perfect classic, The Goddess of Darkness blazes with dark fire that distinguishes it from most of the 1990's symphonic rock albums. Note that from here on Ars Nova's discography bifurcates, as each album comes in both Japanese and French versions with different covers and at least one different track between them.

By the time of Ars Nova's next album, The Book of the Dead (Musea FGBG 4255.AR), Kanazawa had left, and bass duties were handled by guest musician Ken Ishita (ex-Deja Vu). While his playing is just as good as Kanazawa's, he is somewhat less prominent in the mix, which serves to highlight Kumagai's dominance. While most of the album's five long tracks have structural similarity that lends them slight air of sameness, Kumagai keeps stretching the capabilities of her keyboards to come up with new sounds and striking combinations; noteworthy examples include the chiasma of weird synth sounds in "The Judgement of Osiris" and the marimba-like lead line played against the thick chordal backdrop resembling Mellotron string patch in "Ani's Heart and Maat's Feather". There are also more traditional symphonic-styled synth leads and interludes than before, which makes this album a bit more immediately accessible than its predecessor. A host of brief "interludes" offer respite between the intensity of the main tracks, a few of them being suggestive of the Egyptian motifs of the title. The Japanese version goes under the title Reu Nu Pert Em Hru (Made In Japan MJC-1018), and there is even a double vinyl version (Black Widow Records BWRLP 032) with two live bonus tracks.

Unable to find a permanent replacement for Kanazawa, Ars Nova opted for a second keyboard player instead. This was at first Naomi Miura (ex-Rosalia, ex-After The Rain), but Mika Nakajima eventually filled the post on Android Domina (Musea FGBG 4347.AR). Though there is guest bass on two tracks, the album has a slightly lighter and less driving sound, with less emphasis on burning solos all over the place and more emphasis on grand melodies and symphonic sweep. I find the approach a success, as songs like "Horla Rising" and "Bizarro Ballo di Maschera" have some of the most darkly resplendent melodies that the band have ever committed to plastic, and there is still well enough multi-linear complexity to the keyboard arrangements, even if the sounds include more and more harsh percussive samples and fewer traditional analog tones. Nakajima also contributes a bit of clear vocalise and, on the title track, a brief sung verse, all of which enhances the material. As a whole, Android Domina is stronger than The Book of the Dead, and while it doesn't match the energy of The Goddess of Darkness, it largely makes up in melodic splendour. Like their fellow keyboard trio Gerard (with whom they appeared on the Keyboards Triangle tribute disc), Ars Nova have crafted and mastered a distinct style of their own, but unlike Gerard they seem to effect slight but constant change in that sound, probably well aware of the danger of getting stuck in the same groove. – Kai Karmanheimo GEPR



============


Пожалуй, японская прогрессивная группа Ars Nova является одним из немногих коллективов, которым на протяжении своей длительной истории удается сохранить свое "женское лицо". В течение уже почти 20-ти лет лидером команды остается композитор и клавишница Кейко Кумагай (Keiko Kumagai). Группа была основана студентками одного из Токийских университетов в 1983 году, когда в Японии начал набирать популярность симфо-прог. В музыке (кстати, всегда инструментальной!) японок без особого труда улавливается тень легендарных ELP и итальянцев Banco Del Mutuo Soccorso, однако неповторимый японский колорит и "восточное" мироощущение, при всей напористости музыки, всегда делал Ars Nova уникальным коллективом.

Свой первый альбом Ars Nova записала лишь в 1992 году. Через все творчество коллектива сквозит ветерок мистицизма. Не стал исключением и дебютник "Fear & Anxiety" (Made In Japan Records MJC-1007). Кумагай активно использовала Хаммонд и Мини-Муг, причем настолько удачно, что вкупе с интересными звуковыми эффектами Ars Nova достоверно воспроизвела атмосферу фильмов ужасов в лучших традициях итальянцев Goblin. Однако по-настоящему мрачной и страшной музыка подруг самураев, конечно же, не является - скорее, она таинственна и изысканна. Среди своих любимых музыкантов и композиторов Кейко называет не только вышеупомянутые имена, но и П. Чайковского, С. Прокофьева, Карла Орфа, Н. Римкого-Корсакова, а среди писателей - Говарда Ф. Лавкрафта.
Несомненно, доброго слова заслуживают басистка Киоко Каназава (Kyoko Kanazawa) и исполнительница на ударных инструментах Юмико Сайто (Yumiko Saito). Впрочем, несмотря на определенный интерес, "Fear & Anxiety" и по сей день остается самой слабой работой группы. По-настоящему восхитительна на диске только одна композиция (самая продолжительная из шести): "Fata Morgana". Позже этот альбом был переиздан английским лейблом AMP Records (за номером AMP-CD038) с концертным бонусом "Nova".

Следующая работа японок заслужила у поклонников прогрессива значительно большего внимания. Альбом "Transi" (Made In Japan MJC-1006), также состоящий из шести композиций, оказался значительно более энергичным и оригинальным.

Но по-настоящему успешным стал третий релиз группы, "The Goddess of Darkness", выпущенный в июле 1996 года. Потрясающе вдохновенная и энергичная (просто не верится, что ТАКОЕ исполняют хрупкие жительницы Японии!) пластинка вывела Ars Nova в число лидеров не только современного японского арт-рока, но и возвела группу в ранг мировых звезд этого направления. Несомненно, на пользу коллектива пошла и смена ударника: теперь место за установкой принадлежало Аккико Таканаши (Akiko Takahashi). На диске нет проходных или слабых номеров, но любителям клавишных особенно придется по душе композиция "Ainsel", при записи которой были использованы исключительно пианино, сэмплы и необычные звуковые эффекты. Неудивительно, что на этот раз альбом был издан не только в Японии, но и в Европе: французский лейбл Musea не мог пропустить очевидного шедевра. Интересно, что в Европе и Японии диск вышел с разными обложками. В том же году Ars Nova выступила на фестивале ProgDay в Нью-Йорке, а в январе 1997 года совершила европейский тур. В июле 1997 года команда выпускает сборник лучших вещей "The Six Singular Impressions". Успех "The Goddess of Darkness" был закреплен в сентябре 1998 года пластинкой "The Book of the Dead" (Франция: Musea FGBG 4255. AR). Группу покинула Каназава, и временно ее место занял Кен Ишита (Ken Ishita, ех- Deja Vu). Ars Nova продолжила линию предыдущего альбома, однако до самоповторов дело, к счастью, не дошло. Музыка коллектива стала несколько мягче, в ней стали улавливаться элементы японской народной традиции. Лучшими композициями диска можно назвать почти восьмиминутную "The Judgement of Osiris" и девятиминутную "Ani's Heart and Maat's Feather". Как и на предыдущем релизе, японские и европейские диски имеют ряд отличий. Помимо разных обложек, на французской версии между основными треками добавлены небольшие, но крайне занятные бонусы, придающие пластинке налет концептуальности. Японская версия альбома вышла под названием "Reu Nu Pert Em Hru" (Made In Japan MJC-1018), а кроме того, диск издан итальянским лейблом Black Widow Records в виде двойного альбома (BWRLP 032), в диджипэковой упаковке "под винил". На этой версии присутствуют два концертных бонус-трэка. В 1999 году, совместно с земляками Gerard (также исполняющими прогрессив с упором на клавишные), Ars Nova записывают альбом - трибьют "Keyboards Triangle", на котором воздают должное клавишно-доминирующему арт-року времен его расцвета. Группы исполнили композиции таких команд, как: Il Balletto Di Bronzo, ELP, PFM, а также легендарного Рика Уэйкмана.

Студийный альбом группы "Android Domina" (Musea FGBG 4347. AR) вышел в 2001 году. Вместо Каназавы были решено взять второго клавишника. Сначала им стала Наоми Миура (Naomi Miura, ех - After The Rain), а окончательно вакантное местечко заняла Мика Накаяма (Mika Nakajima, также скрипка). На этом релизе музыка группа стала еще немного мягче и светлее, однако, такие вещи, как "Horla Rising" и "Bizarro Ballo di Maschera", не разочаруют и тех, кто любит "помрачнее". Действительно, трудно сказать, какая работа обьективно сильнее: "The Book of the Dead" или "Android Domina", одно ясно: лицом в грязь Ars Nova не ударила! Еще одним новшеством пластинки можно считать фоновый вокал Накаямы, использованный на нескольких композициях.
======================================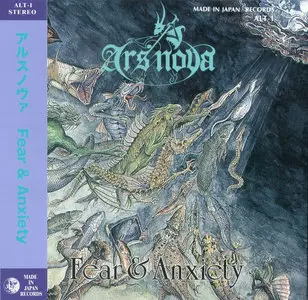 CD01: Ars Nova - Fear & Anxiety (1992)
Progressive/Art-Rock | EAC Rip | Flac(Image) + Cue + Log | MP3 CBR 320Kbps
Scans(600dpi, png) -> 208 Mb | Altavoz | ALT-1 | ~356 + 120 Mb
24 Bit digitally remastered album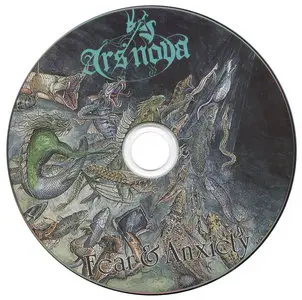 Tracklist:
1. Dark Clouds
2. Jihad
3. House of Ben
4. Prominence
5. Fata Morgana part 1
6. Fata Magana part 2
Bonuses:
7. Transi (Live)
8. Nova (Live)
Personnel:
Keiko Kumagai
Kyoko Saito
Yumiko Saito
Exact Audio Copy V0.99 prebeta 5 from 4. May 2009

EAC extraction logfile from 27. November 2010, 12:18

Ars Nova / Fear & Anxiety

Used drive : SONY DVD RW DRU-830A Adapter: 1 ID: 0

Read mode : Secure
Utilize accurate stream : Yes
Defeat audio cache : Yes
Make use of C2 pointers : No

Read offset correction : 6
Overread into Lead-In and Lead-Out : No
Fill up missing offset samples with silence : Yes
Delete leading and trailing silent blocks : No
Null samples used in CRC calculations : Yes
Used interface : Native Win32 interface for Win NT & 2000

Used output format : User Defined Encoder
Selected bitrate : 128 kBit/s
Quality : High
Add ID3 tag : No
Command line compressor : C:\Program Files (x86)\Exact Audio Copy\wavpack.exe
Additional command line options : -hlm %s


TOC of the extracted CD

Track | Start | Length | Start sector | End sector
––––––––––––––––––––––––––––-
1 | 0:00.00 | 1:44.45 | 0 | 7844
2 | 1:44.45 | 5:54.45 | 7845 | 34439
3 | 7:39.15 | 6:23.45 | 34440 | 63209
4 | 14:02.60 | 7:56.53 | 63210 | 98962
5 | 21:59.38 | 8:37.55 | 98963 | 137792
6 | 30:37.18 | 1:01.02 | 137793 | 142369
7 | 31:38.20 | 8:18.18 | 142370 | 179737
8 | 39:56.38 | 10:44.12 | 179738 | 228049


Range status and errors

Selected range

Filename C:\_kosta\FLAC\Ars Nova - Fear & Anxiety.wav

Peak level 98.8 %
Range quality 100.0 %
Copy CRC D62CAB86
Copy OK

No errors occurred


AccurateRip summary

Track 1 not present in database
Track 2 not present in database
Track 3 not present in database
Track 4 not present in database
Track 5 not present in database
Track 6 not present in database
Track 7 not present in database
Track 8 not present in database

None of the tracks are present in the AccurateRip database

End of status report

AUDIOCHECKER v2.0 beta (build 457) - by Dester - opdester@freemail.hu
~~~~~~~~~~~~~~~~~~~~~~~~~~~~~~~~~~
-=== DO NOT EDIT THIS FILE! ===-

Path: …\Ars Nova - Fear & Anxiety(1992)(2006 Remastered)(ALTAVOZ ALT-1)

1 -=- Ars Nova - Fear & Anxiety.flac -=- CDDA (100%)

79706548

[Verification date: 30.11.2010 19:05:58]
[Disc ID: 000d9df9-005e4e10-600be008]
Disk not present in database.

Track [ CRC32 ] [W/O NULL] [ LOG ]
– [D62CAB86] [8C27509E] CRC32
01 [2C41A8EE] [7544239D]
02 [C2452675] [0A6FE598]
03 [568DDE22] [0CD8FBB5]
04 [826033D1] [82069840]
05 [17B82818] [8CC73EC8]
06 [B4014EB3] [ED8F10C9]
07 [20AE91D6] [35C6E514]
08 [F3CF7CEE] [39F59D6B]

––––––––––––––––––––––––––––-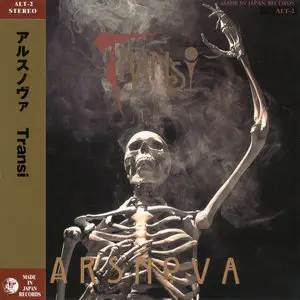 CD02: Ars Nova - Transi (1994)
Progressive/Art-Rock | EAC Rip | Flac(Image) + Cue + Log | MP3 CBR 320Kbps
Scans(600dpi, png) -> 197 Mb | Altavoz | ALT-2
24 Bit digitally remastered album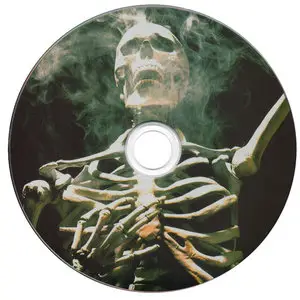 Tracklist:
1. Phantom
2. Chase
3. Transi
4. Dance Macabre
5. Sahara 2301
6. Nova
Bonuses:
7. Jihad (Live at Silver Elephant, 1996)
Personnel:
- Keiko Kumagai / all compositions & keyboards
- Kyoko Kanazawa / bass
- Akiko Takahashi / drums
Exact Audio Copy V0.99 prebeta 5 from 4. May 2009

EAC extraction logfile from 27. November 2010, 12:04

Ars Nova / Transi

Used drive : SONY DVD RW DRU-830A Adapter: 1 ID: 0

Read mode : Secure
Utilize accurate stream : Yes
Defeat audio cache : Yes
Make use of C2 pointers : No

Read offset correction : 6
Overread into Lead-In and Lead-Out : No
Fill up missing offset samples with silence : Yes
Delete leading and trailing silent blocks : No
Null samples used in CRC calculations : Yes
Used interface : Native Win32 interface for Win NT & 2000

Used output format : User Defined Encoder
Selected bitrate : 128 kBit/s
Quality : High
Add ID3 tag : No
Command line compressor : C:\Program Files (x86)\Exact Audio Copy\wavpack.exe
Additional command line options : -hlm %s


TOC of the extracted CD

Track | Start | Length | Start sector | End sector
––––––––––––––––––––––––––––-
1 | 0:00.00 | 1:29.28 | 0 | 6702
2 | 1:29.28 | 2:48.37 | 6703 | 19339
3 | 4:17.65 | 9:36.70 | 19340 | 62609
4 | 13:54.60 | 8:39.05 | 62610 | 101539
5 | 22:33.65 | 6:34.55 | 101540 | 131144
6 | 29:08.45 | 12:48.48 | 131145 | 188792
7 | 41:57.18 | 5:46.65 | 188793 | 214807


Range status and errors

Selected range

Filename C:\_kosta\FLAC\Ars Nova - Transi.wav

Peak level 98.8 %
Range quality 100.0 %
Copy CRC 6038A1D5
Copy OK

No errors occurred


AccurateRip summary

Track 1 accurately ripped (confidence 1) [5475E3DA]
Track 2 accurately ripped (confidence 1) [38BF4A44]
Track 3 accurately ripped (confidence 1) [11361567]
Track 4 accurately ripped (confidence 1) [FC7A6B1B]
Track 5 accurately ripped (confidence 1) [1881F022]
Track 6 accurately ripped (confidence 1) [C7714D3B]
Track 7 accurately ripped (confidence 1) [5C7859DA]

All tracks accurately ripped

End of status report

AUDIOCHECKER v2.0 beta (build 457) - by Dester - opdester@freemail.hu
~~~~~~~~~~~~~~~~~~~~~~~~~~~~~~~~~~
-=== DO NOT EDIT THIS FILE! ===-

Path: …\Ars Nova - Transi(1994)(2006 Remastered)(ALTAVOZ ALT-2)

1 -=- Ars Nova - Transi.flac -=- CDDA (100%)

213446068

[Verification date: 30.11.2010 19:10:32]
[Disc ID: 000b0fcb-00470d44-590b3007]
Track [ CRC ] Status
01 [5475e3da] (01/01) Accurately ripped as in pressing(s) #1
02 [38bf4a44] (01/01) Accurately ripped as in pressing(s) #1
03 [11361567] (01/01) Accurately ripped as in pressing(s) #1
04 [fc7a6b1b] (01/01) Accurately ripped as in pressing(s) #1
05 [1881f022] (01/01) Accurately ripped as in pressing(s) #1
06 [c7714d3b] (01/01) Accurately ripped as in pressing(s) #1
07 [5c7859da] (01/01) Accurately ripped as in pressing(s) #1

Track [ CRC32 ] [W/O NULL] [ LOG ]
– [6038A1D5] [BFBF3D8D] CRC32
01 [49E39EC2] [C1D93E95]
02 [7B9B8468] [436E4A47]
03 [5F050C51] [EBA7E681]
04 [7BEFF492] [562491A3]
05 [62001CBB] [8F7B04C7]
06 [6DAD0677] [DAA1652E]
07 [42E40E18] [0D004D3B]

––––––––––––––––––––––––––––-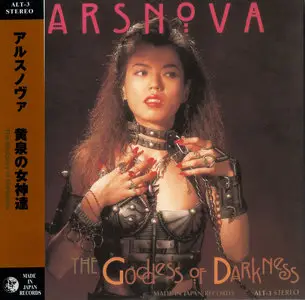 CD03: Ars Nova - The Goddess of Darkness (1996)
Progressive/Art-Rock | EAC Rip | Flac(Image) + Cue + Log | MP3 CBR 320Kbps
Scans(600dpi, png) -> 167 Mb | Altavoz | ALT-3 | ~332 + 112 Mb
24 Bit digitally remastered album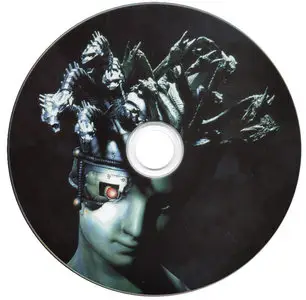 Tracklist:
01. Kali (Demolution and Massacre) (9:22)
02. Fury (The Daughter and the Simoom, After the Simoom) (4:25)
03. Morgan (The Fate Awaits Inevitable) (11:41)
04. Isis (She Wakes the Dead) (4:42)
05. The Gorgons (Never Look at Her Eyes) (10:29)
Bonuses:
06. War of The World (from CD "Not of This Earth" 1999)
Personnel:
- Keiko Kumagai / all compositions, keyboards
- Kyoko Kanazawa / bass
- Akiko Takahashi / drums
Exact Audio Copy V0.99 prebeta 5 from 4. May 2009

EAC extraction logfile from 27. November 2010, 12:48

Ars Nova / The Goddess Of Darkness

Used drive : SONY DVD RW DRU-830A Adapter: 1 ID: 0

Read mode : Secure
Utilize accurate stream : Yes
Defeat audio cache : Yes
Make use of C2 pointers : No

Read offset correction : 6
Overread into Lead-In and Lead-Out : No
Fill up missing offset samples with silence : Yes
Delete leading and trailing silent blocks : No
Null samples used in CRC calculations : Yes
Used interface : Native Win32 interface for Win NT & 2000

Used output format : User Defined Encoder
Selected bitrate : 128 kBit/s
Quality : High
Add ID3 tag : No
Command line compressor : C:\Program Files (x86)\Exact Audio Copy\wavpack.exe
Additional command line options : -hlm %s


TOC of the extracted CD

Track | Start | Length | Start sector | End sector
––––––––––––––––––––––––––––-
1 | 0:00.00 | 11:41.05 | 0 | 52579
2 | 11:41.05 | 4:24.55 | 52580 | 72434
3 | 16:05.60 | 10:31.25 | 72435 | 119784
4 | 26:37.10 | 5:23.03 | 119785 | 144012
5 | 32:00.13 | 9:34.32 | 144013 | 187094
6 | 41:34.45 | 5:51.58 | 187095 | 213477


Range status and errors

Selected range

Filename C:\_kosta\FLAC\Ars Nova - The Goddess Of Darkness.wav

Peak level 98.8 %
Range quality 100.0 %
Copy CRC D4733198
Copy OK

No errors occurred


AccurateRip summary

Track 1 not present in database
Track 2 not present in database
Track 3 not present in database
Track 4 not present in database
Track 5 not present in database
Track 6 not present in database

None of the tracks are present in the AccurateRip database

End of status report

AUDIOCHECKER v2.0 beta (build 457) - by Dester - opdester@freemail.hu
~~~~~~~~~~~~~~~~~~~~~~~~~~~~~~~~~~
-=== DO NOT EDIT THIS FILE! ===-

Path: …\Ars Nova - The Goddess Of Darkness(1996)(2006 Remastered)(ALTAVOZ ALT-3)

1 -=- Ars Nova - The Goddess Of Darkness.flac -=- CDDA (100%)

128130324

[Verification date: 30.11.2010 19:09:24]
[Disc ID: 000c0b8a-003f265b-5d0b1e06]
Disk not present in database.

Track [ CRC32 ] [W/O NULL] [ LOG ]
– [D4733198] [2C12A902] CRC32
01 [8931143F] [AADF6BCA]
02 [9FDF48FC] [EB0011FE]
03 [DDFF3C23] [6E713C39]
04 [B1DE411D] [43864973]
05 [AA0CBA53] [9B799320]
06 [C0A2F706] [E136ADEF]

––––––––––––––––––––––––––––-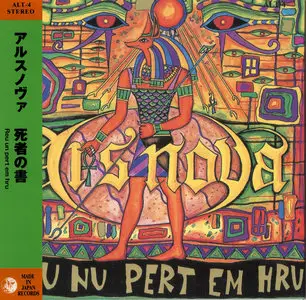 CD04: Ars Nova - Reu Un Pert Em Hru (The Book of the Dead) (1998)
Progressive/Art-Rock | EAC Rip | Flac(Image) + Cue + Log | MP3 CBR 320Kbps
Scans(600dpi, png) -> 119 Mb | Altavoz | ALT-4 | ~370 + 123 Mb
24 Bit digitally remastered album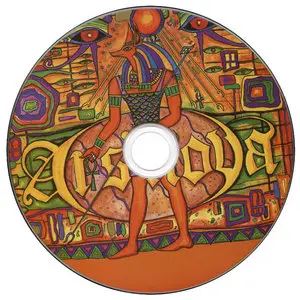 Tracklist:
01. Prologue: Re (1:35)
02. Ankh (5:11)
03. Interlude 1: Nut (1:11)
04. The 42 Gods (5:15)
05. Interlude 2: Anubis (0:40)
06. Held Of Iaru (10:43)
07. Interlude 3: Sekhem (1:03)
08. The Judgement Of Osiris (7:41)
09. Interlude 4: Nephthys (0:33)
10. Ani's Heart and Maat's Feather (9:20)
11. Epilogue: Hapi (1:01)
Bonuses:
12. Succubus 2005 (unreleased guitar version)
Personnel:
- Keiko Kumagai / keyboards
- Akiko Takahasho / drums
Guest: Ken Ishita / bass
Exact Audio Copy V0.99 prebeta 5 from 4. May 2009

EAC extraction logfile from 27. November 2010, 12:35

Ars Nova / Reu Nu Pert Em Hru (The Book of the Dead)

Used drive : SONY DVD RW DRU-830A Adapter: 1 ID: 0

Read mode : Secure
Utilize accurate stream : Yes
Defeat audio cache : Yes
Make use of C2 pointers : No

Read offset correction : 6
Overread into Lead-In and Lead-Out : No
Fill up missing offset samples with silence : Yes
Delete leading and trailing silent blocks : No
Null samples used in CRC calculations : Yes
Used interface : Native Win32 interface for Win NT & 2000

Used output format : User Defined Encoder
Selected bitrate : 128 kBit/s
Quality : High
Add ID3 tag : No
Command line compressor : C:\Program Files (x86)\Exact Audio Copy\wavpack.exe
Additional command line options : -hlm %s


TOC of the extracted CD

Track | Start | Length | Start sector | End sector
––––––––––––––––––––––––––––-
1 | 0:00.00 | 1:35.55 | 0 | 7179
2 | 1:35.55 | 5:17.70 | 7180 | 31024
3 | 6:53.50 | 1:31.35 | 31025 | 37884
4 | 8:25.10 | 5:16.08 | 37885 | 61592
5 | 13:41.18 | 0:39.45 | 61593 | 64562
6 | 14:20.63 | 10:43.10 | 64563 | 112797
7 | 25:03.73 | 1:31.30 | 112798 | 119652
8 | 26:35.28 | 7:42.32 | 119653 | 154334
9 | 34:17.60 | 0:45.20 | 154335 | 157729
10 | 35:03.05 | 9:18.18 | 157730 | 199597
11 | 44:21.23 | 1:06.32 | 199598 | 204579
12 | 45:27.55 | 6:46.28 | 204580 | 235057


Range status and errors

Selected range

Filename C:\_kosta\FLAC\Ars Nova - Reu Nu Pert Em Hru (The Book of the Dead).wav

Peak level 98.8 %
Range quality 100.0 %
Copy CRC 52FFAF6E
Copy OK

No errors occurred


AccurateRip summary

Track 1 not present in database
Track 2 not present in database
Track 3 not present in database
Track 4 not present in database
Track 5 not present in database
Track 6 not present in database
Track 7 not present in database
Track 8 not present in database
Track 9 not present in database
Track 10 not present in database
Track 11 not present in database
Track 12 not present in database

None of the tracks are present in the AccurateRip database

End of status report

AUDIOCHECKER v2.0 beta (build 457) - by Dester - opdester@freemail.hu
~~~~~~~~~~~~~~~~~~~~~~~~~~~~~~~~~~
-=== DO NOT EDIT THIS FILE! ===-

Path: …\Ars Nova - The Book of the Dead(1998)(2006 Remastered)(ALTAVOZ ALT-4)

1 -=- Ars Nova - Reu Un Pert Em Hru (The Book of the Dead).flac -=- CDDA (99%)

101639236

[Verification date: 30.11.2010 19:08:14]
[Disc ID: 0015260e-00cc1128-a30c3e0c]
Disk not present in database.

Track [ CRC32 ] [W/O NULL] [ LOG ]
– [52FFAF6E] [11323CC4] CRC32
01 [CB4FCF18] [1F63E957]
02 [51363136] [41CD7214]
03 [1552D908] [B1463BAE]
04 [25911D6E] [0FB18FEB]
05 [F6EB3C29] [4EE6C0DB]
06 [28BCCFC0] [E9D80A8F]
07 [CC70AC82] [99B96AF6]
08 [4D05A9B8] [CB5291C6]
09 [882A6FCA] [B004D558]
10 [D79C11E8] [90862E9E]
11 [C331A594] [9F899ADF]
12 [337839C6] [FB171EF7]

––––––––––––––––––––––––––––-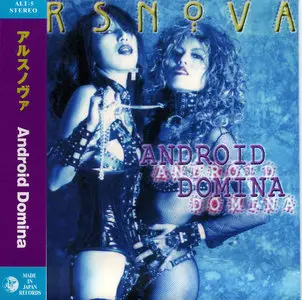 CD05: Ars Nova - Android Domina (2001)
Progressive/Art-Rock | EAC Rip | Flac(Image) + Cue + Log | MP3 CBR 320Kbps
Scans(600dpi, png) -> 119 Mb | Altavoz | ALT-5 | ~418 + 138 Mb
24 Bit digitally remastered album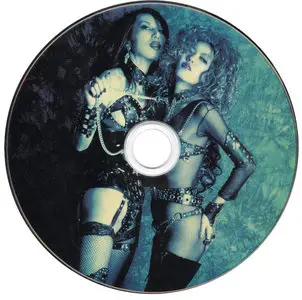 Tracklist:
01. Android Domina (10:57)
02. All Hallow's Eve (7:56)
03. Horla Rising (9:29)
04. Mother (7:56)
05. Succubus (5:36)
06. Bizarro Ballo In Maschera (9:24)
Bonuses:
07. Kali 2005 (Guitar version)
Personnel:
- Keiko Kumagai / hammond, synthesizers, programming
- Mika Nakajima / voices, synthesizers, piano, organs
- Akiko Takahashi / drums, percussion
WITH:
- Ken Ishita / bass on 3
- Noboru Nakajima / bass on 6
- Numero Ueno / voice on 4
- Reina / voice on 4
Exact Audio Copy V0.99 prebeta 5 from 4. May 2009

EAC extraction logfile from 27. November 2010, 12:55

Ars Nova / Android Domina

Used drive : SONY DVD RW DRU-830A Adapter: 1 ID: 0

Read mode : Secure
Utilize accurate stream : Yes
Defeat audio cache : Yes
Make use of C2 pointers : No

Read offset correction : 6
Overread into Lead-In and Lead-Out : No
Fill up missing offset samples with silence : Yes
Delete leading and trailing silent blocks : No
Null samples used in CRC calculations : Yes
Used interface : Native Win32 interface for Win NT & 2000

Used output format : User Defined Encoder
Selected bitrate : 128 kBit/s
Quality : High
Add ID3 tag : No
Command line compressor : C:\Program Files (x86)\Exact Audio Copy\wavpack.exe
Additional command line options : -hlm %s


TOC of the extracted CD

Track | Start | Length | Start sector | End sector
––––––––––––––––––––––––––––-
1 | 0:00.00 | 10:58.48 | 0 | 49397
2 | 10:58.48 | 7:55.45 | 49398 | 85067
3 | 18:54.18 | 9:29.02 | 85068 | 127744
4 | 28:23.20 | 5:21.50 | 127745 | 151869
5 | 33:44.70 | 5:36.00 | 151870 | 177069
6 | 39:20.70 | 9:26.30 | 177070 | 219549
7 | 48:47.25 | 9:26.33 | 219550 | 262032


Range status and errors

Selected range

Filename C:\_kosta\FLAC\Ars Nova - Android Domina.wav

Copy aborted

End of status report

––––––––––––––––––––––––––––––

Exact Audio Copy V0.99 prebeta 5 from 4. May 2009

EAC extraction logfile from 27. November 2010, 13:30

Ars Nova / Android Domina

Used drive : SONY DVD RW DRU-830A Adapter: 1 ID: 0

Read mode : Secure
Utilize accurate stream : Yes
Defeat audio cache : Yes
Make use of C2 pointers : No

Read offset correction : 6
Overread into Lead-In and Lead-Out : No
Fill up missing offset samples with silence : Yes
Delete leading and trailing silent blocks : No
Null samples used in CRC calculations : Yes
Used interface : Native Win32 interface for Win NT & 2000

Used output format : User Defined Encoder
Selected bitrate : 128 kBit/s
Quality : High
Add ID3 tag : No
Command line compressor : C:\Program Files (x86)\Exact Audio Copy\wavpack.exe
Additional command line options : -hlm %s


TOC of the extracted CD

Track | Start | Length | Start sector | End sector
––––––––––––––––––––––––––––-
1 | 0:00.00 | 10:58.48 | 0 | 49397
2 | 10:58.48 | 7:55.45 | 49398 | 85067
3 | 18:54.18 | 9:29.02 | 85068 | 127744
4 | 28:23.20 | 5:21.50 | 127745 | 151869
5 | 33:44.70 | 5:36.00 | 151870 | 177069
6 | 39:20.70 | 9:26.30 | 177070 | 219549
7 | 48:47.25 | 9:26.33 | 219550 | 262032


Range status and errors

Selected range

Filename C:\_kosta\FLAC\Ars Nova - Android Domina.wav

Peak level 98.8 %
Range quality 100.0 %
Copy CRC CF025871
Copy OK

No errors occurred


AccurateRip summary

Track 1 not present in database
Track 2 not present in database
Track 3 not present in database
Track 4 not present in database
Track 5 not present in database
Track 6 not present in database
Track 7 not present in database

None of the tracks are present in the AccurateRip database

End of status report

AUDIOCHECKER v2.0 beta (build 457) - by Dester - opdester@freemail.hu
~~~~~~~~~~~~~~~~~~~~~~~~~~~~~~~~~~
-=== DO NOT EDIT THIS FILE! ===-

Path: …\Ars Nova - Android Domina(2001)(2006 Remastered)(ALTAVOZ ALT-5)

1 -=- Ars Nova - Android Domina.flac -=- CDDA (100%)

135459428

[Verification date: 30.11.2010 19:02:58]
[Disc ID: 00105e5e-00606ef9-530da507]
Disk not present in database.

Track [ CRC32 ] [W/O NULL] [ LOG ]
– [CF025871] [77C70259] CRC32
01 [9DD52B15] [94AEF3F6]
02 [F7F384C6] [612FF025]
03 [BE1D6CC2] [D029D017]
04 [3E7743BD] [44CE63E7]
05 [7B54B152] [5B66E701]
06 [C9FADEE9] [17550041]
07 [2264933D] [F8021B39]

––––––––––––––––––––––––––––-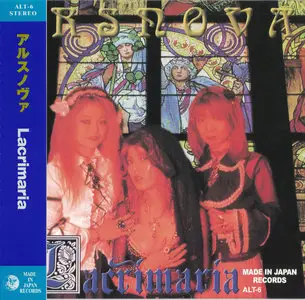 CD06: Ars Nova - Lacrimaria (2001)
Progressive/Art-Rock | EAC Rip | Flac(Image) + Cue + Log | MP3 CBR 320Kbps
Scans(600dpi, png) -> 119 Mb | Altavoz | ALT-6 | ~285 + 106 Mb
24 Bit digitally remastered album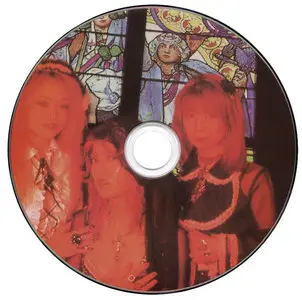 Tracklist:
01. Lacrimaria
02. Resurgence of Fata Morgana
03. ISIS
04. Mother
05. Ainsel
06. Pairi-Daeza
Bonuses:
07. The Gorgons - Sahara 2001 - Dance Macabre - The Gorgons (Live Version)
08. Chase (Live Version)
Personnel:
- Keiko Kumagai / hammond, synthesizers, programming
- Mika Nakajima / voices, synthesizers, piano, organs
- Akiko Takahashi / drums, percussion
Exact Audio Copy V0.99 prebeta 5 from 4. May 2009

EAC extraction logfile from 27. November 2010, 14:11

Ars Nova / Lacrimaria

Used drive : SONY DVD RW DRU-830A Adapter: 1 ID: 0

Read mode : Secure
Utilize accurate stream : Yes
Defeat audio cache : Yes
Make use of C2 pointers : No

Read offset correction : 6
Overread into Lead-In and Lead-Out : No
Fill up missing offset samples with silence : Yes
Delete leading and trailing silent blocks : No
Null samples used in CRC calculations : Yes
Used interface : Native Win32 interface for Win NT & 2000

Used output format : User Defined Encoder
Selected bitrate : 128 kBit/s
Quality : High
Add ID3 tag : No
Command line compressor : C:\Program Files (x86)\Exact Audio Copy\wavpack.exe
Additional command line options : -hlm %s


TOC of the extracted CD

Track | Start | Length | Start sector | End sector
––––––––––––––––––––––––––––-
1 | 0:00.00 | 1:26.70 | 0 | 6519
2 | 1:26.70 | 10:22.28 | 6520 | 53197
3 | 11:49.23 | 4:39.60 | 53198 | 74182
4 | 16:29.08 | 7:56.37 | 74183 | 109919
5 | 24:25.45 | 5:24.23 | 109920 | 134242
6 | 29:49.68 | 10:14.52 | 134243 | 180344
7 | 40:04.45 | 14:18.00 | 180345 | 244694
8 | 54:22.45 | 3:22.55 | 244695 | 259899


Range status and errors

Selected range

Filename C:\_kosta\FLAC\Ars Nova - Lacrimaria.wav

Peak level 98.8 %
Range quality 100.0 %
Copy CRC B216250C
Copy OK

No errors occurred


AccurateRip summary

Track 1 not present in database
Track 2 not present in database
Track 3 not present in database
Track 4 not present in database
Track 5 not present in database
Track 6 not present in database
Track 7 not present in database
Track 8 not present in database

None of the tracks are present in the AccurateRip database

End of status report

AUDIOCHECKER v2.0 beta (build 457) - by Dester - opdester@freemail.hu
~~~~~~~~~~~~~~~~~~~~~~~~~~~~~~~~~~
-=== DO NOT EDIT THIS FILE! ===-

Path: …\Ars Nova - Lacrimaria(2001)(2006 Remastered)(ALTAVOZ ALT-6)

1 -=- Ars Nova - Lacrimaria.flac -=- CDDA (100%)

118078564

[Verification date: 30.11.2010 19:07:02]
[Disc ID: 0010385c-0070a9cc-6d0d8908]
Disk not present in database.

Track [ CRC32 ] [W/O NULL] [ LOG ]
– [B216250C] [F44AA338] CRC32
01 [56C29A70] [A2DB3A86]
02 [AE73352A] [8517D036]
03 [0425D7E2] [CBBB0315]
04 [CA8AFBAD] [31E22A16]
05 [1CAA2052] [43A81B42]
06 [2F61B39B] [3BDC76DF]
07 [C3ED9BDA] [23B56434]
08 [1BC1FB2A] [81FB188F]

All thanks go to the original releaser …